Bornwell: Happy Birthday to you Pastor on KingsChat Web
Happy Birthday to you Pastor sir. Indeed a man sent from God.You are the best of God. Words are not enough to thank you for the many lives around the world you have impacted . Only the master will thank you enough when we get to heaven. #OFFER7 #CENewlands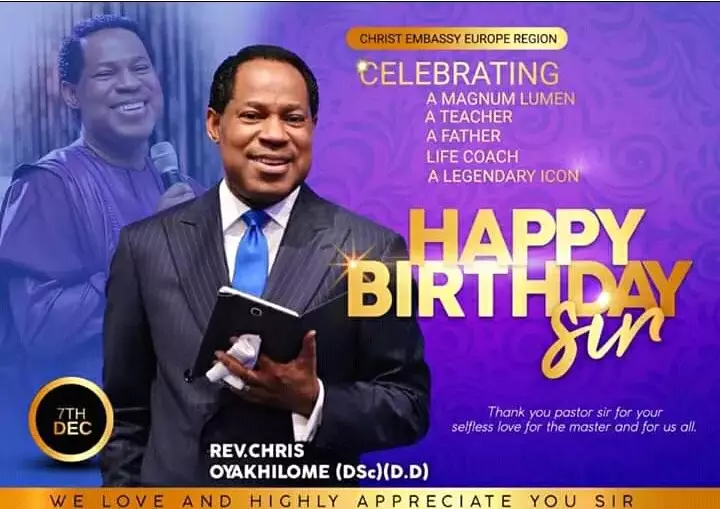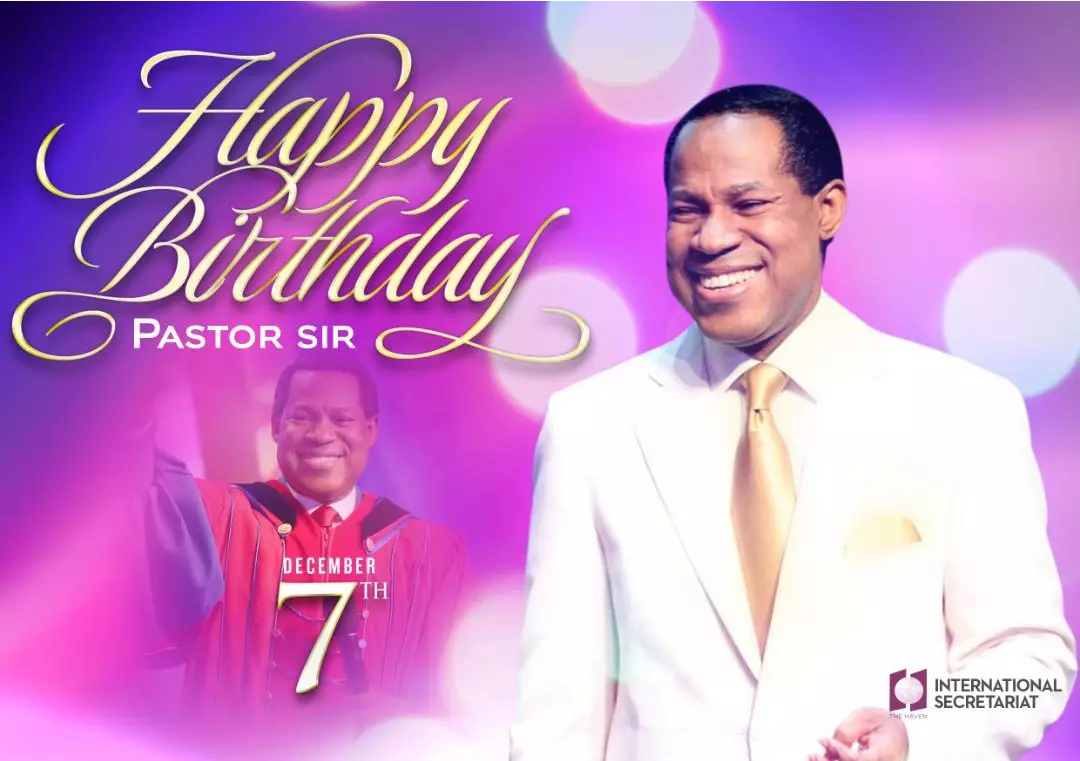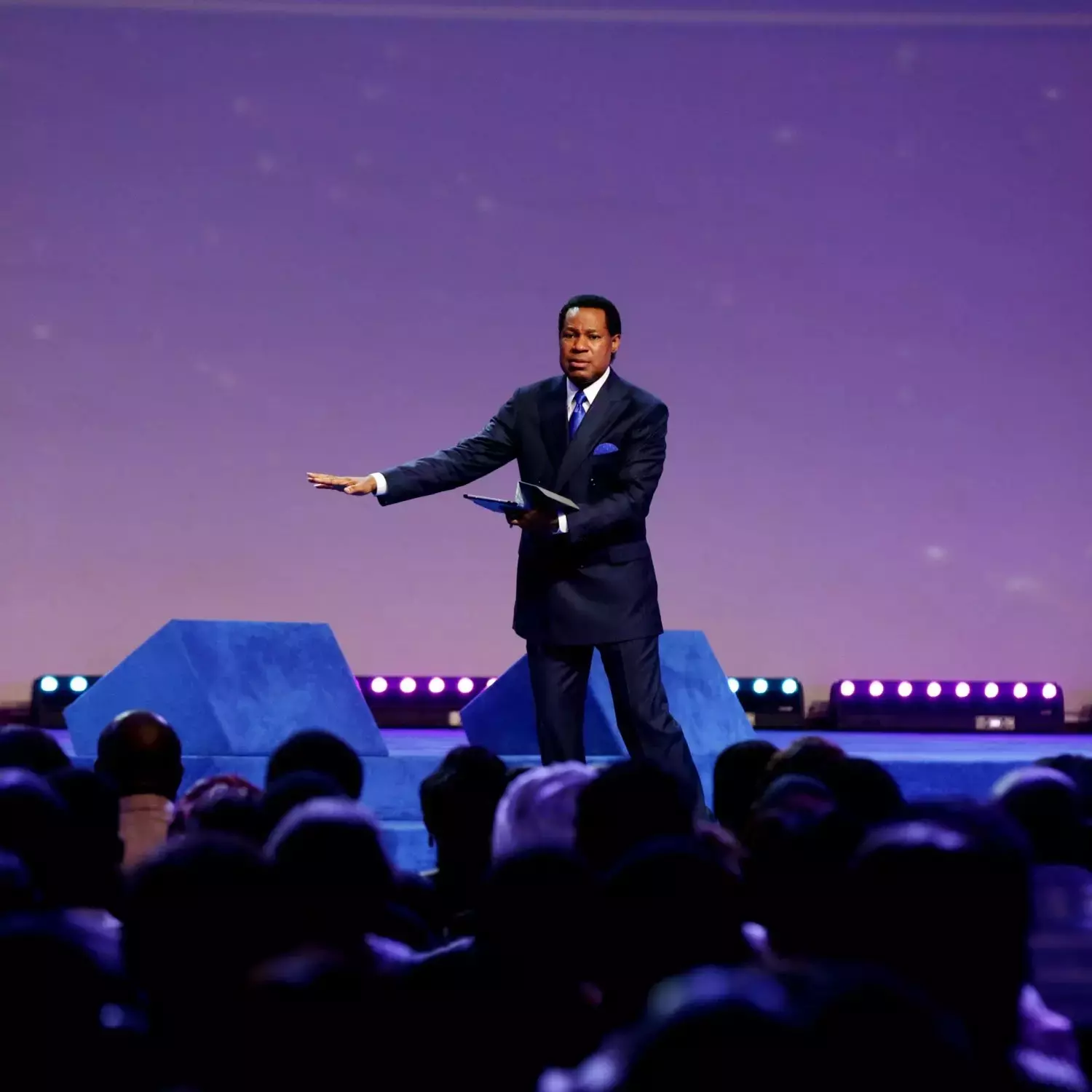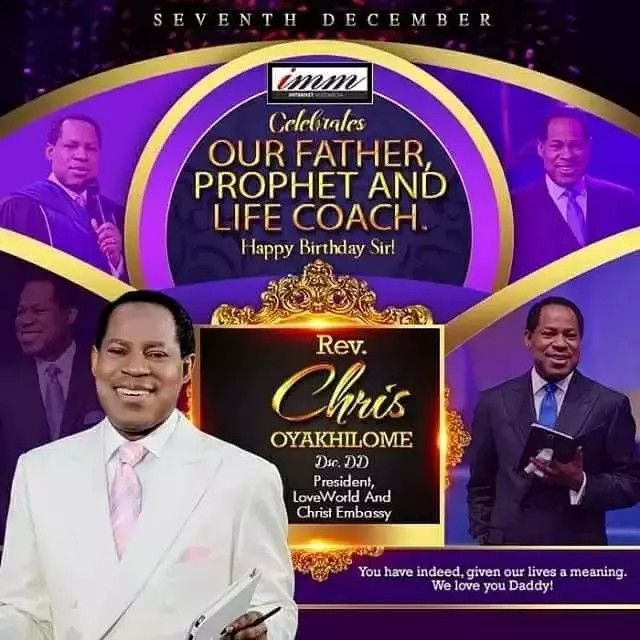 christiana Nagbons
commented:
Your page is lovely , I have a business proposition for you ! If you are interested just give it a shot by sending me a dm 🤝
Happy birthday to my father. Thank you for teaching us the word of God.
Words can not express how I appreciate and love you dad, you are one in a million and a million in one happy birthday I love you Dad
I first came in contact with you 26 years ago, see what my life has become..... i love you so much Dad. Happy birthday
Dear pastor Chris ,Happy Birthday sir . You are my teacher, my life coach and my father . Thank you for teaching me the word of God in it's simplicity yet so deep. Thank you for giving my life a meaning. I love you endlessly
Celebrating my Father, thank you so much Pastor Sir for your investment in our lives. I love you Sir. Happy birthday Sir. #Dec7 #EAZ3 #Uganda
Celebrating our Man Of God. God's general. Our father, our mentor, our word teacher,our life coach, the prophet of our day. Thank you Pastor for building the body of Christ for the coming of our Lord Jesus Christ.
I join others to rejoice with our highly esteemed Pastor and Founder of BLWN, Happy Birthday Sir. Your youth is renewed day by day. Congratulations
Glorry. A Super Happy Birthday to The world Greatest Teacher, Pastor of Pastors, Mentor of Mentors, My life Coach, You gave my life a meaning when it was meaningless. Thank you Sir for starting healing school, and Rhapsody. #Offer7 #Dec7 #Pastorchris #Ceonitshazone