Dcns magalie etienne: Happy glorious birthday to our on KingsChat Web
Happy glorious birthday to our Zonal pst. Yvonne a trail blazer a rare gem. Pst. Ma i salute your commitment to the gospel of our lord J. Christ. Your dedication to excellence in the Quebec Zone. Mostly your Love for the souls of men. The u for being and exemple yo emulate. I ❤️u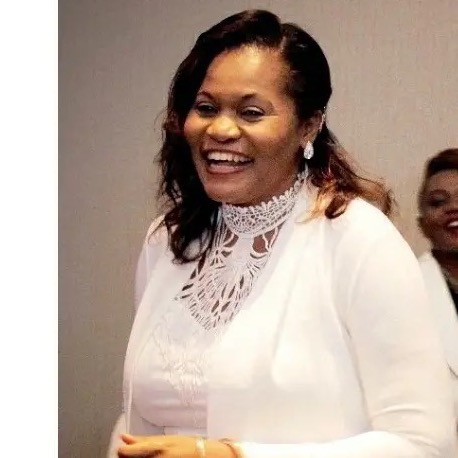 Jason Godwin
commented:
Crypto fx trading... it's really lucrative way of earning consistent income weekly with just little investment and it doesn't require any experience, just step by step instructions.....It's an investment where you invest on bitcoins and the sum of bitcoins you invest in, will been process and doubled in a multiple in 7 days trade and then invested in the same account that you invested in again and again, you can invest with credible Asset traders and earn returns of....$300 to earn $3,000 ,400 to earn $4,000 , $500 to earn $5,000, $600 to earn $6,000, $700 to earn $700$ , $800 to earn 8,000, $900 to earn 9,000 $1000 to earn $10,000. All in 7days trade and 10% will be my commission and no extra payment before withdrawal.. De me on WhatsAp +12402307483
#StillPraying #Day13 (pt 6) # photospeaks - inspiring moments from prayer sessions led by groups from CE Lagos Zone 3, CE Port Harcourt Zone 1, CE South-West Zone 1 and CE North-Central Zone 1, in Nigeria! #prayingnow #prayathon2021 #PCLprayathon2021 #iamapriestinoffice
CHRIST EMBASSY NORTH EAST, SOUTHWEST ZONE ONE ON PRAY A THON DUTY
As copied from the esteemed Pst. Tt. It blessed me and I wanted to share it with you. Demonstrate your faith. Like David, ask and talk to God first.
CETUNES - YOUR GATEWAY TO NON-STOP INSPIRATION. Cetunes consist of 270 Radio stations that give you free access to Pastor Chris Teaching in various languages. Uplifting tunes from LMAM stars, spoken words, news, comedy, and more…. Available for free download on iOS & Android
Bonne fête d' anniversaire / Happy birthday Ma. Yvonne🎉🎊🎉 Merci pour tout ce que vous faites pour nous. God bless you more and more . We love you🎉🎊😊😀 #cemontrealest #ceqvz
GLORY TO GOD!!! IT'S 4 DAYS TO OUR DAY OF IMPARTATION AND ALSO OUR PARTNERSHIP LAUNCH SERVICE.... HOW PREPARED ARE YOU TO RECEIVE? HOW PREPARED ARE YOU TO BUILD GOD A MAGNIFICAL HOUSE? BE PREPARED!!!