LoveWorld Networks: RHAPATHON WITH PASTOR CHRIS IS on KingsChat Web
RHAPATHON WITH PASTOR CHRIS IS LIVE ON ALL OUR LOVEWORLD NETWORKS: DAY TWO EVENING SESSION...ARE YOU TUNED IN? 🌎🌏🌍 #loveworldusa #loveworldtv #loveworldplus #loveworldindia #loveworldsat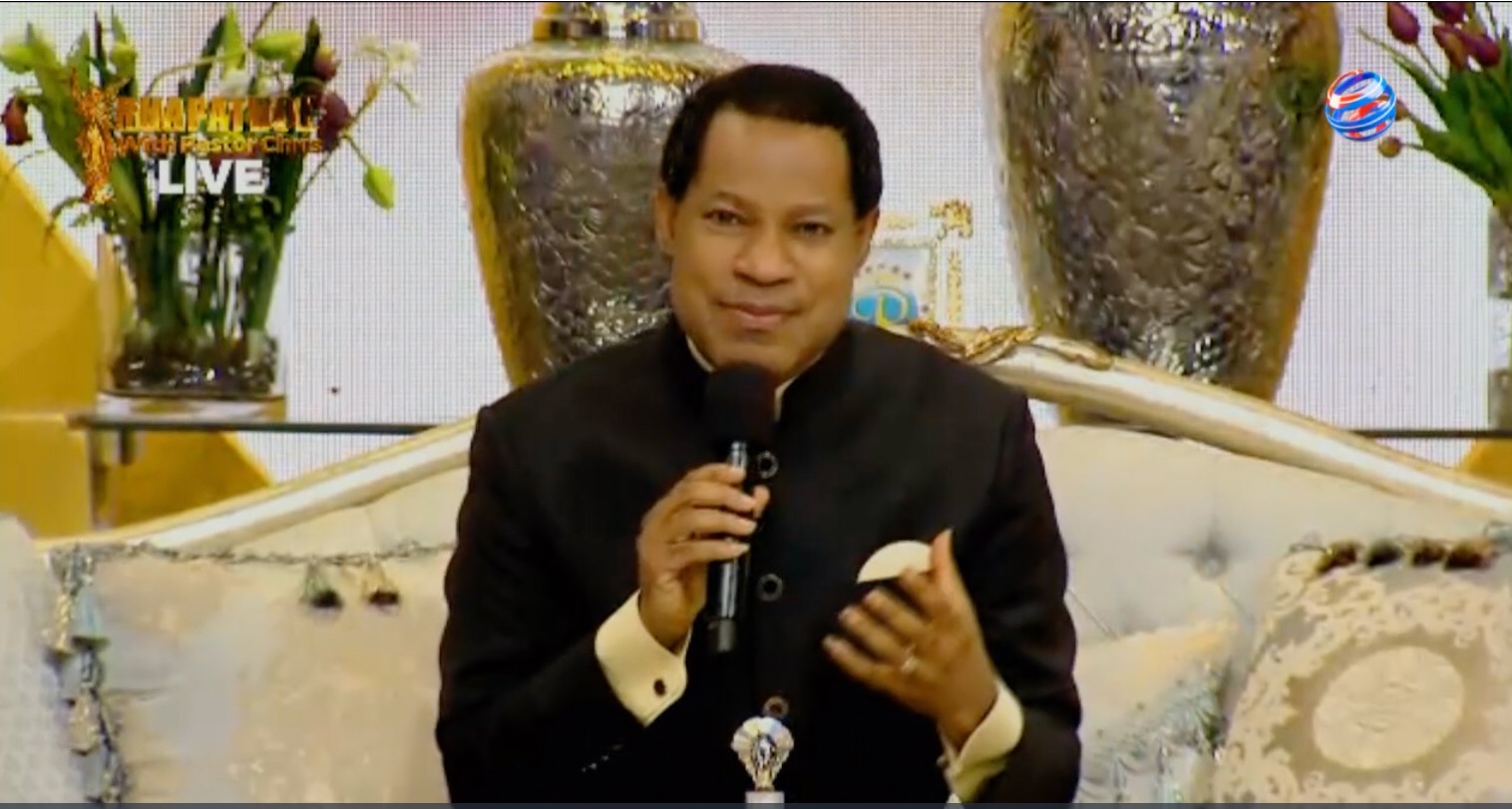 Lynn Ngwenya
commented:
GLORRRRRRRRYYYYYYYYYY!!! GLORRRRRRRRYYYYYYYYYY!!! GLORRRRRRRRYYYYYYYYYY!!! Quintessential!!!!!!!.Wow! Wow!! Wow!!!.Yes Pastor Ma!!!,l was glued to the screen and have been zeroing in the Spirit of the Word. The new testament is equal to ROR.l am loaded and reloaded with God's thoughts and l think all-things-Holy Spirit.I'm of good cheer; cool, calm, collected and composed with the vitality, clarity, objectivity and intentionality of the Spirit. I stick to the script and l do not get derailed.
We are live. Rhapathon 2020 with Pastor Chris. Watch Via this link https://rhapsodyofrealities.org/ewcz3. #Rhapathon2020 #EWCAZ3 #Uganda
LiveNow! Global Rhapathon Day 2 Evening Session with Our Dear Man of God Pastor Chris. Gloryyyyy!!! Connect now via: https://rhapsodyofrealities.org/accraz to participate. #CeAccraGhanaZone #RhapathonwithPastorChris #Rhapathon2020
Global Rhapathon with our Dear man of God, Pastor Chris Day 2, Second Session Tune in on all Rhapsody Platforms Rhapsody Website: http://rhapsodyofrealities.org Rhapsody App: http://bit.ly/getrhapsodyapp REON Website: http://reoninternational.org Rhapsody Web TV: http://rorwebtv.rhapsodyofrealities.org and Loveworld Networks #CEUSARegion2 #GlobalRhapathonwithPastorChris #rhapathon2020 #Rhapsodyofrealities
WE ARE LIVE AT GLOBAL RHAPATHON WITH PASTOR CHRIS (EVENING SESSION DAY 2) Our dear Man of God, Pastor Chris is live on set. Stream and Participate live via rhapsodyofrealities.org/midwestz #Cemidwestzone #Rhapathon2020 #Celebrating20YearsofImpactwithRhapsodyofRealities
WE ARE LIVE! RHAPATHON DAY 2 EVENING SESSION. LOG IN TO THE LOVEWORLD NETWORKS AND PARTICIPATE. GOD BLESS YOU. #CEAUSTRALIAREGION RHAPATHON2020
My year of Perfection. I have all things available to me.
RHAPATHON IS LIVE NOW.... rhapsodyofrealities.org/swz3
Global Rhapathon with Pastor Chris, Day2 evening session ongoing! Thank you so much Pastor sir for rhapsody! Login to watch & participate now...https://rhapsodyofrealities.org/midwestz #RhapathonWithPastorChris #rhapathon2020 #cemidwestzone #ceekpanreal