CE Port Harcourt Zone 2: DAILY NUGGETS *_BENEFITS OF HAVING on KingsChat Web
DAILY NUGGETS *_BENEFITS OF HAVING THE HOLY SPIRIT_* When you have the Holy spirit, the defeats of the past are completely gone;and this Holy Spirit is a restorer. Remember what the lord said through Joel, he said "On the last day, I will pour out my spirit" (Joel 2:28) and he also said something, he said "And I will restore your wasted years". You see, this Holy Spirit is just so powerful. He's the only one who looks at what you've done;even though you had wasted resources, wasted times and energy, and still brings you back to normal. No human, no government can do that for you. He said, "I will restore that which the locusts and cankerworms had eaten." Halleluyah. I'm glad I have the Holy spirit. He said when you miss the way, you shall hear a voice behind you saying stop, this is the way walk ye in it. When you have the Holy Spirit, there's no such thing as too late, no more too late in your life. Mary and Martha said, Lord if you had been here earlier before now, our brother Lazarus wouldn't have died, but He said "I am the resurrection and the life" (John 11:25). Now the resurrection and the life was going away, and he said to his disciples "I will not leave you empty, I'll not leave you without a help" the resurrection and the life would come back in the Holy Ghost. And when the Holy Ghost came, Peter walked into the house of dead Dorcas, and said, get up, and the dead came back to life. There's no such thing as too late with the Holy Ghost. Are you in trouble of any kind, fret not, He is your advocate; He will speak for you and also bring you out. He is your wisdom, He'll guide you in making the right decisions in life. He'll never let your steps slide, He's always there for you. Does it seem as though those challenges are becoming unbearable? Speak in tongues, and you'd hear His comforting words to you.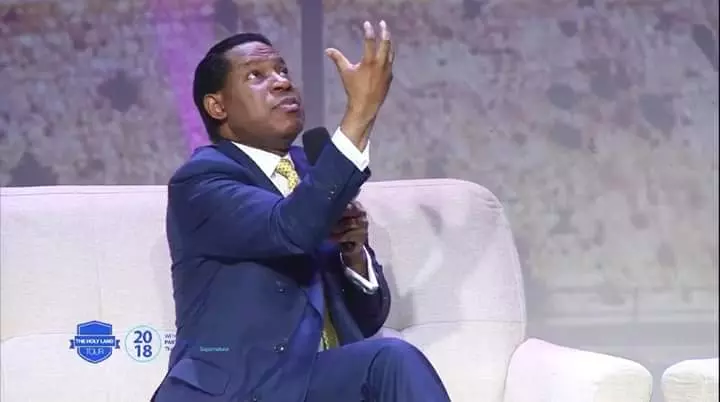 Making melody in my heart to the king of Kings #PSZ #cemaiduguri #NNWVZ2
Happy Birthday Switheart. Happy Birthday Dcns. Mervis. See what the Lord has done with us. We join the hosts of heaven to specially celebrate you. Thank you for being you. Thank you for loving and giving all for ministry. Happy Birthday. It's 10 in 1 for you. #southsudan #eavz3
Glory!!! Strategic leaders meeting day 1 with the highly Esteemed regional pastor (Pastor Biodun Lawal). #USRegion2 #CEDallascentral #Leadersmeeting #TotalExperience #Takingoverdallas #Tenfoldincrease
Christianity is a calling to The Higher Life! Thank You Pastor Sir for Three Important Laws! I'm a success forever!
7 days to go #PSZ #cemaiduguri #NNWVZ2
GLOBAL DAY OF EVANGELISM ON MY MIND. #cemaiduguri #NNWVZ2
https://www.kingsch.at/p/dnRRcm9