BLW UKZONE2: HEALING SCHOOL CONFERENCE AND EXHIBITION on KingsChat Web
HEALING SCHOOL CONFERENCE AND EXHIBITION 2021 PRAYER GUIDE FOR WEDNESDAY 7TH APRIL 2021 PRAY FOR ALL OUR PARTNERS 2 Corinthians 9 verse 8 (NIV): And God is able to bless you abundantly, so that in all things at all times, having all that you need, you will abound in every good work. PRAYER POINTS Pray for all who commit their resources to the spreading of the Gospel of our Lord and Saviour Jesus Christ that they will continually walk in a bountiful harvest of blessings, and the fruits of their righteousness will be increased. Pray that the Lord will bring to them supernatural opportunities and cause them to abound in extraordinary wisdom and virtue; Pray fervently, that through their efforts the Gospel will grow and prevail in all the Earth. Declare that they will continually experience victory upon victory through the Word, their lives being an epistle, seen and read of all men. Pray that their heart will continually be stirred in love for the Lord, His eternal Word, and its propagation; that their giving will continually be a walk of faith even as their eyes and mind are stayed on Jesus.  Declare that they are guided by the wisdom of God in their associations, jobs, business ventures and partnerships. They are constantly led by the Spirit of God and guided away from error and poor/bad decisions that may incur losses or negative effects on them. Declare that through the uncommon wisdom, understanding, proficiency and skill that they display, they will always be recommended for good, preferred above their fellows and competitors and greater doors of opportunities are open to them.  #HEALINGSTREAMS #SPREADFAITHCAMPAIGN #GYFL #LMMS #UKZONE2 Kindly follow our superuser page @ukzone2 for ministry updates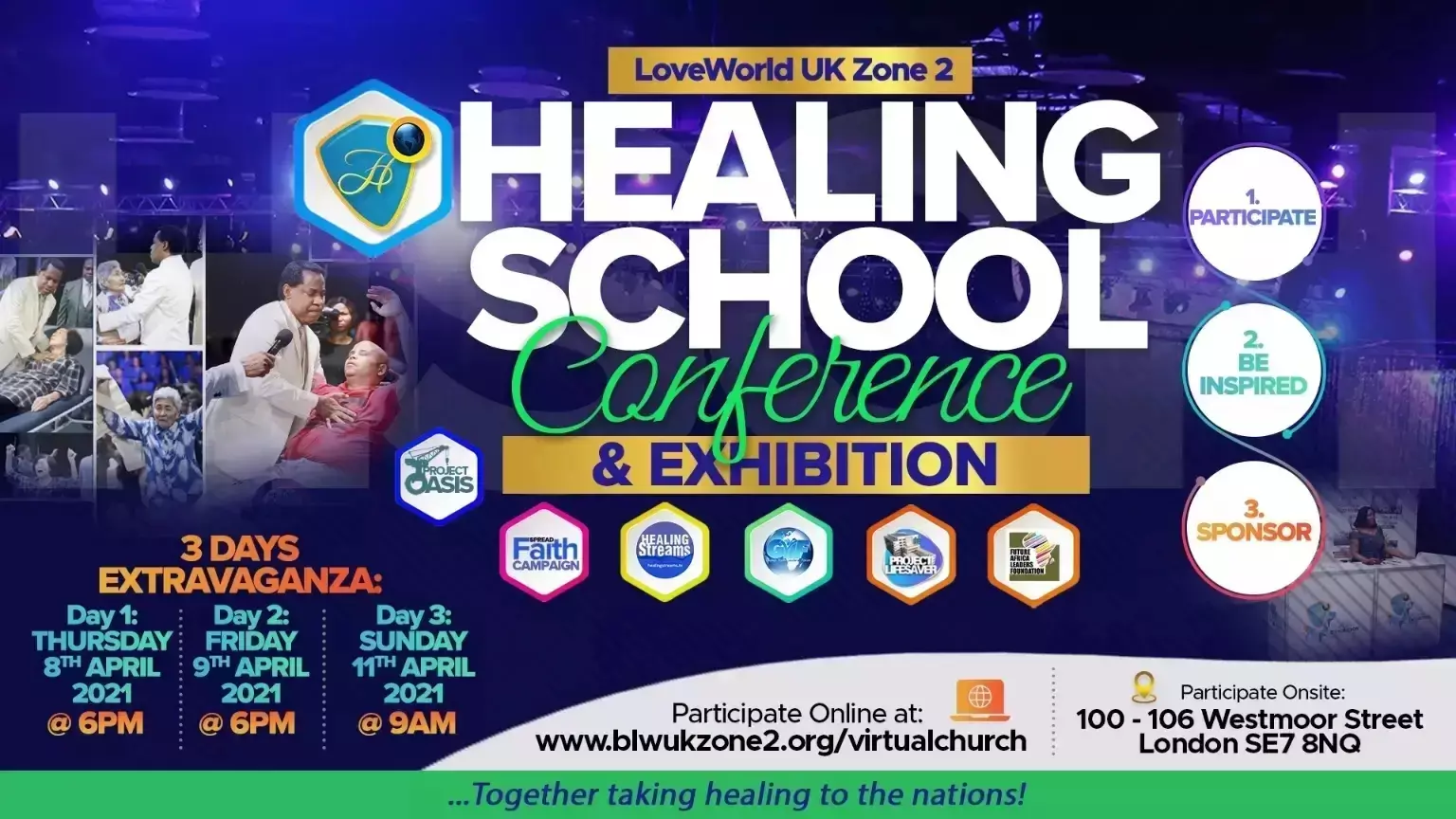 Rhapsody Of Realities READ ALONG WEDNESDAY, APRIL 7TH 2021 TOPIC- WHEN HIS WORDS ARE AT HOME IN YOU. PART 1 #kingschatrecommends #ceb #usar1z1 #ror #pco #pcl #tni #pcdl #kingschat
HEALTH CONFESSIONS  7TH APRIL  2021 My tongue is the rudder of my life. With it, I navigate my life aright, irrespective of contrary winds. It makes no difference what others think or say about me; what matters are the faith-filled and spirit-filled words that I speak forth. With my words, I keep myself in health, faith, success, and excellence. I refuse to talk fear, lack, or inabilities. I consciously speak God's Word today, projecting my life in the right direction, in Jesus' Name. Amen. Visit: https://enterthehealingschool.org/imagazine/UKZ2 to download the Healing School Magazine April Edition.  Let us Spread Faith with the healing to the Nations magazine to those in our world by sending them the above link.  Thank you and God bless you.... #dhconfessions  #healingstreams  #healingtothenations #ukzone2 #ouryearofpreparation Kindly follow our superuser page @ukzone2 for ministry updates
Celebrating influence.. Celebrating impact... Celebrating beauty and passion.. Celebrating my Esteemed Regional Pastor... Celebrating The Highly Esteemed Pastor Linda Okocha.. We love you specially and endlessly.. #ceeket #ssz2
Happy Birthday my Esteemed Sister Veronica Idoko Thank you for your exceptional commitment to the gospel as a Staff I love you dearly #cemaiduguri #nnwz2
Happy birthday dearest Sister Charity Otah ma. Thank you for your uniqueness and commitment in the things of God. You are a blessing to the body of Christ. We love and appreciate you dearly. More celebrations all the way for you and greater achievement for you this year.
We celebrate a revelator, we celebrate God"s finest general, we celebrate exceptionalism. Happy birthday Pastor Philip Edema. Thank you for coming into our lives and changing our worlds Your desire for ministry and for the brethren be fulfilled. I love you sir.
Rhapsody Of Realities READ ALONG WEDNESDAY, APRIL 7TH 2021 TOPIC- WHEN HIS WORDS ARE AT HOME IN YOU. PART 2 #kingschatrecommends #ceb #usar1z1 #ror #pco #pcl #tni #pcdl #kingschat
#dhconfessions #takinghealingtothenations #healingstreams #hsinfluencer
Celebrating beauty and passion...
NEW BIRTHDAY SOFTWARE INSERTED! DOWNLOAD IN PROGRESS!! 55%...LATEST GRACE.👑👑 #1404 #PTA #KINGINGZONALDADDY #ZPUKZONE2 #LIFEISEASY #PASTORCHRISCHILD #ACTIONPASTOR #WORDPRATITIONER #UKZONE2