YOU Church: We celebrate a mighty Man on KingsChat Web
We celebrate a mighty Man of God & unprecedented character in the Kingdom! Thanking the Father for granting us such an infinite treasure in you, Sir, we send you all love & rich blessings from the YOU Church Family!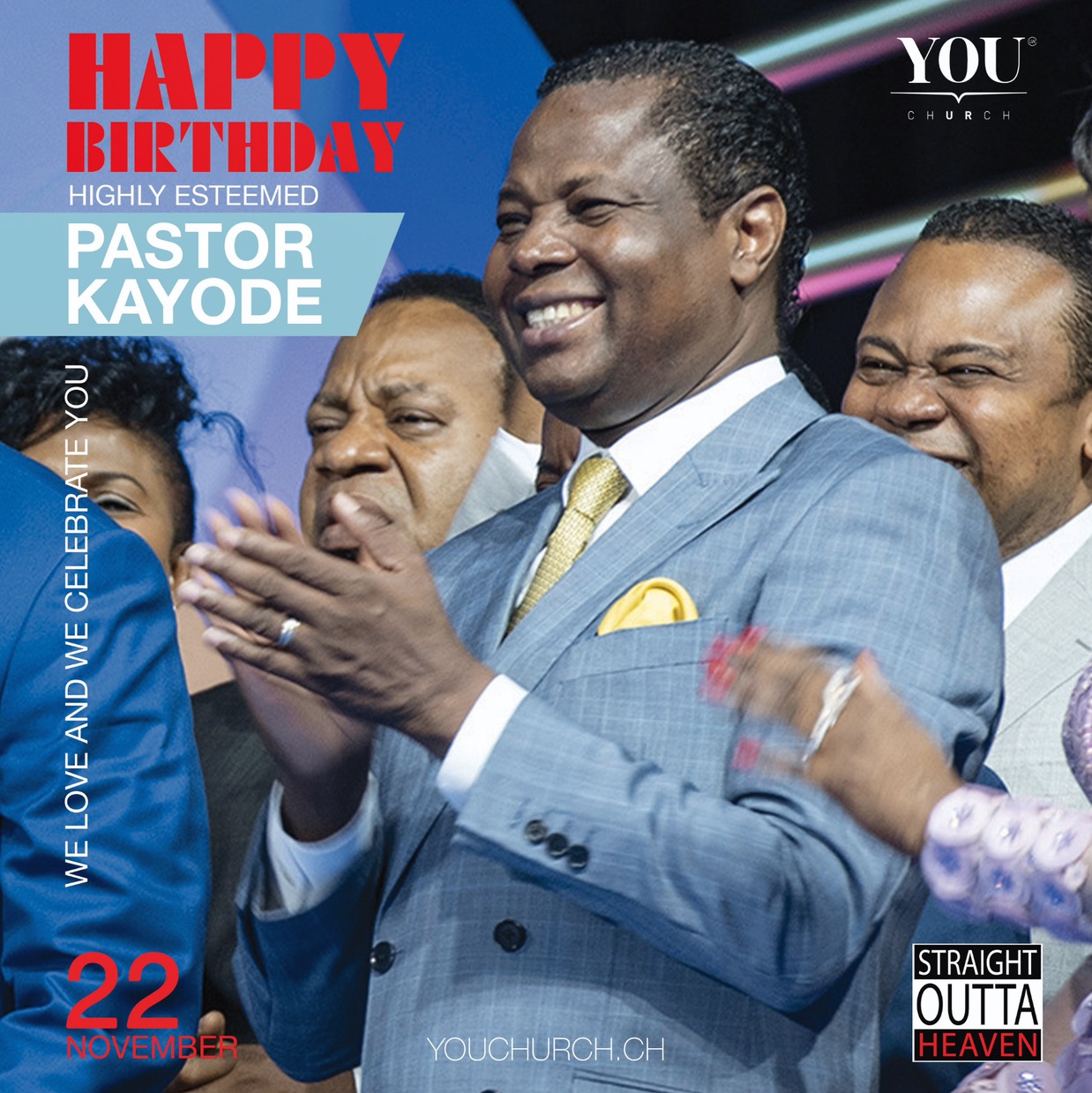 Congrats Ma'am on your awards! We did it by the holy spirit @sophiyajesus Always a creative and spirit filled time working with you as a Producer! You deserve it and more ... Two Powerful Songs! "The Greatest" "Able God"
🌟INTERVIEW WITH THE NEWBIES 🌟 on their experience at the glorious #IPPC2020 🎤 🤗 #IPPCDIARIES #BLWUKZONEB
RELAX!!! God can still do it#MondayMuse#
#prayingnow, #pclprayathon2020, #prayathon2020,#iampriestinoffice, #ewcaz4,#cameroon,#cedouala
#IPPC2020 #GLOBALDAYOFPRAYER #GDOPWITHPASTORCHRIS #GDOPONTV #GDOPONRADIO
#PRAY-A-THON2020 #PRAYINGNOW3pmLT23rdNov2020🇦🇪 #IPPC2020 #1Timothy2:1-4 #Psalm33:1-5 #CEAbuDhabi-1🇦🇪 #CePhilippines🇵🇭 #CEUAE🇦🇪 #MEASIA🇦🇪 #prayathon2020 #pclprayathon2020 #iAmAPriestInOffice #iSpreadprayer #iAmaprayerinfluencer #MyMonthOfPRAISE🎺 #GloryHonorPowerMajestyBeUntoOurGod #PermanentlyProvoked #iHaveMoved✈️ #iAmOnTheFirstFlight1stClass✈️! #iHaveUpperHands #iRecoveredAll #Grace4GreaterThings #CharisBSG #MakariosPCF http://www.pastorchrislive.org/prayathon/livetv.php
Start strong start bigger. Sponsor the Global Day of Prayer with Pastor Chris on terrestrial TV and Radio stations in your city. For sponsorship 👇 📞+234 812 344 5787 📧 ltmpartnership@loveworld360.com #IPPC2020 #GLOBALDAYOFPRAYER #GDOPWITHPASTORCHRIS #GDOPONTV #GDOPONRADIO
#CELEBRATING_IMMORTAL_PST #PPO #NNCZ1 #CEGOMBE HAPPY BIRTHDAY PASTOR SIR, WE LOVE YOU