CE Port Harcourt Zone 2: Happy Birthday Dearest Sis Ugonma. on KingsChat Web
Happy Birthday Dearest Sis Ugonma. You are very unique, admirable and kind, thank You for all that you are to us in the zone. You are indeed a huge blessing. Thank You for your selfless acts of giving and Partnership with our Man of God, Pastor Chris. You're are one worthy of Emulation. We celebrate God's grace and prosperity upon your life... This Year the Lord will bring all your heart desires and visions to fruition, in Jesus Name. Cheers to another 365 days.🍸🍷🍸🍷🍸 We Love You. #Cephzone2 #Yearofperfection #myrhapsodystories #rhapathon2020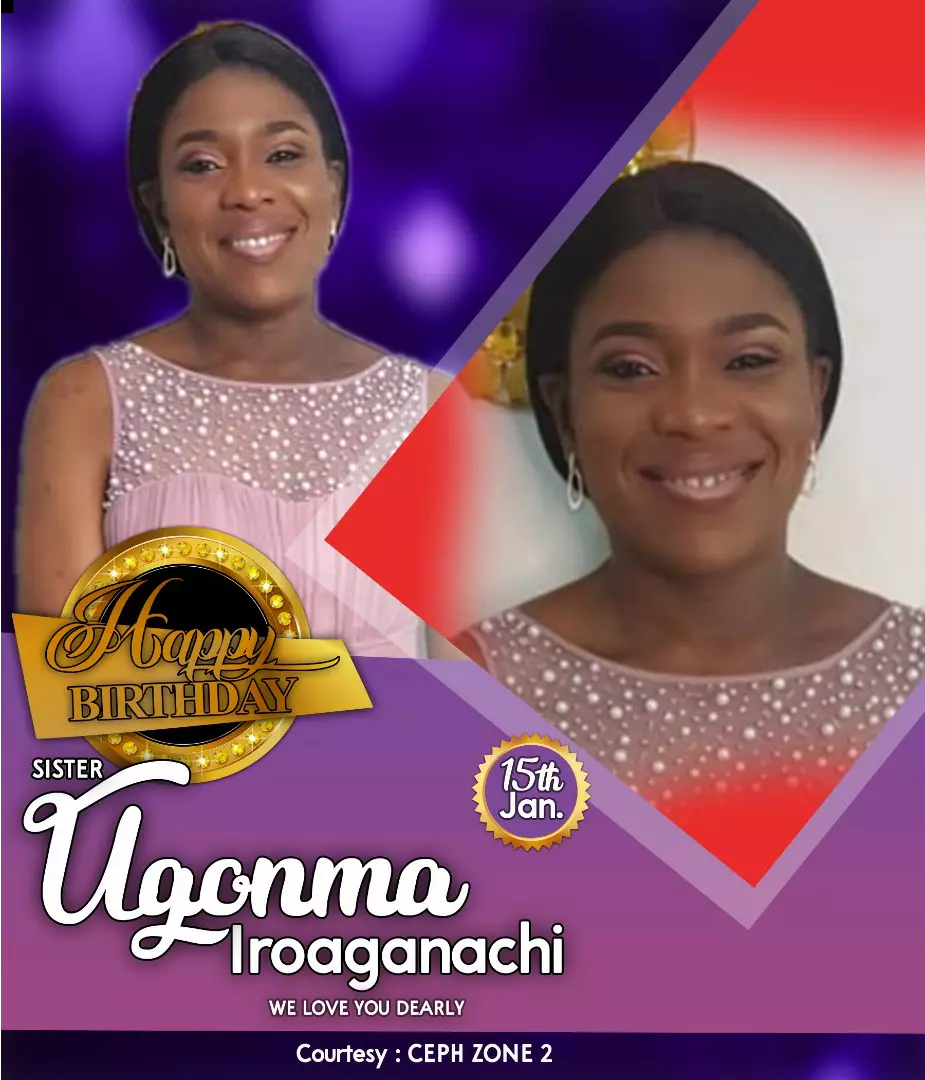 The 'Loveworld Networks Viewers and Partners Connect' broadcast continues today! It's a special time of fellowship in prayer! Time:- 1:00PM GMT+1 Showing on  Loveworld Plus Channel! You can watch online via www.loveworldplus.tv/watch #perfection #PastorChris #loveworldplus
#PraywithPastorChrislive #SAzone1 #pclprayathon #CEKlipfontein
We're counting up to the Global Rhapathon with Pastor Chris Today we'll pray for FINANCES, LOGISTICS AND SET-UP Scripture References: Phil 4:19, 2 Cor 9:7-12, Ex 25: 1-9, Ez 28:3, Rom 10:17, Phil 2:13. • 2 Corinthians 9:8 – "And God is able to make all grace abound towards you; that ye, always having all sufficiency in all things, may abound to every good work." • Philippians 1:6 – "And I am sure of this, that he who began a good work in you will bring it to completion at the day of Jesus Christ." 1) Declare that all the logistics and resources required for the excellent organization and execution of the 5-day program are made available speedily in Jesus Name, Amen 2) Pray for all our logistics as regards the daily set-up of the program, that all the personnel working in the different teams and committees are effective and efficient, and the grace of God is constantly increased upon them to deliver excellently, and timely too, all Pastor's expectations of the aspect of their work. 3) We would also declare that the officials and staff members are strengthened to carry out all that has been committed into their trust with diligence and precision. Pray that their capacity is increased and there are no downtimes with them, no mishaps or errors in their work. The spirit of God is working with them daily and their hands would gloriously deliver unto the ministry a Rhapathon from Heaven. #ror@20 #myrhapsodystory #ewcaz4
Say this with me... 🗣 I have the miracle I desire, because my faith is working and producing results. I refuse to be sick. Jesus is Lord over my body; therefore, divine health is mine, in the Name of Jesus. Amen.
Celebrating an exceptional and Perfect Man of God. Happy Birthday Esteemed Pastor Carlos Wunuken, you are a perfect example to us all. Thank you for all you do for God and for the ministry. We Love and appreciate you dearly. Enjoy your special perfect day.
IamPrayingwithPastorChrislive, #pclprayathon2020 #iamapriestinoffice #celagoszone2
Just the other day in 2017, truly the Lord is gracious and kind. 2020 will be a matriipina paaaah!!!! Grussavinnna ❤️💯♥️💥🙌🌎
Happy birthday Pastor sir. You're an epistle worth reading Thank you for being inspired and inspiring.