Pst Obong: #0712 #CeLagosZone2 #CeIkotunGroup Happy birthday on KingsChat Web
#0712 #CeLagosZone2 #CeIkotunGroup Happy birthday to the most important personality I've ever met. Thank you for what you represent to many and for making Christianity the biggest thing on planet earth. I love you always Sir?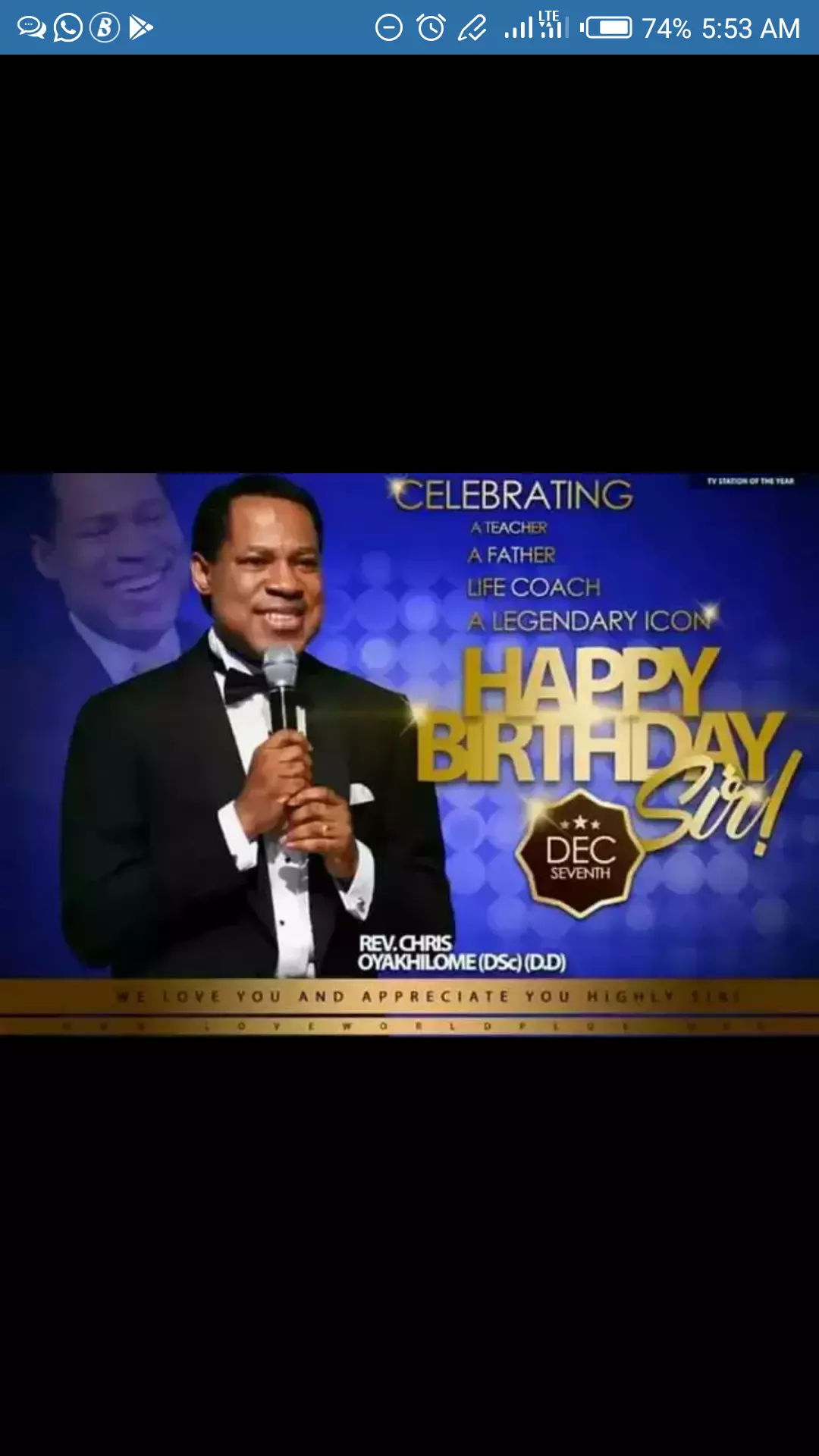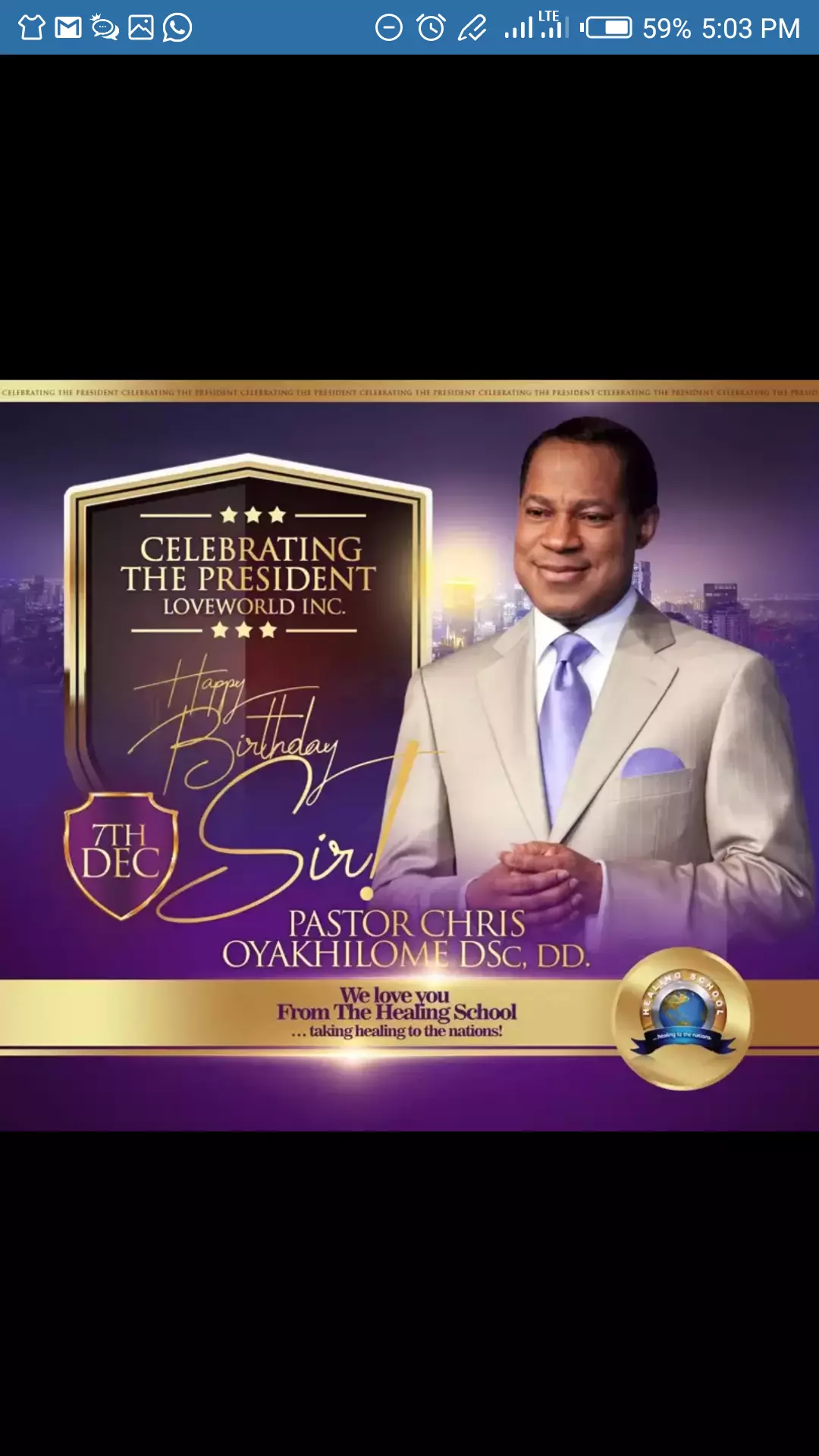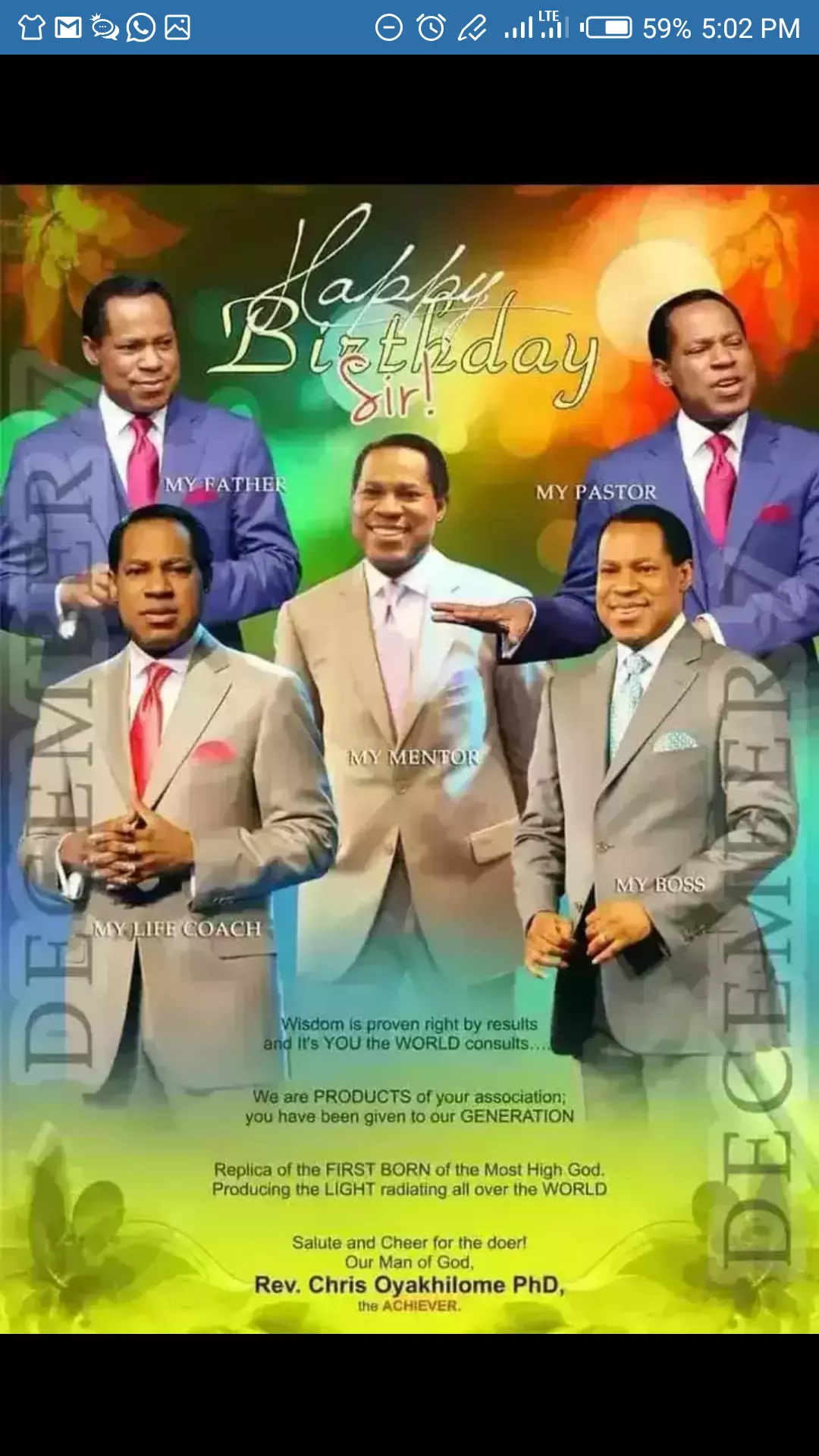 Thank you. Thank you. Thank you Sir
Happy Supernatural Birthday to my Pastor, Teacher, mentor & the best Pastor! It's my honour celebration you Sir!
"On The Street" with Cheeoma today, we had people share about the impact of the Ministry of the Man of God, Pastor Chris, on their lives! Amazing testimonies! Happy birthday Pastor Sir, we celebrate your global influence & impact! We love you greatly Sir. #fridayinspiration #message #pastorchris #dec7 #everydaymotivation #life #light
Happy Supernatural birthday to the World's Greatest all time Minister of the gospel. Pastor, I Love You Sir. Thanks for impacting my future and destiny. God bless you ever the more. You're the Best Ever. I Love you Sir
Happy birthday to my pastor, my mentor, my coach, my father, my inspiration. Thank you pastor sir for giving my life a meaning. I love you pastor sir!
Happy Birthday to our Man of God, Pastor Chris. All of us from CE Indiana specially thank you Sir for the investments you have made in us over the years. Because of you, we're shaking the world, shaking America from this End. Pastor we love you!!! #CEINDIANA #USAREGION2MUCH!!!
#Dec7 #celebratingworldchanger
CE Kameza International day of service with Chirimba Primary school teachers