Pst Joy: Happy Birthday dearest JK! Thanks on KingsChat Web
Happy Birthday dearest JK! Thanks for being a valuable team player and for your kind assistance always. You're indeed a blessing. Increased grace for you, grace for supremacy and aheadship in all things. God bless you more and more. I love you ❤🎁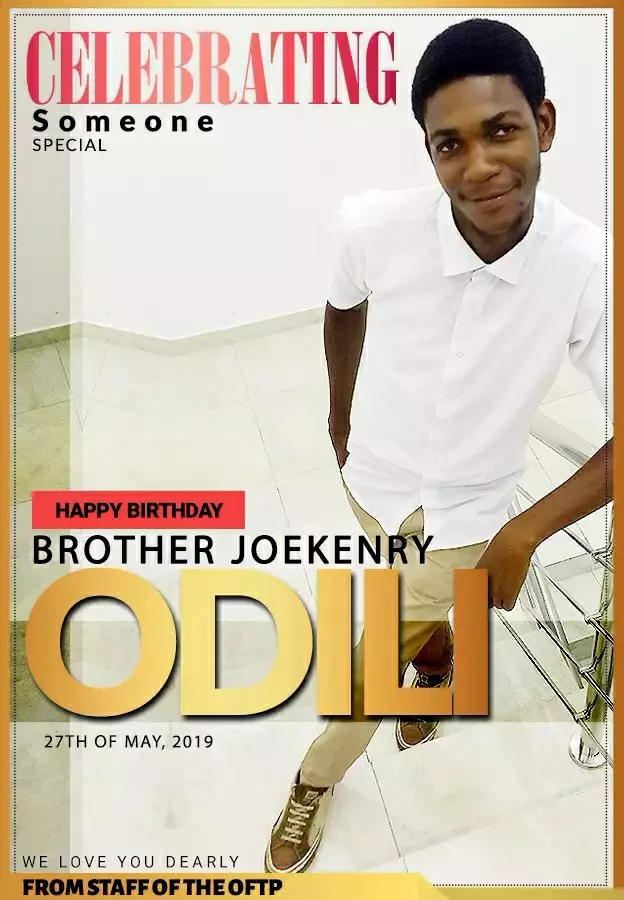 #theinnercitymission.ngo/backtoschool #Endchildpovertynow
#CE OKUOKOKO 2 # CHILDREN DAY It was fun all the way as CE Okuokokok took out time to celebrate with indigent children, the Children Day celebration.
#theinnercitymission.ngo/backtoschool #Endchildpovertynow
Celebrating a most amazing Pastor with a heart of Gold. I.love you Sir ❤❤❤❤❤❤
#loveworldchildrenministry #childrendaycelebration #cecLagoszone2 #cecAjegunlegroup #cecAjegunle2 Almost 2,000 children in attendance Massive turnout Ajegunle is indeed blessed Happy Children day. Photo speaks........
LIGHT UP YOUR WORLD. At the LoveworldUSA studio:
Thank you father for your blessings. I'm effective in all that I do. My life is for your glory and excellence. changes has come. I live a life of prayer and fellowship with the Holy Spirit. Amen. #lwinternationalstaffweek2019
More pictures speaks #childrendaycelebration #ceclagoszone2 #cecajegunlegroup #cecajegunle2 Every child shinning as light!!
We are children of the light, not dark. God created man in his own image therefore we are all children of God. Hallelujah! #ukzone2 #lwsouthampton #dcnuzezi