Tosan Oni: Happy Birthday my dearest esteemed on KingsChat Web
Happy Birthday my dearest esteemed Sis Efosaaaaa...my ever smiling, happy, committed and cheerful babe...God bless you real good for all you do for the Gospel, especially in CE LCC 2 Group and CE Lagos Zone 1...love you loads babe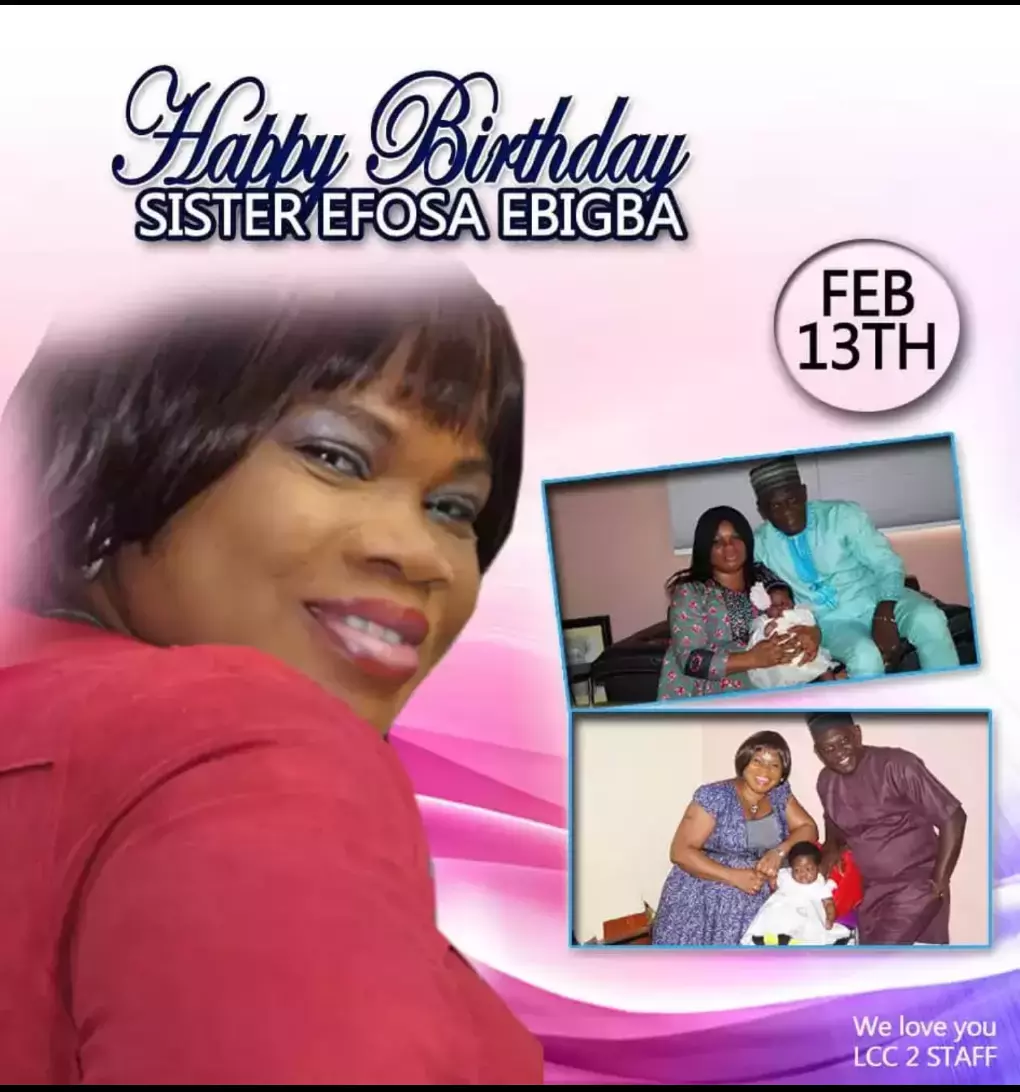 Estar
commented:
Happy birthday sis Efosa
Happy birthday to my dear husband Deacon John Osei-Ansah. Today marks a new era in your life as you celebrate this milestone. The foundation is complete. Its time to Soar Higher, Shining everywhere dominating your world with the Gospel. We love you dearly from Moi, Charis & Jovan
We going higgghhheerrr #loveworldcameroongroup2
....... I will be shinning at ....... I will be lighting up at #nightofblissgarrick come February 22nd as #pastormosesolayemi ministers. #cebeninzone1 #cechurchinfluential1 #dte
Is It Safe To Always Express Your Feelings? Find out in the Lifestyle Daily Segment with Seun Oguntuga(Emotional Intelligence Coach). We are joined now on the morning show by Sunday Odibashi(Deputy Editor, National Daily Newspapers), as we analyse the Presidential Rallies In Nigeria. Join us now & experience more on the morning show! To participate; call us on: +2348031118975, SMS Only: +234 816 672 2359. www.loveworldplus.tv/watch   #ongoing #ThisMorning #pastorchris
Happy Birthday Pastor Sir, thank you for touching lives in a special way through your ministry, I'm one of your mighty man today, I can face any challenge today and I know I will win because you've given me a mindset through your teachings over the years Happy Birthday Pastor!!!
https://www.kingsch.at/p/b0RnMld
It's 4 days to go for Sunday Special come and be part of the glorious things the Lord is doing in Christ Embassy Portsmouth. #Sundayspecial #CEportsmouth #UKVZ4
Be my V⚘A⚘L⚘E⚘N⚘T⚘I⚘N⚘E⚘⚘⚘⚘⚘⚘⚘ it's an online DATE💌👔👖👞 Tomorrow, kamoso,Boshio, Gosasa, kusasa!!!! 8PM SOUTHERN AFRICAN TIME. meet you there #LiquidLove
Happy birthday Dcn John Oseni-Ansah You are a burning and a shining light. We love you dearly 🎂🎁😍🎉🎈💃🎤