The Healing School : CELEBRATING OUR DEAR MAN OF on KingsChat Web
CELEBRATING OUR DEAR MAN OF GOD.👑💞 On this beautiful occasion of your birthday, we celebrate you sir, our father, teacher, life coach and president. Thank you sir for impacting the world with your enormous grace, for being the apostle of our time and a voice of God to this generation. Thank you sir pointing us to Jesus, for nurturing us with God's Word and for making our lives so beautiful. We celebrate your irrefutable love for the master and entire body of Christ. It's an honor to celebrate you. We love and celebrate you sir! From the Healing School. #healingtothenations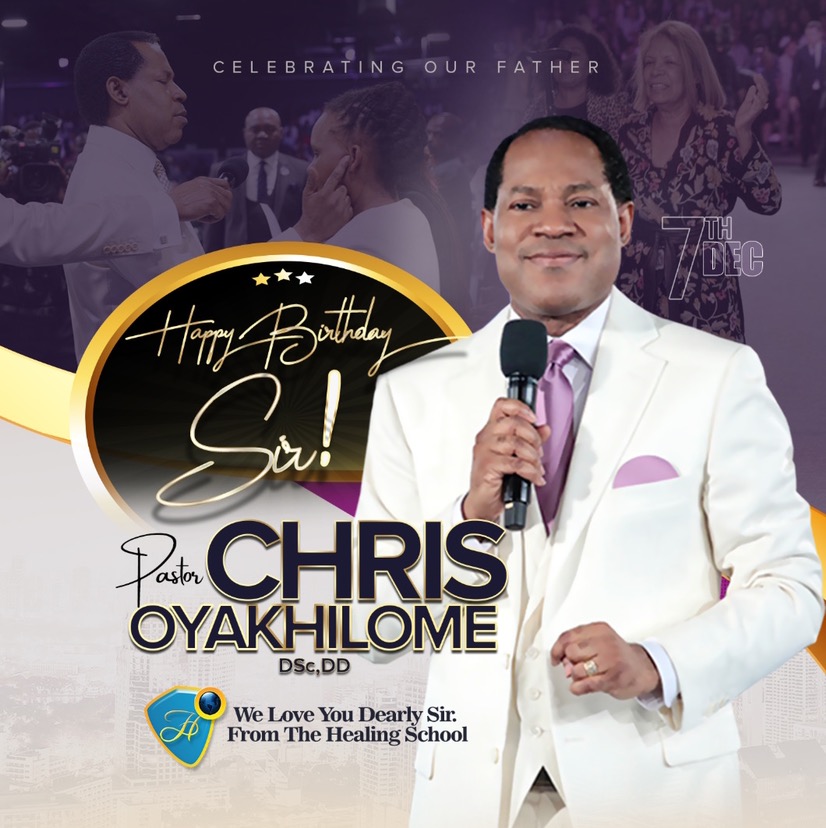 HAPPY BIRTHDAY THE BEST DADDY IN THE WORLD. THANK YOU SIR FOR GIVING MY LIFE A MEANING
Thank you so much Dear Pastor Chris. Happiest birthday Sir. I love you very much Sir.
Happy birthday to my one and only msn of God, my father, mentor and life coach. l join all the host of heaven to celebrate an icon of love, wisdom and knowledge. Thank you for changing my life. Thank you for praying for me. I love you so much sir 🎂🎂💚🎂💚❤️💚💜💙💚❤️🧡💚💚💚 #offer #ukzone1
CELEBRATING THE ESTEEMED PASTOR MICHEAL GIDUDU 🎊🎊🎊🎉🎉🎉🎈🎈🎁🎁 Happy Birthday Esteemed Pastor Micheal Gidudu. What an honor and blessing to share a birthday with our dear Man of God. 😊🙌🏽 Thank you for all you do in ministry and for changing many lives with the Gospel. We love and appreciate you so much. Happy Perfect Birthday 🎉 🎉🎉 #EWCAZ3 #Uganda
A pleasant celebration to my Father and Pastor.I love you so much sir
Guess what is PMO15 count down. 8 Days to go #PMO15 #edjebagroup #warriministrycentre
Happy birthday to my dearest man of God.God's on chosen prophet ,father of many nations,love personified and the greatest teacher of all times.We appreciate and love you papa words are not enough to thank you for all you do for us.l love you dearly💟💟💟💟💟💟💟💟💟💟
What a Glorious day to celebrate my man of God, my life coach and mentor,my teacher and father . Pastor Chris Oyakhilome. Happy birthday pastor sir
#KeepSayingIt The indestructible life of God is evident and expressed in me always. I speak life to every detail of my body. I speak life to my tendons, I speak strength to my ligaments, I speak vitality to my heart, I speak perfection to my kidneys; there is life in every cell of my blood. My bones are strong and firm. My fingers function excellently. My eyes see clearly and perfectly, and my ears function optimally! I'm a God-carrying vessel; Christ in me is glory realised, victory assured and prosperity guaranteed. No fears or confusion in my life. Irrespective of the tests, trials or challenges that may come against me, I'm a victor and a champion for life in Jesus Name. Amen. You have been blessed today, now share this. Bless someone else. #offer7 #dec7
❤️ 👑 🤴🏾 You are an amazing father, a life coach and many more and a blessing to me, my mother and my family and friends and to all the loved ones around me, so I/ We say Thank you sir & I/ we love you dearly our great father.!