Glorious Aaron: Kingschat couldn't carry it, so on KingsChat Web
Kingschat couldn't carry it, so I screenshoted it... I love you so sir.. Happy birthday daddy..❤️❤️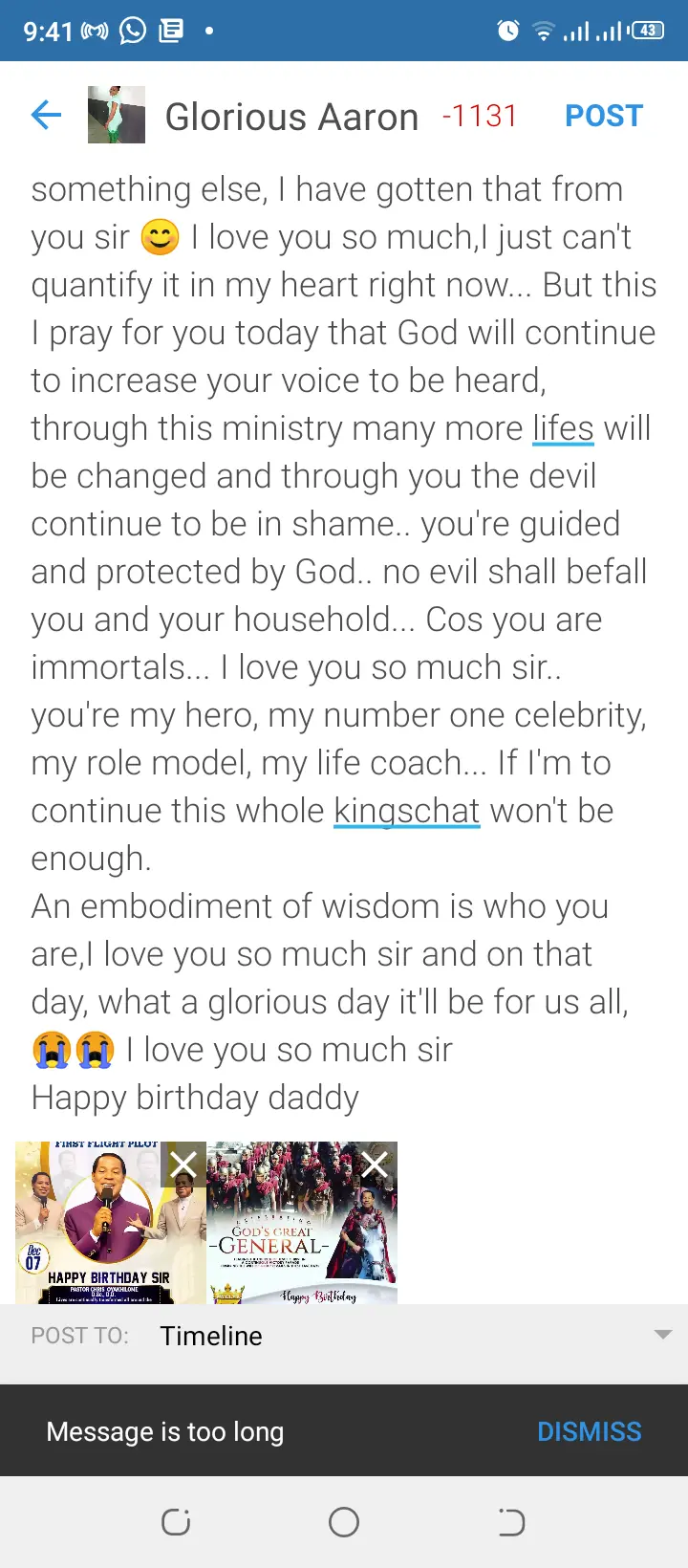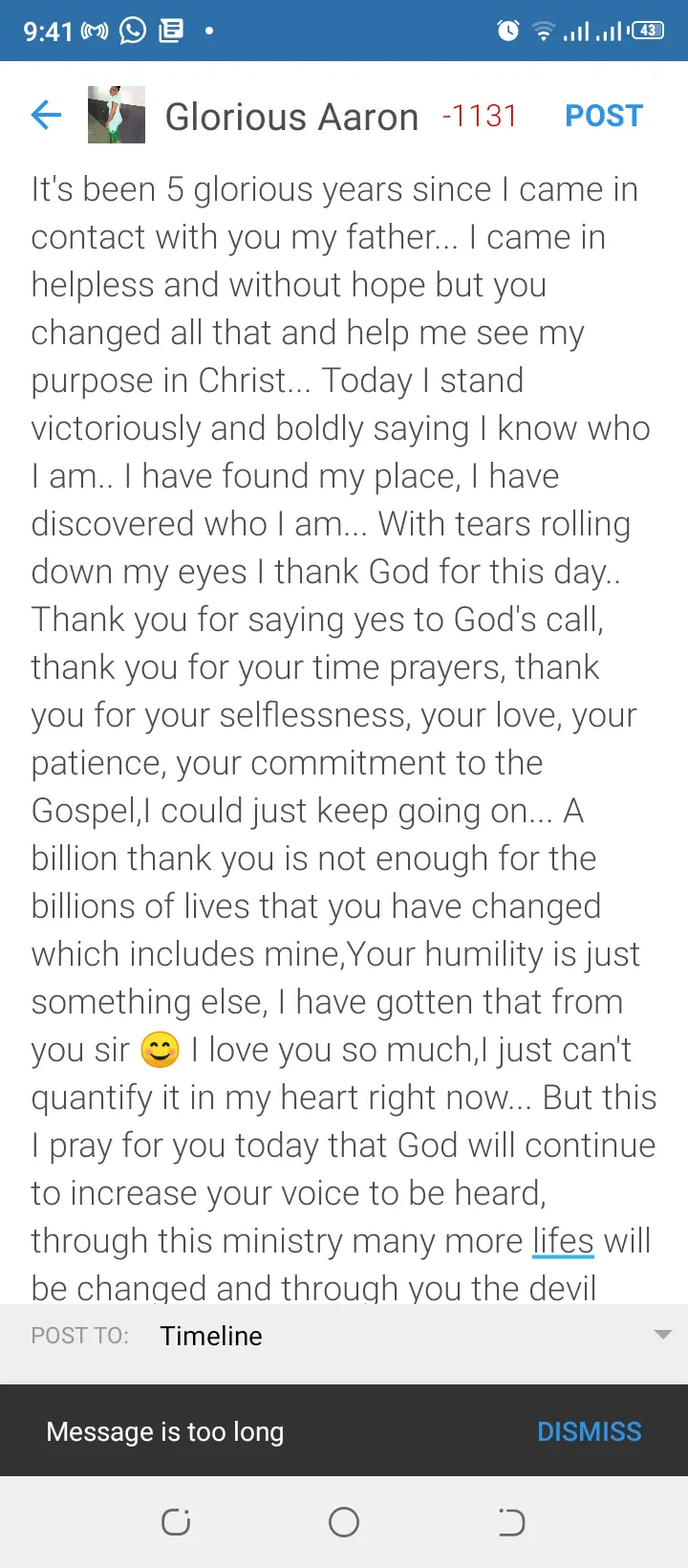 Celebrating our exceptional Dad🎉🎉🎉🎉👑👑👑
I love how you didn't stick to the status quo of teachings you came to meet but like Paul the apostle you hungered and thirsted for more and Lord granted you abundance of revelation.
Already chose my time slot i just can't wait 💃💃 #Dec7 #Cekasane #Botswana #Sazn3
Happy happy birthday pastor Chris....you are the best daddy in the whole world!!!!!
Salute to the General! Happy Birthday Sir. #CELVZ #HappyBirthdayPastorChris #WeLoveYouSir #TheYearOfPerfection
My Father, My Teacher My life coach. Pastor words will never be enough to express my gratitude. Thank you for teaching me to take a bold stand for our Lord Jesud Christ. I love you Sir #Dec7 #Offer7 #UKZone2
Happy birthday Sir!!! 🤗 😘😘😘😘😘 #offer7 #happybirthdaypastorchrisSir