Pst Archie Aseme: Your Excellency , Happy Birthday on KingsChat Web
Your Excellency , Happy Birthday of Perfection . You Are Amazing sir. Thank you for all you do for our great nation . I love you dearly sir .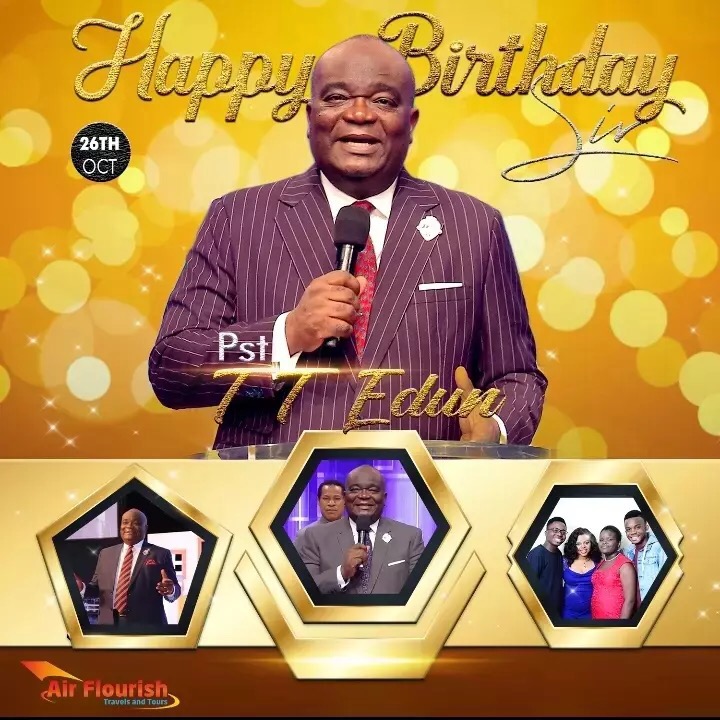 KathyMansaray
commented:
Our ultimate happiness is to see you all succeed. Now is the right time to invest and start earn"ing. You no longer have to wait for lockdown to be called off or wait for your monthly salary's you can start earn"ing for the comfort of your home. No need to spend hours in analysing chart. You have got the solution and right opport-unity before you today. Take a bold step today, join the winning team and earn consistently. For invest:ment enquires, contact on kingschat @kathymansarsay to get started Success is a thing of the mind. Once you think it by faith, it starts to manifest immediately. Do not doubt yourself anymore. Believe you can achieve great things.Remember when you receive your pro:fits paid out come and testify.. You can inbox admin @kathymansaray at kingschat platform we love you dearly #
Jacqueline sara
commented:
Hi Greetings! My name is Jacqueline sara I'm from turkey live in united states.Your smartphone can replace office work don't waste the technology. I can teach you for free how it can earn you extra income independent looking forward to work with you i will like to share with you more information about me that will help us to start .You can withdraw from Paypal to your bank account. If you ... Thanks for taking the time to look at my property. ... If you want to know more about how this deal can work please get back to me thanks.
HBD to my Venerated Group Pastor, my blessing, admonisher, leader, my father, Pastor Dr Olugbenga Olusanya. I love you Sir. #PGO2710 #PGORocks #Gracepersonified #GracefulPGO #Iconofperfection #fatherofchampions #CelebratingGrace #PGOsuperstar #cez1rocks #ceabuleegba #AAgroup
HBD to my Venerated Group Pastor, my blessing, admonisher, leader, my father, Pastor Dr Olugbenga Olusanya. I love you Sir. #PGO2710 #PGORocks #Gracepersonified #GracefulPGO #Iconofperfection #fatherofchampions #CelebratingGrace #PGOsuperstar #cez1rocks #ceabuleegba #AAgroup
HBD to my Venerated Group Pastor, my blessing, admonisher, leader, my father, Pastor Dr Olugbenga Olusanya. I love you Sir. #PGO2710 #PGORocks #Gracepersonified #GracefulPGO #Iconofperfection #fatherofchampions #CelebratingGrace #PGOsuperstar #cez1rocks #ceabuleegba #AAgroup
HBD to my Venerated Group Pastor, my blessing, admonisher, leader, my father, Pastor Dr Olugbenga Olusanya. I love you Sir. #PGO2710 #PGORocks #Gracepersonified #GracefulPGO #Iconofperfection #fatherofchampions #CelebratingGrace #PGOsuperstar #cez1rocks #ceabuleegba #AAgroup
HBD to my Venerated Group Pastor, my blessing, admonisher, leader, my father, Pastor Dr Olugbenga Olusanya. I love you Sir. #PGO2710 #PGORocks #Gracepersonified #GracefulPGO #Iconofperfection #fatherofchampions #CelebratingGrace #PGOsuperstar #cez1rocks #ceabuleegba #AAgroup
HBD to my Venerated Group Pastor, my blessing, admonisher, leader, my father, Pastor Dr Olugbenga Olusanya. I love you Sir. #PGO2710 #PGORocks #Gracepersonified #GracefulPGO #Iconofperfection #fatherofchampions #CelebratingGrace #PGOsuperstar #cez1rocks #ceabuleegba #AAgroup
*CELEBRATING AN ASTUTE LEADER*💞💞💗💗💝 HAPPY BIRTHDAY DAD Celebrating Our Boss!!....Our Advantage!!!! COURTESY: CE JOS STAFF COMMUNITY 💃🏽💃🏽💃🏽💃🏽 #PNM1027 #ZEZE #ZEZE1027 #dancechallengeforzeze1027 #sorosokeforthegospel #CEJOS #CEGOMBE #CEMINNA #NCZ1
HBD to our father, our mentor and life coach. Thank u Pastor Sir 4 teaching us d way that we should go, thank u 4 d investment of your time, words, patience, care & love. Today we celebrate our Hero. HBD Sir. Amazing Alpha Choir. #PGO #PGO2710 #PGORocks #Gracepersonified
*CELEBRATING A MONEY MAGNET*💞💞💗💗💝💵💴💴💶💶💶 COURTESY: AIRPORT GROUP 💃🏽💃🏽💃🏽💃🏽 #PNM1027 #ZEZE #ZEZE1027 #dancechallengeforzeze1027 #sorosokeforthegospel #CEJOS #CEGOMBE #CEMINNA #NCZ1
#Photohighlights UK Zone 1 Recreating Your World Ladies Conference - Sat 24th Oct Participants from #CECatford #lln  #loveworldladiesnetwork2020  #recreatingyourworldoutreach #UKR2Z1 #CEUKZONE1 #CECATFORD