Darius : HOTEL FOR SALE ON ALLEN on KingsChat Web
HOTEL FOR SALE ON ALLEN IKEJA 112 Rooms all ensuite 1 massive hall,2 executive conference meeting hall, standard gym, almost Olympic size swimming pool 2massive generators for 24hours light land size 2600sqm Title : Governors Consent. Price: N2.5 .billion Net Call 08063615993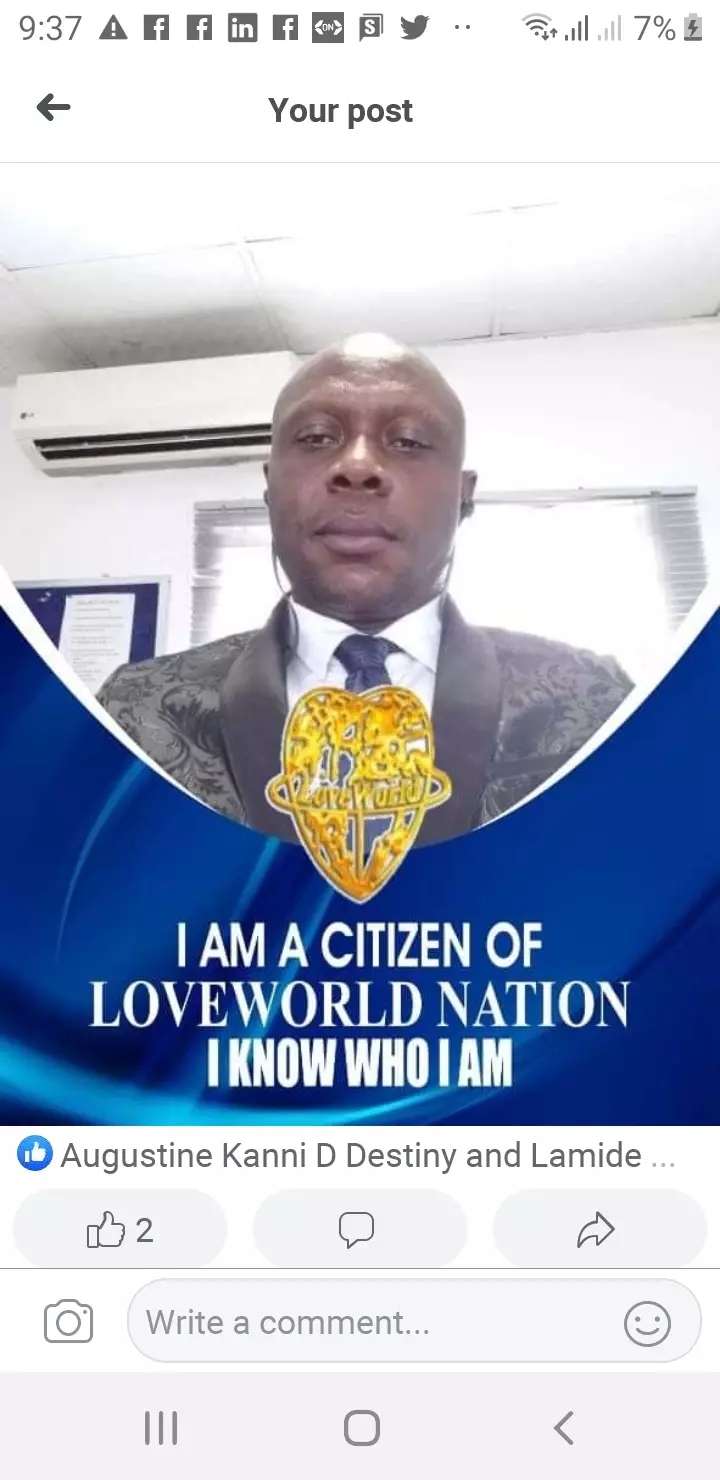 What an awesome experience with the Spirit of God #ICLCINYOURCITY# #BERLIN# #EUZ4 #CEBONNRHEINSIEG#
Happy Birthday, sir. It's true, you are a royal wonder, sir. Your love, smile and encouragement is always so wonderful. Thank you for all that you are to so many and the joy you bring to us all always. Happy Glorious Birthday, sir. I AM ALIVE!
My Father, my Coach, my Super Dad. I Love you always Sir.
😂😂😂 @graced-galore True story!
HOTEL FOR SALE ON ALLEN IKEJA 112 Rooms all ensuite 1 massive hall,2 executive conference meeting hall, standard gym, almost Olympic size swimming pool 2massive generators for 24hours light land size 2600sqm Title : Governors Consent. Price: N2.5 .billion Net Call 08063615993
https://www.kingsch.at/p/VWh0ZU4
A HUGE AND HEARTY CONGRATULATIONS TO THE HIGHLY ESTEEMED DIRECTOR OF THE HEALING SCHOOL ON HER REAPPOINTMENT AS THE ESTEEMED CEO OF THE LOVEWORLD NATION! WE LOVE YOU SO DEARLY MA. #hscyberchurch #wehavemoved #healingtothenations #globalimpact
Indeed a father like no other... I rarely see your type Sir..so so accommodating. *humble ✓ *Kind. ✓ *Full of d Holy Ghost ✓✓✓✓✓ *Trustworthy ✓ *Full of Love,chai✓check to infinity Thank you sir,thank you sir. *Every other good thing ✓✓✓✓✓✓✓✓✓ I love you sir! #E0707 #IMALIVE