Prayer at 12noon and 10pm (Local/GMT) - Mon July 15 Death is an enemy and not from God. Learn more in today's Rhapsody. Download the new Rhapsody app from the Google playstore or visit http://rhapsodyofrealities.org The Word declares ​"The earth is the Lord's, and the fulness thereof; the world, and they that dwell therein" (Psalms 24:1). "He loveth righteousness and judgment: the earth is full of the goodness of the Lord" (Psalm 33.5). At 12noon and 10pm (Local/GMT), we'll pray fervidly in the Spirit, and thank the Lord profusely, for His amazing grace and goodness towards us; for He's given us all things to our benefit. Hallelujah! God bless you. #amazingcekaduna #NWZ1 #churchconvention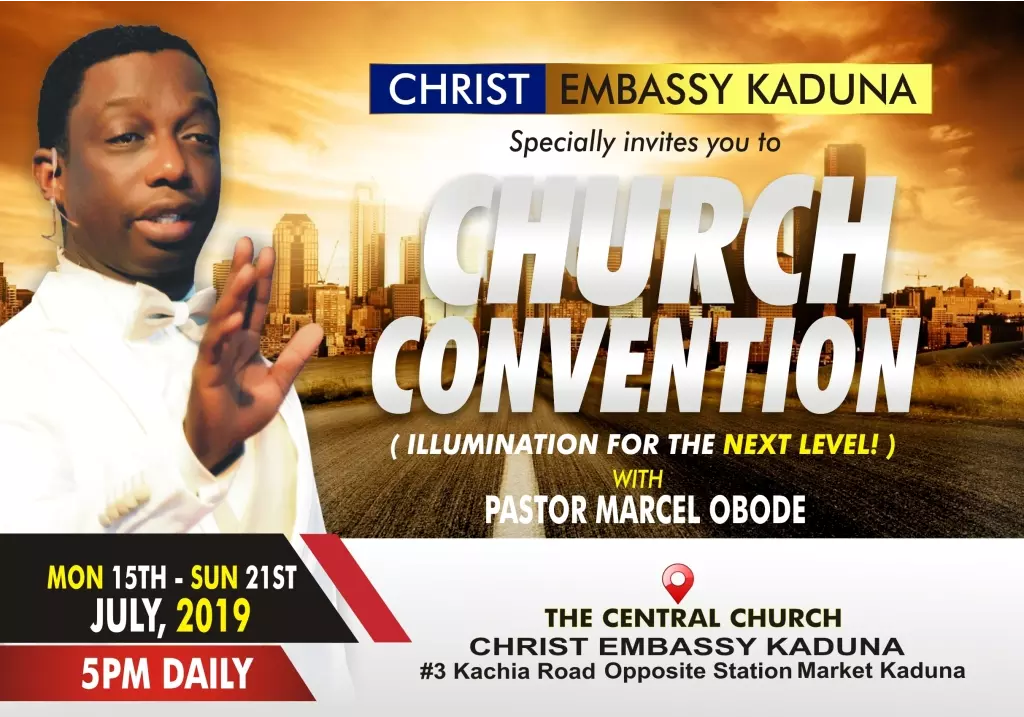 Its the birthday of my husband now turned my zonal pastor. Watching u live out both roles excellently is amazing. None neglected for the other. Yours is a convincing testimony of Grace & Excellence. Today launches u into another level of Grace. Happy birthday. I love you #PDF1507
Join us live for "African Perspectives" every Tuesday at 8:30 PM (GMT+2) as we look at burning issues that are affecting the African Continent. #africanperspectives #africa
TELL YOUR HERO STORY! Be the hero they need; put a smile on the faces of millions at the Healing School summer session in Canada...
Exciting news! The Afterdawn Live Recording DVD is finally out & available! Get your copy today for only R250. It's more than a DVD, it's package of blessings. Congratulations @cliff.m You continue to amaze us with your strides of excellence, Sir💯 #afterdawnempire #newrelease
#cesazone1 #prayingnow #CESandton #thanksgiving #celebrating-her-still
THANK YOU LOVEWORLD PLUS CALL IN TO SEND YOUR BIRTHDAY WISHES LIVE ON 'DEDICATIONS'. 12:30PM - 1:30PM SMS - +2348166722359 CALL - +23418888330 #PDF15O7  #myPDFimpact #myPDFsong #PDF1507scripturechallenge
Happy Birthday Sir, A Man greatly beloved of our Man of God and Jesus. You are the Man of Jesus sir I love you dearly
Happy Birthday Ma Thank you for being such a blessing to the body of Christ. ❤❤❤❤
#Prayingnow #MonthOfThanksGiving. #iHaveMoved #CEWEUVZ4 #Munich #Germany
My king & my princess, exactly 5 yrs today, God sent both of you as a gift of trust to us. I join the host of heaven to celebrate both of u 2day, king Zion-Citadel and Princess Rhema- Christabel. Both of you are a blessing to ur generation. Full of God's wisdom. Dad & Mum luv u.