LoveWorld Networks: Happy Sunday to you I on KingsChat Web
Happy Sunday to you I trust your service was superlative and glorious Watch Your Loveworld rebroadcast today @ 4pm gmt+1 on all Loveworld Networks and other ministry platforms and on several social media Platforms Before the rebroadcast, Live broadcast and post broadcast👇 Watch out for News analysis from our channels as follows: LoveworldSat - 2pm - 4pm gmt+1 Loveworld Uk 3pm - 4pm gmt+1 & 10pm - 11pm gmt+1 Loveworld Plus - 3pm - 4pm gmt+1 Thank you and God bless you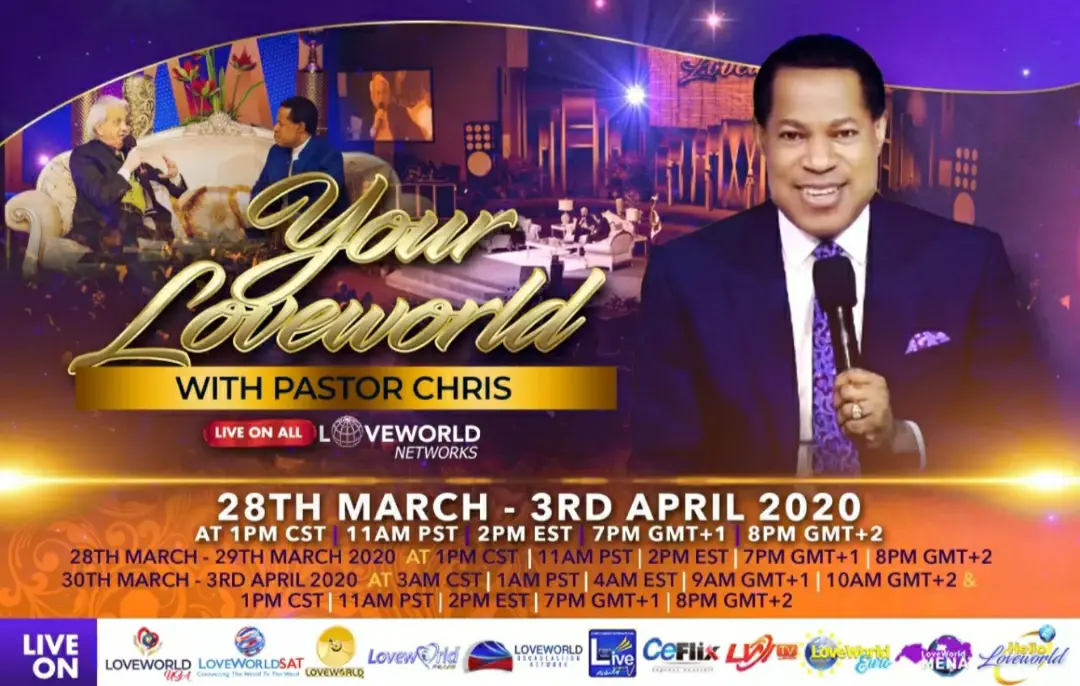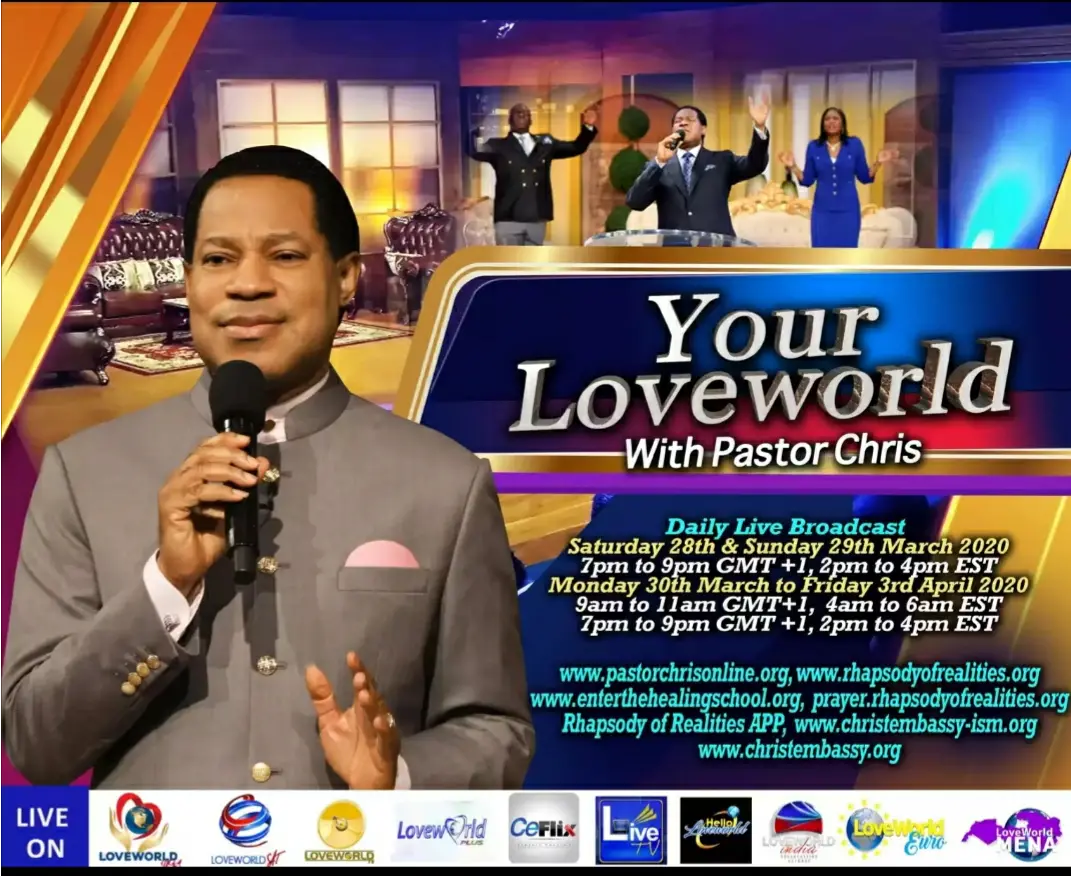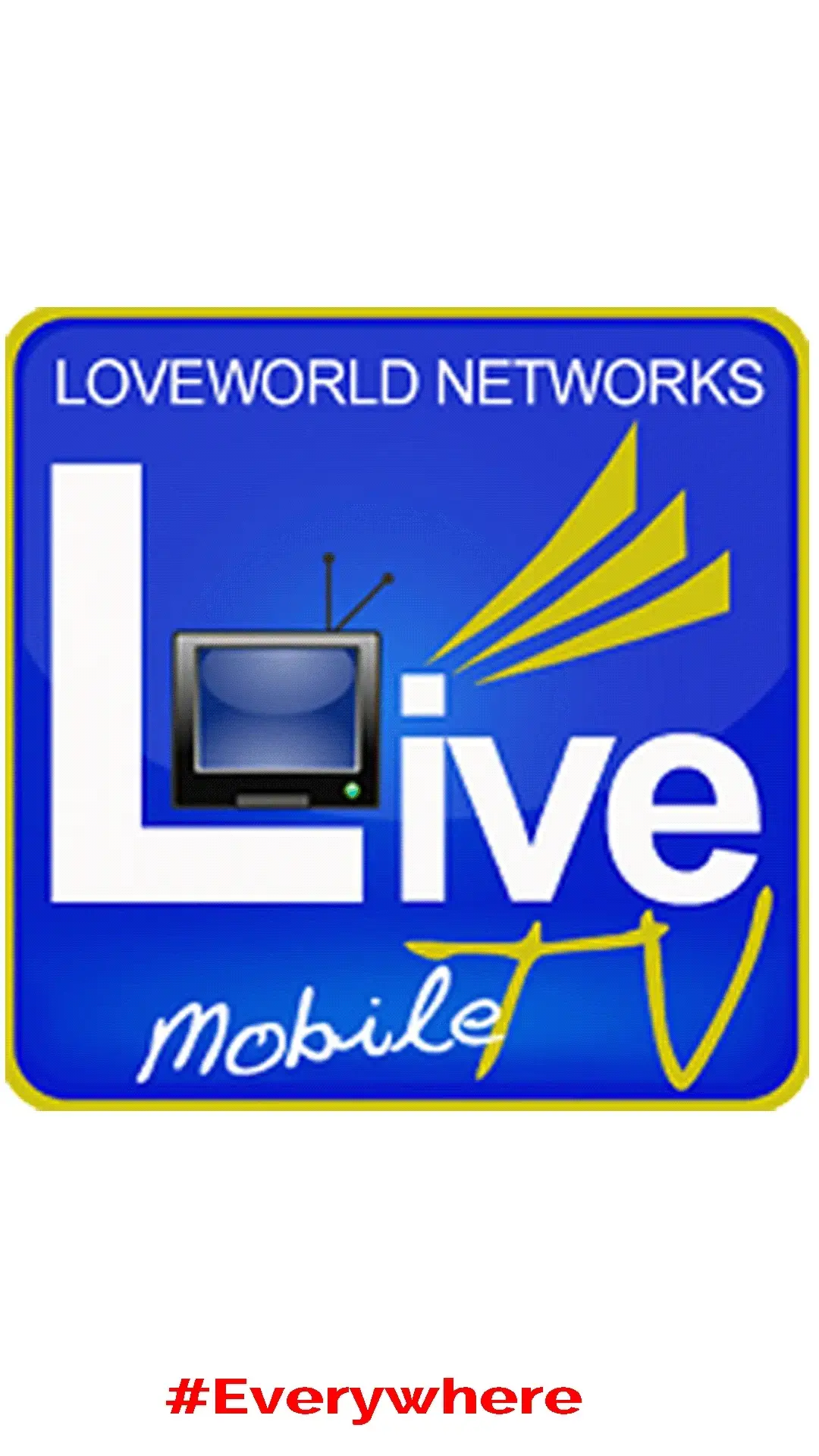 A special Man of God's Birthday is Loading !!! Hallelujah
Happening Now! Sunday Online Service with the Esteemed Zonal Director. Connect now! PLATFORMS FOR STREAMING: Church Site: bit.ly/accraonlineservice Youtube: https://youtu.be/3o3g3bt2QrM Facebook: www.facebook.com/ceaccraghanazone CE VChurch Platform: bit.ly/accraonline #CeAccraGhanaZone
My mind is renewed by the word of God and am able to know and live in His perfect will. Thank you Sir for another beautiful service.
Rhapsody Time, Blessing Time #blwukzoneb #churchwithoutwalls
#Healingtothenations #CEUKZone1 Medical Missions and the volunteer medical corps are changing lives. Watch as they share how they are making an impact in the community, even during this season. Be inspired by their testimonies of reaching out to those in need with the Foodbank Initiative. #UKZ1 #UKRegion2 #UKR2Z1 #Lovezone
#ukzone2SundayService #Northamptongroup #lwmiltonkeynes . Oh what a timely word! Doers of the WORD!
A glorious Sunday Service with my highly esteemed Zonal Pastor Tony sir. I'm in perfect peace for my mind is stayed on the truth of God's infallible Word Thank you daddy sir for this teaching. We've nourished & lifted. I'm a doer of God's Word. #UKZone2 #LWChelmsford #Essexgroup