Happy Birthday to a woman whose passion for God is so deep, Her love for the brethren so much, Her love for our Man of God and his vision so great, Her love for her family so wonderful and sweet. You are an epitome of grace and beauty. The entire nation of Tanzania, your family and the church salutes you.Thank you for all your support for the work. We love you dearly.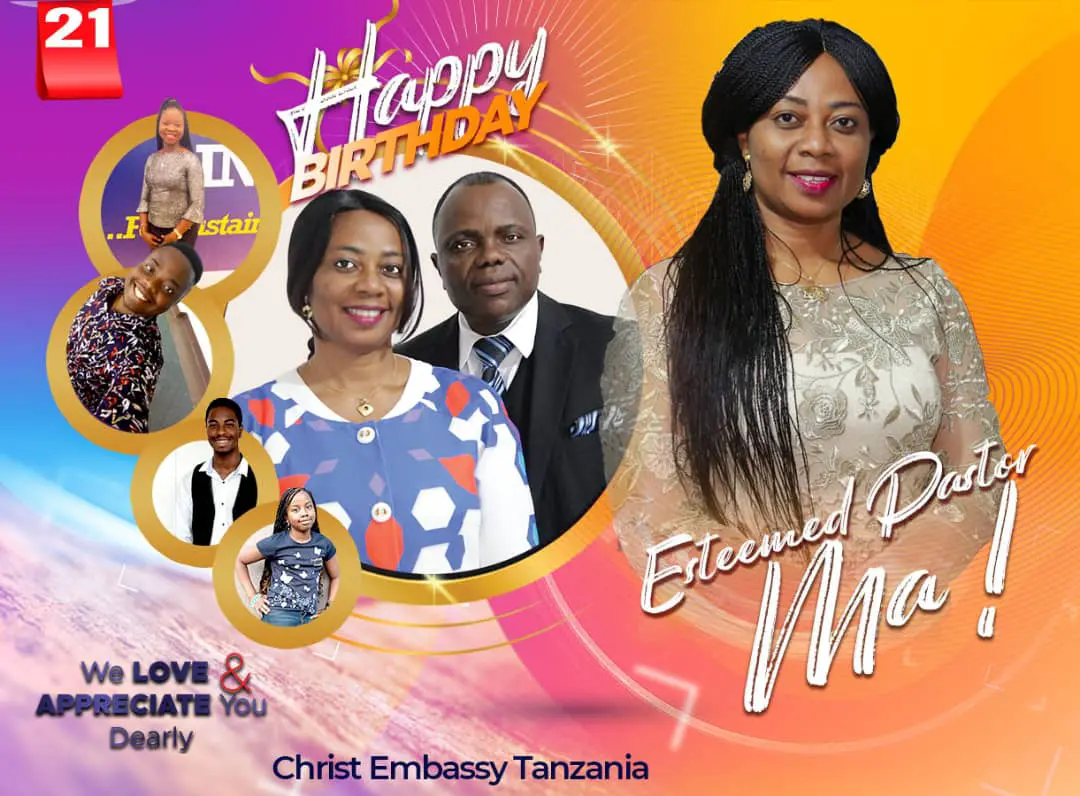 Let the Drums Roll... Let the harps sound!!!! Blow the trumpets and sound the Alarm!!!! Congratulations to the highly Esteemed Pastor Linda Okocha for emerging the number 6 global inner city missions Partner!!! Shout Glory!!!!! #Cephzone2 #ICM #IPPC2020 #IPPC
— Psalms 46:4 (KJV) #GoodMorningBeloved... No matter the situation, maintain your cool because you are helped on everyside,blast in the Holy Ghost and stir this river of joy and progress locked up within you!!! #TLTCC2020 #PastorJosephIce #JesusIsComingSoon
📩EVERYTHING IS SUBJECT TO CHRIST Read Your Rhapsody Today🤗 🗓️ Sat 21, 2020 Jesus gave us the authority to act in His stead, the power of attorney to use His Name. Therefore, our words have the same power. Everything in life is subject to you as they're subject to Him. 🔻Click to Download the Rhapsody App, Join the Influencers Network or to Sponsor: bit.ly/becomeaninfluence 🗣️ CONFESSION Everything in life is subject to me, because I have the authority of Christ; I'm one with Him. The world and circumstances are under my dominion; I reign and rule in His Name. Amen. #rhapsody #pastorchris #prayingnow #BemorewithRoRv3
Happy birthday pastor sir I love you dearly sir #pa2111 #hbdpastorandy #celebratingourfather #cedurbangroup #cesazone2
Happy happy birthday pastor sir #pa2111 #hbdpastorandy #celebratingourfather #cedurbangroup #cesazone2
Happy Birthday to the love of my life . You radiate God's glory and beauty to all around you. Thank you for your commitment to your family and the work. You let love glow through you always and We love an appreciate you deeply. Much love dear. For and on behalf of the family.
Today we celebrate an amazing father and leader. Happy birthday Pastor Sir,we love you so dearly Sir. #PDA2111 #BLWSAZONEB