CE Lagos Zone 2: Prophecy by the Highly Esteemed on KingsChat Web
Prophecy by the Highly Esteemed Evang. ( Dr) Eddy Owase Our spirits has been inspired, inspired to see the future of the Church. Our spirits are lifted to see results. We see the future, Behold! the church has risen, the church is standing, the church is operating in the realm of endless possibilities, The church is advancing from the realm of perpetual victories. Thank you Jesus! Yes, it is a call to operate and walk with God at a higher level , for the earth be filled with the knowledge of the glory of God.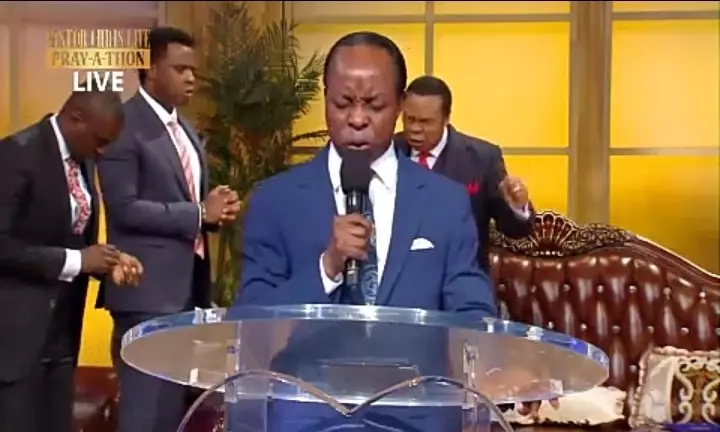 We have moved!!!!! Glory to God!! Moved from where we should to be to another level!! Yes we give thanks to God! Hallelluyah!!! #prayingwithPastorChrisLive #pclpayerthon2019 #prayingnow #ceavz #cebwarigroup #cedutsemakaranta #testimoniesabound
#PrayingwithPastorChris #PrayingNow #France #Britanny #Rennes #cefrance #WEUZ2 #WEUREGION
#Prayingnow #CECHAD #Ndjamena You are so right Pastor.
#PCLPRAYATHON2019 #PRETORIA #CESAZONE2 WE'RE IN THE KINGDOM OF GOD WHERE ALL THINGS ARE POSSIBLE
#Prayingnow #Prayingwithpastorchris #Carlow #Ireland #Ukzone1
#prayingnow #prayingwithpastorchris #pclprayathon #Nigeria #Benincity #cebeninzone1 #cegiwaamu
#Prayerthon Live! #cebayelsa #cc2 #tlb #nssr #thelandofgrace
#wehavemoved #greaterlevelofgrace
GOD RUNS THIS WORLD THROUGH US! Are you still there?💃💃💃💃💃 Click here to connect connecthttp://cetunes.org/channel/lwrbeninNG
My desire create in the spirit #prayingwithpastorchris #PCLprayathon2019 #prayingnow #AMCAbuja #YLW #yourloveworld