Perfect_In_Christ😇🙏🏾: A Father Mentor Devoted and on KingsChat Web
A Father Mentor Devoted and wise Pastor. Thank you for always inundating us with the undiluted word. Happy Birthday Pastor Osondu May God grant you abundant grace for the next milestone and replenish bountifully all the resources you've sacrificed for His kingdom's cause #UKzone1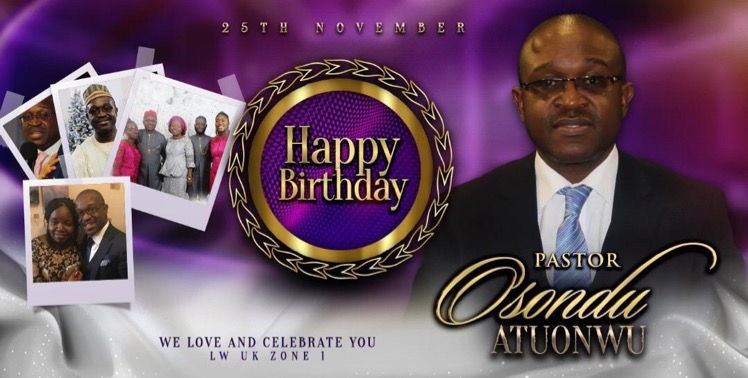 CELEBRATING A PARAGON OF EXCELLENCE!!! Happy Birthday Highly Esteemed Pastor Joe Agbaje. Thank you for your unwavering commitment to the TV ministry of our Man of God, Pastor Chris. You are a great blessing to us sir. We love you dearly sir #LTMNetworks
IPPC IN YOUR ZONE - LOVEWORLD UK ZONE 4 Celebrating Champions!!!! It's our set time to be refreshed and inspired by the word, through the diverse plenary and super sessions, strategically designed for all our partners. We will also be celebrating and rejoicing with all our dynamic and passionate partners, who have done exceptionally well this year in their commitment to financing the work of the ministry. God is not unrighteous to forget your labour of love!
There is an invocation of Power in me to make Good.Anything that connects with me is an item of blessing and has the ability to attract more.I am connected with the Divine. #ProjectMessageADay #my2020infocus #CE BUEA YOUTH CHURCH #EWCAZ4
Happy birthday dear Pastor Joe Agbaje. You are very special to LW nation and the body of Christ. Continue to glide victoriously in ministry. Congratulations!!!
Excited about the Blue Elite IPPC Refresher Program Starting Today 'Are you ready? #StartingEarly
RHAPSODY ALIVE! November 25th 2019. bit.ly/newrorapp  THE CHAMPION OF PEACE Read On The App: bit.ly/downloadrhapsodyapp  #BemorewithRoRv3 #rhapsody www.rhapsodyofrealities.org
Gearing up with so much excitement and enthusiasm.. #enec #ROPC2019
CE Slough Super Sunday in pictures #cesloughsupersunday #dspukzone3