CE Port Elizabeth: A FEW MORE HOURS TO on KingsChat Web
A FEW MORE HOURS TO GO!! Count up to the grand finale of 7 Days Prayer & Fasting with Pastor Chris and Pastor Benny @8pm tonight Register now on: https://prayer.rhapsodyofrealities.org/saz1 https://enterthehealingschool.org/globalprayer/register.php?r=Christembassysouthernafricazone1 Watch live on all Loveworld Networks www.loveworldsat.org/live-tv DON'T MISS IT #GDOPSAZ1 #CESAZONE1 #CEPEGROUP #7DAYSOFPRAYER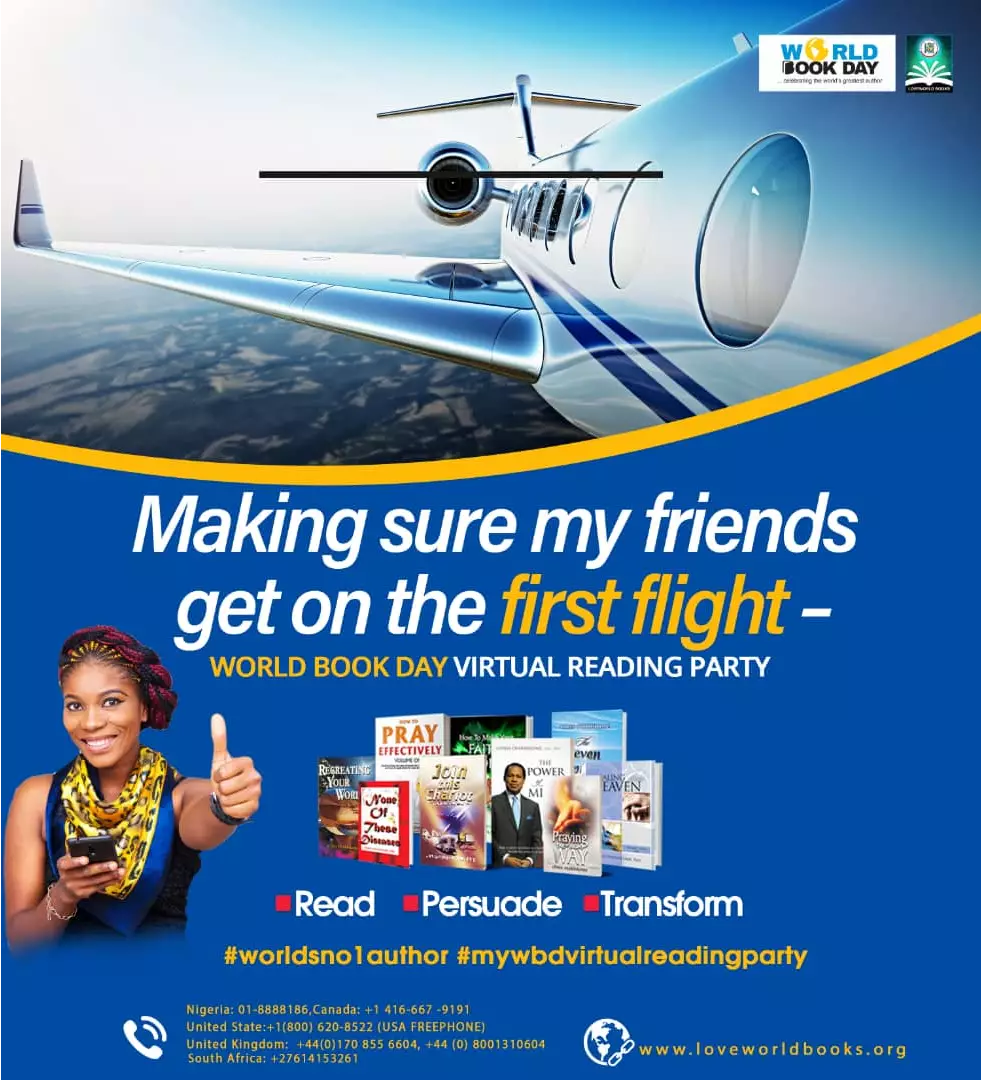 🎊🎉HAPPY BIRTHDAY TO MY GRACACIOUS AND KIND MOM😊💃💃 I celebrate you with dancing💃 and singing🎶 I love you Ma❤💞❤ #sazone2 #cekemptonpark
Mood as we prepare for the Grand Finale of #sevendaysofprayer with Pastor Chris and Pastor Benny Hinn. The past sessions have been inspiring and we imbibed so much of God's word Be sure to participate in this final session on all Loveworld Networks. #BLWSAZoneC #YourLoveworld
Spare a thought for the vulnerable Children #icmglobalfooddrive
Dear Pastor Daba. Wishing you a blissful day, full of joy and an added measure of happiness on this occasion of your birthday. Thank you for making an impact with the Gospel all over the world, and inspiring many to do the same. Happy, happy birthday, and we love you dearly!
We are ready for the miraculous 👉🏽 http://celz1.org/gfmnreg #CELZ1GFMN2020 #GFMN2020 #CELZ1ROCKS #CEENVIRONS2 #Ceokeira1
Dear pastor Becky of the most High: Happy birthday to you! You are a burning and shining light & you continually make progress & move forward in all you do. I love & appreciate & celebrate you today.
Happiest birthday to you ma🎉💐. Thank you for being the blessing that you are☀️♥️ #cekemptonpark #sazone2 #lwteensministry
Happy Birthday to perfect Pastor Becky🎂🥳🥰 Thank you for being so special and helpful and kind. Enjoy your new level. Much ❤❤