IT'S DAY 23 OF #WORDFEST2 AND 1 DAY TO WORDFEST EXTRAVAGANZA, A 24-HOUR CELEBRATION OF THE WORD FROM FRIDAY 30TH OCTOBER, 6:00PM TO SATURDAY 31ST OCTOBER, 6:00PM! TODAY'S MESSAGE IS TITLED 'EVERY TREE A FOREST' 🌳🌳🌳🌳🌳🌳 Learn from this teaching by Pastor Chris how to bring forth trees of righteousness from the nations of the earth. 👉 Watch this message for free on PCDL TV using this link http://pcdl.link/wordfest2/cephzone3. 👉Create your avatar for today with this link: https://pastorchrisdigitallibrary.org/wordfest2/avatar.php. 👉Post your avatar and nuggets of the message on your KingsChat timeline, to inspire others to take today's study, using these hashtags:  #WORDFEST, #WORDFEST2, #WORDATWORK, #CEPHZONE3 👉 Register at http://pcdl.link/wordfest2/cephzone3 to host your Wordfest Extravaganza Outreach Invite everyone to participate. God bless you!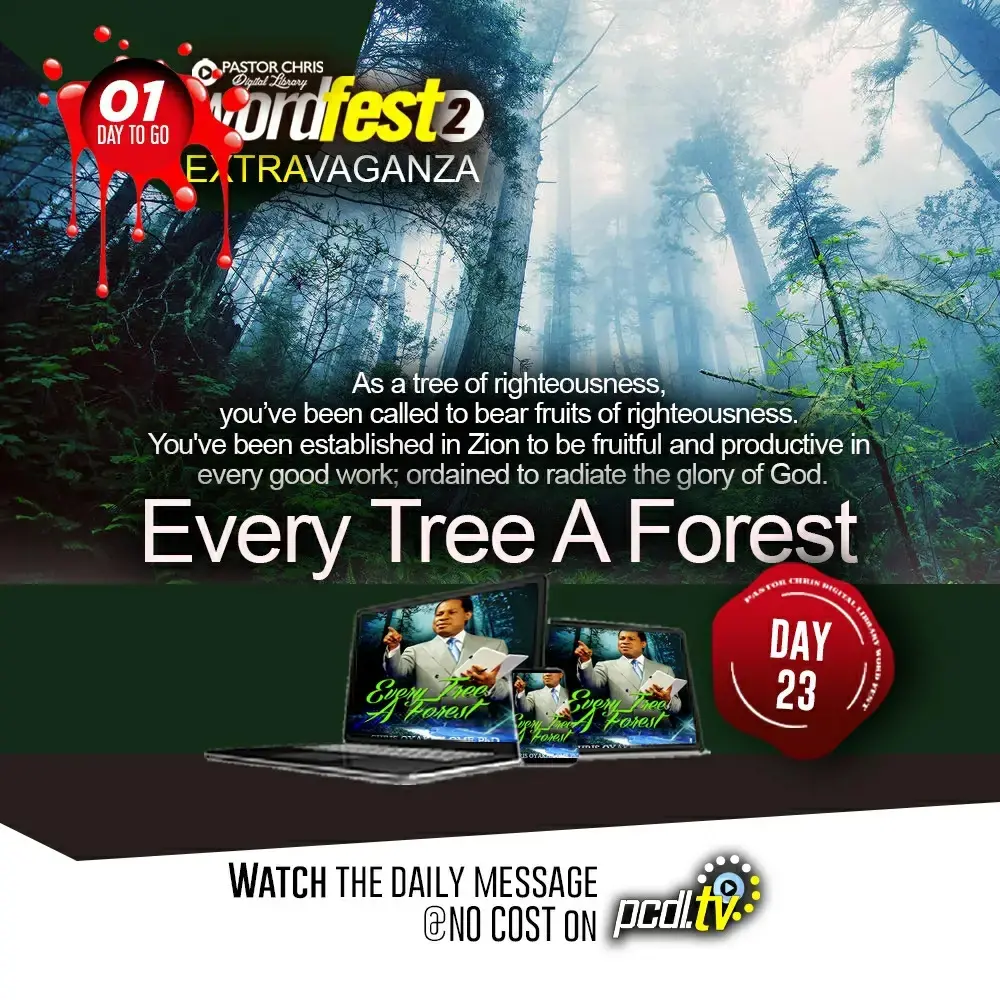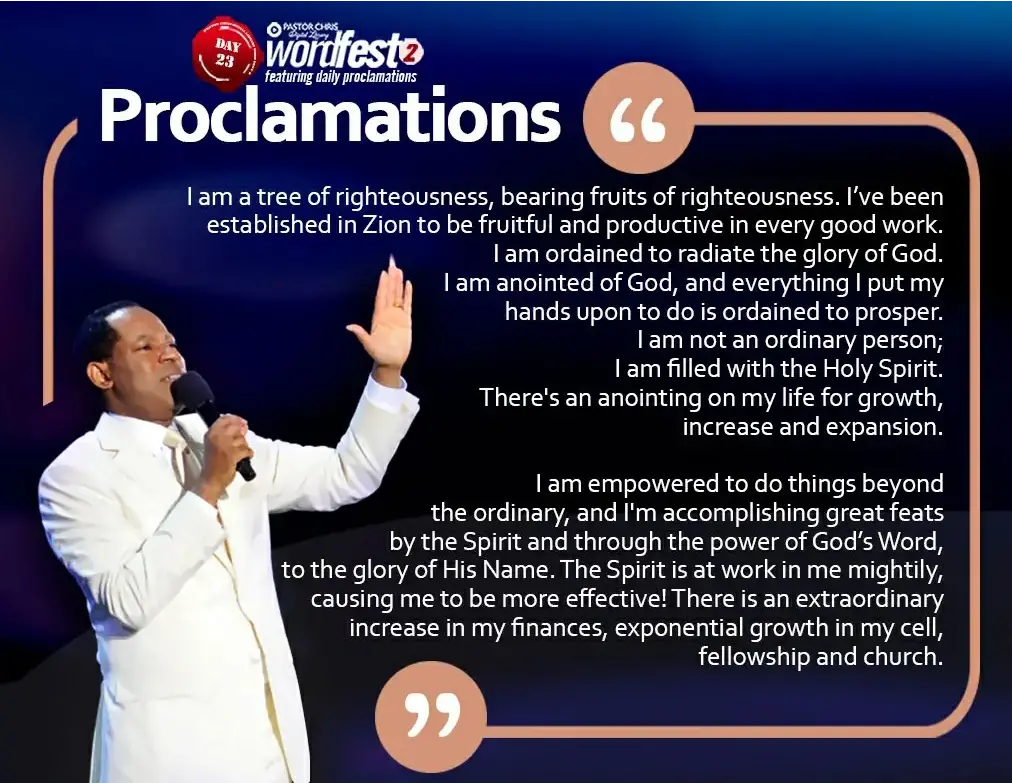 A Life Transforming Experience Assured💯 And Confirmed💯 @ WordFest2 Extravaganza as Our Esteemed Pastors will be ministering live on pcdl.tv and on other social media platforms You don't want to miss this💥💥💥💥 #wordfestextravaganza #wordfest2 #wordatwork
Thursday Oct 29 - 💥You Have The Unction!💥💫Rhapsody of Realities for Early Readers.💫 Share! Share!! Share!!!👭👫
Happy birthday pastor ma, #ExceptionallyPerfect #CEAwoyaya #ZionWomen #CELZ5.