BLW UKZONE2: CELEBRATING OUR GOLD SPONSOR Thank on KingsChat Web
CELEBRATING OUR GOLD SPONSOR Thank you for your Gold Sponsorship of the "Project 1 Million Copies" Rhapsody of Realities Challenge and for giving the Messenger Angel wings to fly into every man's world. God bless you #thankyourhapsodypartners #ukzone2 #Rhapsodyofrealities Kindly follow our superuser page @ukzone2 for ministry updates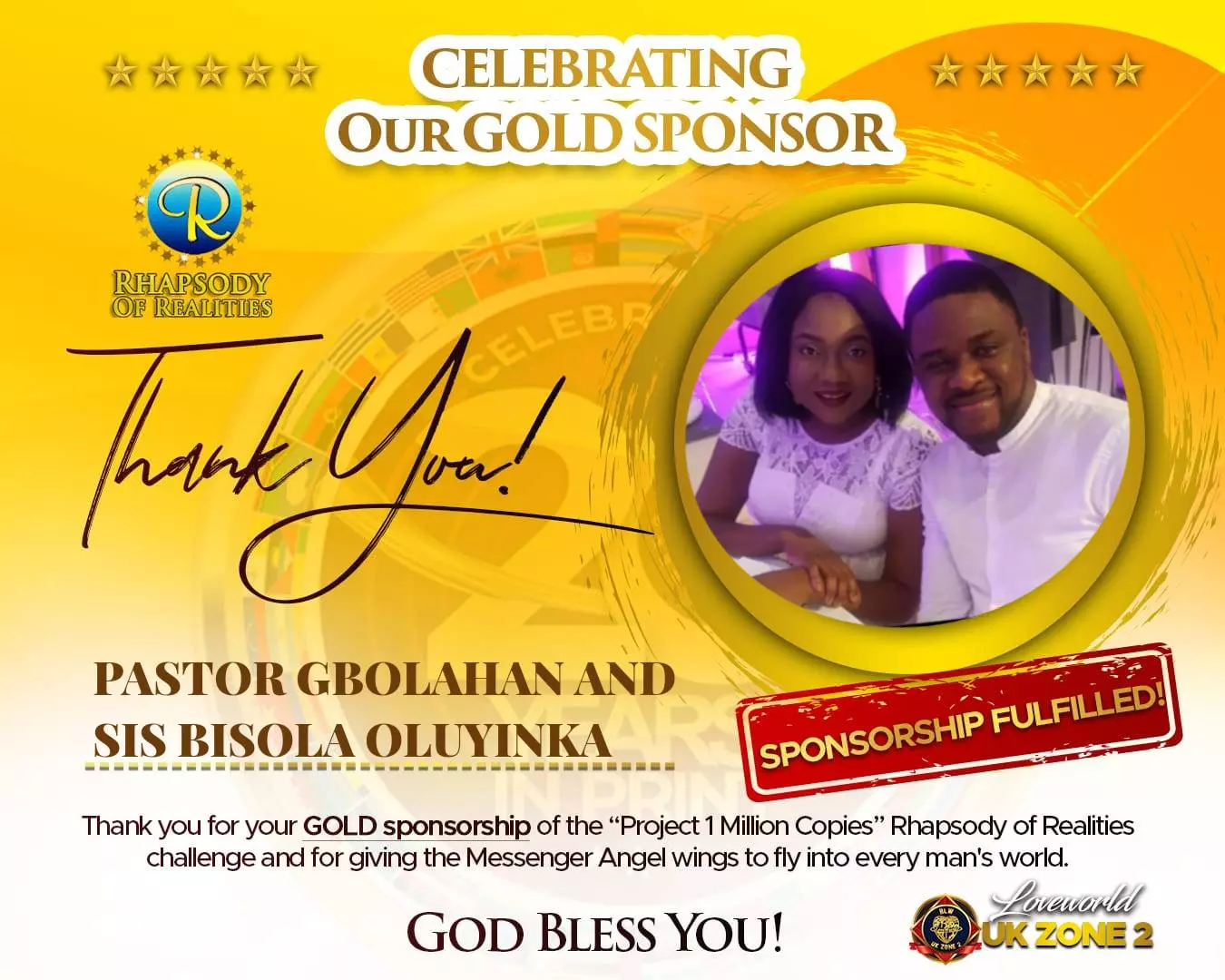 CELEBRATING OUR GOLD SPONSOR Thank you for your Gold Sponsorship of the "Project 1 Million Copies" Rhapsody of Realities Challenge and for giving the Messenger Angel wings to fly into every man's world. God bless you #thankyourhapsodypartners #ukzone2 #Rhapsodyofrealities Kindly follow our superuser page @ukzone2 for ministry updates
Happy Birthday Bro. Dov. Your life is set on the path of ever increasing glory, We love you dearly. #cecanada #ceottawa #katalamabano
Check out my inspiring post on Yookos!
⏰4 DAYS TO GO - YOUR LOVEWORLD SPECIALS WITH PASTOR CHRIS AND PASTOR BENNY HINN🙌🏾🙌🏾 Get set to receive that word from God that will change your life forever as you Join Pastor Chris and Pastor Benny Hinn from: 🗓Monday 25th to Sunday 31st January 2021 for Your Loveworld Specials. Tell everyone you know, and get them to attend the program. #ylw #Pastorchrislive #prayingnow #CELZ4
Happy wedding Anniversary to my loving Dad and Mum, Your impact in my Life,family and Ministry has beautified me. So grateful for your Love sir/ma.