CELVZ: WE CELEBRATE OUR HIGHLY ESTEEMED on KingsChat Web
WE CELEBRATE OUR HIGHLY ESTEEMED ZONAL DIRECTOR, PASTOR YEMISI KUDEHINBU A Champion Is The One Who Wins For Others ~ Pastor Chris As One Man! You've Raised Us Visionary Partners Singleness of Purpose; The Mandate The Unknown Man Emerges Sent From God, The Good Watchman Proclaims The Counsel of the Lord Travails For Souls, Reproves For Love Champions We're, Like Our Watchman HAPPY BIRTHDAY PASTOR MA, WE LOVE YOU! #CELVZ #pykFACEofPerfection #PYK125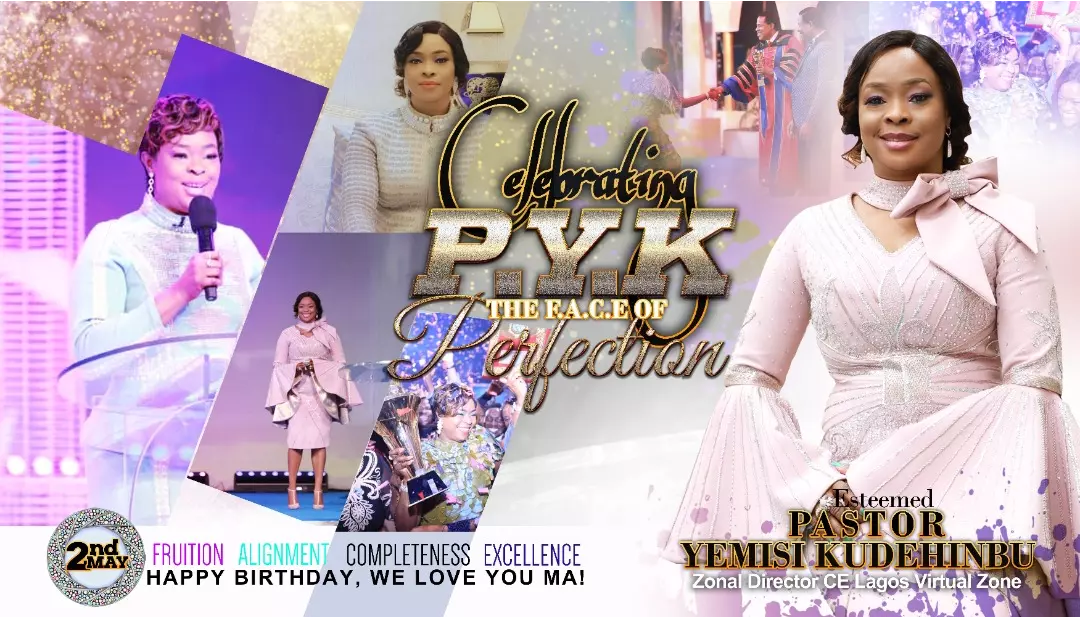 Happy Birthday To The Bestest. Grace Personified. My Super Amazing Kind Sagacious Humble Wealthy Extremely Wonderful Mama & ZD. I Love You So Much Ma'am. Thank You For You Do & Always Pushing Us To Be The Best & The Grace Of As One Man💕💕💋🙌🏽 #CELVZ #pykFACEofPerfection #PYK125
This is one of such beautiful times as always to Express my LOVE for U Ma. U re so beautiful & so pure inside out. Ur Love for people generally is so LIQUID. Happy beautiful birthday to U ma. I Celebrate Christ in you.Tnk U Ma for giving ur all to CHRIST. I 💕💕 U so much ma !!.
#CELVZ #pykFACEofPerfection #PYK125
Happy Birthday Esteemed Pastor Ma, Its your birthday and i Celebrate you lavishly. #PYKFaceofPerfection
Nobody loves you like God does, he gives you only the best, with him nothing is too good for you not even our Lord Jesus.
We preach what we practice!!!💜💜💜 #servinggoals #cesapele #Where god lives #nssz1