Elvis Eromosele: Updated his profile photo on KingsChat Web
Updated his profile photo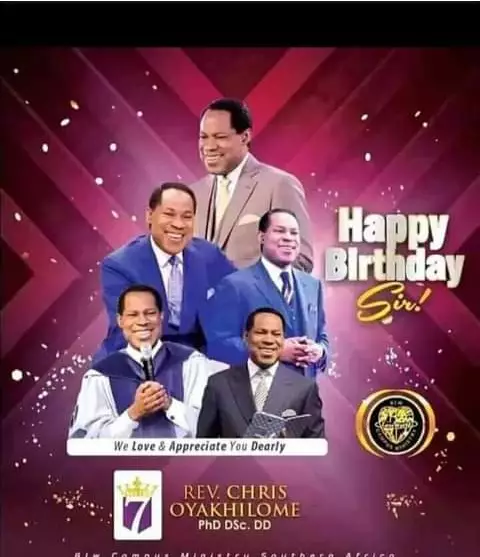 George Pablo
commented:
Trade Anywhere in the World: All trading is done online. Thus you can trade from any laptop or smart phone as long as you have an internet connection. There is no centralized trading exchange and all trades are carried out electronically and likely commission free, The more stock value increases, the more your profits will increase. Also, you can withdraw your capital whenever you want! I will show you how to earn extra income independent.you can earn every weekly, I will guide you through your trading and give you the best chance for a possible successful outcome it's step by step message let get started.
Dearest and highly esteemed Pastor Sir,I honour and celebrate you from my heart,thank you Sir,for so many things, you gave me a sense of direction and inspired my courage,thank you sir for building me up on God's word, Happy birthday dad.I love you #Dec7th #PastorChris #SuperDad
HAPPY BIRTHDAY MY PASTOR!! WE ARE IN THE FIRST FLIGH I already packed my bag. SOULS!!
HAPPY BIRTHDAY TO MY FATHER AND MAN OF GOD-REV.DR CHRIS OYAKHILOME !...THANK YOU FOR CHANGING MY LIFE!! #RevChris #Offer7 #Dec7 #CelebratingADispensation
Praying now for our Father #HappybirthdayPastorChris
💥💥💥 Hallelujah to the most high God...We join the host of God's children all over the world to celebrate an epitome of divine grace. Happy birthday Pastor Chris Sir, thank you for sharing the deep truths of God's word with us, thank you for equipping the body of Christ all over the world to stand boldly for the truth of God's word. Sir of your influence and greatness there shall be no end. Enjoy this new year filled with ever increasing grace. We love you Sir. 💥💥💥 #Texaszone1
Happy birthday my prophet, mentor & life Coach. Thank you Your Excellency for the many years of impartation, inspiration & upbringing.May the gracious Lord always keep & embolden you even more as you continue to guide the church through insightful teachings. I love you Sir
Happy birthday to my dearly beloved Father and life coach. Keep flourishing on everyside and winning everyday. Thank you for your love PastorSir. I love you dearly Sir. Congratulations Pastor Sir.
CELEBRATING A LIFE COACH Pastor took me from timidity to boldness, from fear to courage, from average to outstanding, my mind set, life, state and estate are totally transformed. Thank you pastor sir, for all your investment in my life. I love you Sir. #offer7 #CPHZone2 #Town1