#HornOfAfrica: Happy Birthday to a burning on KingsChat Web
Happy Birthday to a burning and shining light! Dearly beloved Dr Brook, we give thanks to the Lord always upon every remembance of you. Thank you for your fellowship with us in the gospel, and your inspiring commitment to the vision of our ministry. The Lord has opened new doors for you, and your life is from glory to glory! We love and celebrate you today and always!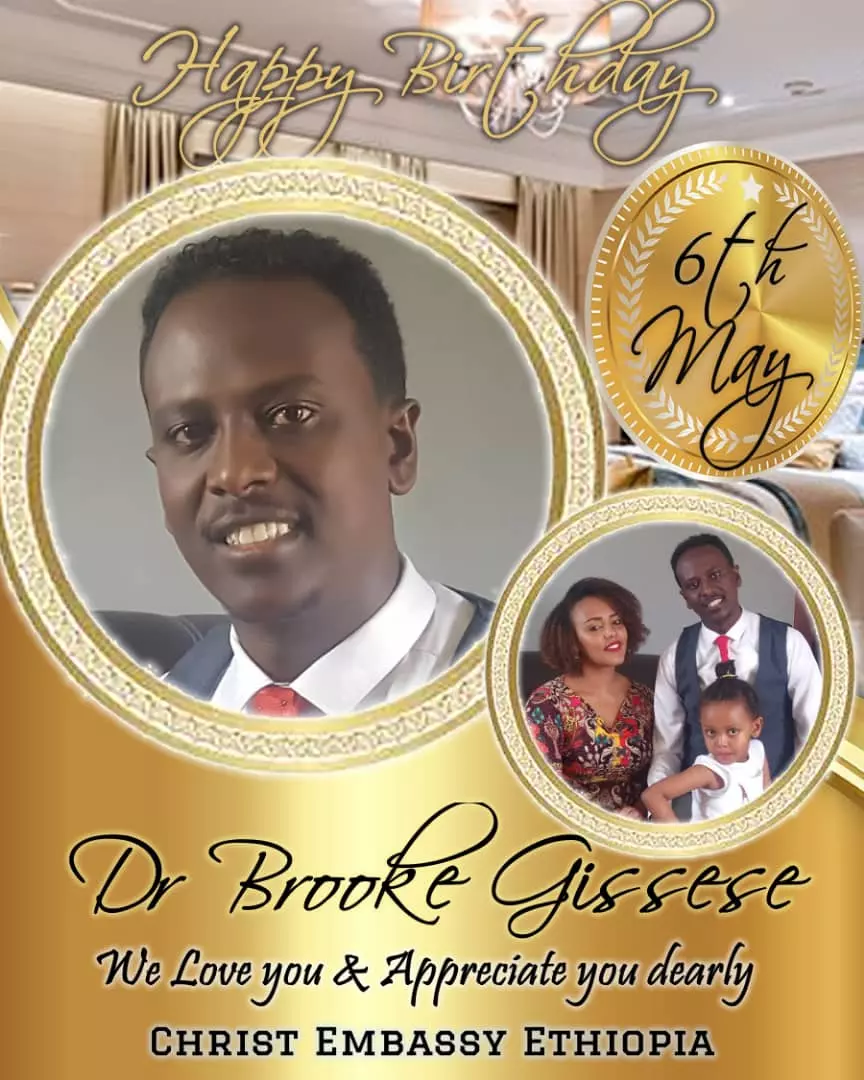 lensa Genbaw
commented:
Happy Happy ....Perfection birthday to you Doc. you are blessed in your coming in and going out ,Glorious things are spoken of you always. thank you for your inspirational fellowship and your liquid love. Thank you for your passionate to the work of God. Keep burning!! Love you❤🎂🎉🎶🎵👏
Besufekad Haile
commented:
HBD, dear Dr. Brook! Many more years of shining,
https://ethsch.org/1kU #iSpreadFaith #healingtothenations #cesazone5
Happy Anniversary Love! Thank you for encouraging me to be who God has called me to be. Thank you for always making us(Eleanor n&I)comfortable . The Lord will open more doors of opportunity for you, and you will finance the gospel which is your passion. IN JESUS NAME!
Happy birthday Ma, I love u so much Ma.#cephzone3#
Your impact resonates all around the world because of your marvelous and inspiring personnality. HAPPY BIRTHDAY MA THANK YOU FOR YOUR LOVE WE LOVE YOU DEARLY EWCAZ4 HAVEN E7
https://ethsch.org/1kU #iSpreadFaith #healingtothenations #cesazone5
https://ethsch.org/1kU #iSpreadFaith #healingtothenations #cesazone5