Affirmation Train: #TALKINGSESSION 18TH SEPTEMBER. KINDLY SAY on KingsChat Web
#TALKINGSESSION 18TH SEPTEMBER. KINDLY SAY THESE WORDS OUT LOUD. Dear Father, thank You for awakening in me the consciousness of my spirituality through the Word. My attention is set on things above—not on earthly, carnal, mundane, or transient things. I walk in victory, power and the dominion of the Spirit, because I am spiritually minded, with my unalloyed attention on the true light of the Word. I am one with the Father; therefore, I refuse to be governed, controlled or ruled by the physical senses; rather, I see, think, talk and live by faith, and respond to issues and situations through the Word. I live in the Word and walk in the full consciousness of the spiritual Kingdom to which I belong, enjoying the full provisions of the Gospel, in Jesus' Name. Amen. • Keep saying it, publish it everywhere; noise it abroad! In Christ, we've got something to shout about. Let's flood the airwaves, internet and print media with the reality of Christ. Speak in other tongues now. ~ Pastor Chris Oyakhilome. #affirmationtrain #liftchallenge #leadership #empowerment #talkingsession #higherlife #peace #revelation #gospel #newcreation #supernatural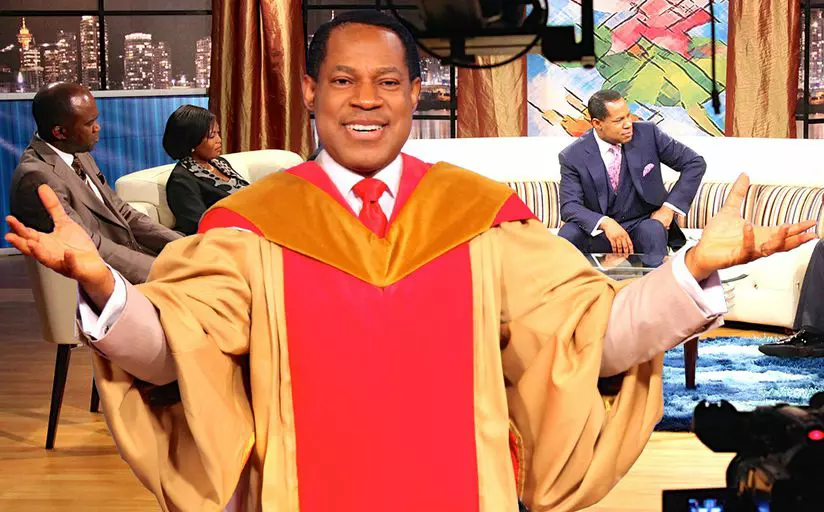 Pastor reminds us today that we must not allow our state to influence our status. Rather we must USE our STATUS TO INFLUENCE our STATE. PROCLAIMING the TRUTH from the Spirit WITHOUT CEASING, until results are manifested. Glory to God. #theliftchallenge
Happy birthday dear beloved Highly Esteemed Rev Ken Oyakhilome Sir!!! I love you now and always Sir.
Celebrating Faith, Celebrating boldness, Celebrating strength, Celebrating a Man of Truth. Am celebrating Rev Ken Sir. Happy Birthday Rev Sir. #CEKabwata #CEZambia #SAZONE3 #RevKen918
We don't focus our attention on what is seen but on what is unseen. For what is seen is temporary, but the unseen realm is eternal. 2 Corinthians 4:18 TPT #month of lifting
#TALKINGSESSION 18TH SEPTEMBER. KINDLY SAY THESE WORDS OUT LOUD. Dear Father, thank You for awakening in me the consciousness of my spirituality through the Word. My attention is set on things above—not on earthly, carnal, mundane, or transient things. I walk in victory, power and the dominion of the Spirit, because I am spiritually minded, with my unalloyed attention on the true light of the Word. I am one with the Father; therefore, I refuse to be governed, controlled or ruled by the physical senses; rather, I see, think, talk and live by faith, and respond to issues and situations through the Word. I live in the Word and walk in the full consciousness of the spiritual Kingdom to which I belong, enjoying the full provisions of the Gospel, in Jesus' Name. Amen. • Keep saying it, publish it everywhere; noise it abroad! In Christ, we've got something to shout about. Let's flood the airwaves, internet and print media with the reality of Christ. Speak in other tongues now. ~ Pastor Chris Oyakhilome. #affirmationtrain #liftchallenge #leadership #empowerment #talkingsession #higherlife #peace #revelation #gospel #newcreation #supernatural
The brampton city Fire Service Celebrating the highly Esteemed Rev of Love.Our Precious Daddy.We Love You Sir .Happy birthday Sir.We celebrate You today and always #revken918 #cebramptoneast #cecanada
A big surprise indeed. Happy Birthday Reverend Ken Sir, We love you and appreciate you.