Celebrating our March celebrants in Christ Embassy Central Church 1a. The Lord remain kind and gracious to you, increase you on all sides and amplify your voice. Enjoy a productive and victorious year ahead. Happy birthday 🎂 🥳 💓 . #CEMCABUJA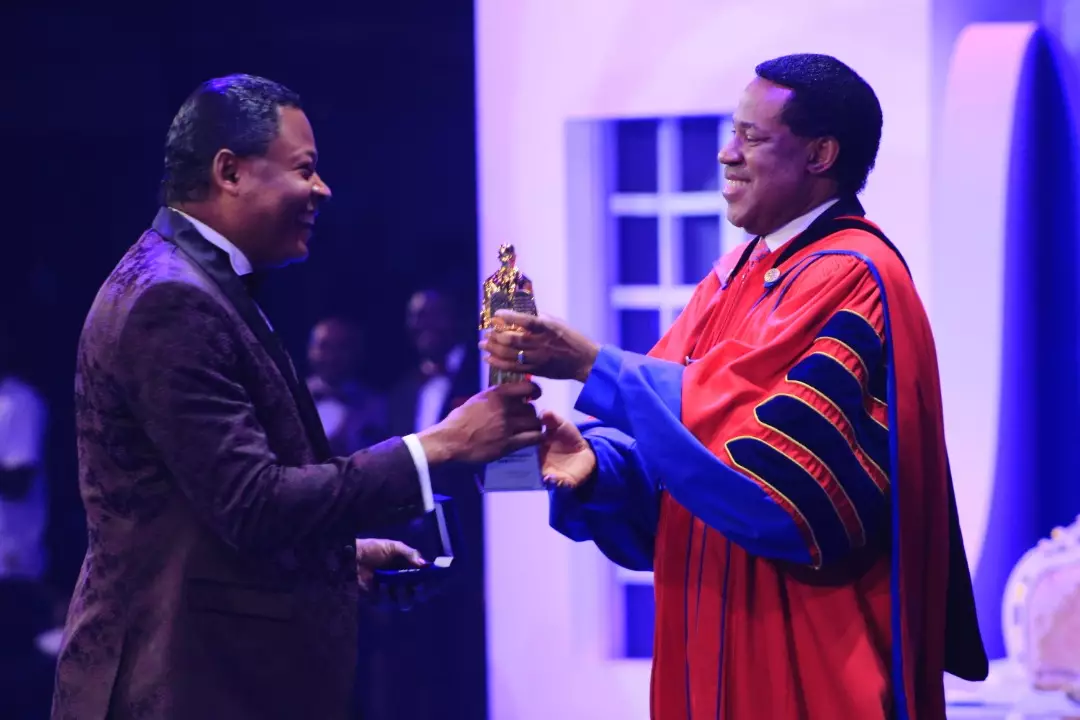 Nonye
commented:
Happy birthday to our March Celebrants. Higher and Higher you go and the Lord cause you to move forward, wax stronger and become very great. Amen.
Pst.Prince
commented:
Thank you so much Highly Esteemed Most Reverend Sir.
It's the Special Easter Global Service with our dear man of God- Pastor Chris 💃💃 Join us on LoveWorld Asia as we celebrate by 4pm, GMT+1 Tell everyone you know! Click on the link to Participate👇 http://www.cloveworld.org/tv?id=5a098fdb0c4105wjug1qiet7v #LWAsia #Urdu #Hindi
Awesome Easter Service with the MoG Esteemed Pastor Armstrong Amorro, GP LWA Group CEPHZONE2 #cephzone2
⏰It's TWO hours to the Global Communion Service with Pastor Chris. Tune in all our Loveworld networks, LIVE TV APP, CEFLIX and all approved Loveworld social media  platforms by 6pm(KENYA TIME)to participate live . Don't miss this unforgettable time with the Holy Spirit !!!! #yearofpreparation #cekenyazone
╰☆☆𝔸𝕍𝔸𝕃𝔸ℕℂℍ𝔼 𝕆𝔽 𝕊𝕆𝕌𝕃𝕊☆☆╮ 👉CE LVZ Children's Church "Let the children come Crusade" Easter Outreach held in three 2 different Catchments. With over 353 🖐️children reached and 271🖐️ gave Their lives to christ. G̥L̥O̥R̥Y̥Y̥Y̥Y̥Y̥Y̥Y̥Y̥Y̥Y̥Y̥Y̥💥💥💥 H̥ḀL̥L̥E̥L̥U̥J̥ḀḀḀḀ👏👏👏👏 Enjoy the moment 😉 #loveworldchildrensministry #childrenschurchrocks
@Celvz easter service with PYK was awesome. He is risen!!!
Celebrating Sis Diogo Ejezie. Happy birthday to you (April 2). Your light shines ever brightly. We love you dearly!
Soul wining, God No 1 job in our lives. There's no stopping us
SOMETHING TO SHOUT ABOUT! 🗣🗣🗣🗣 Christ Embassy Lagos Zone 2 is organizing Gospel Outreaches in 60 inner-city locations 📢📣📢📣📢📣📢 It's a new dawn of SALVATION, PROSPERITY, BLESSINGS, and CHANGE for indigent children and families living in these targeted inner-cities. Glory to God!! 💃💃💃💃 Be a Part of It! Click ➡ http://icm.ngo/go2inc #Go2Inc#EndChildPovertyNow #EveryChildisYourChild #celagoszone2