Kinging With Pastor Uyi: 𝗞𝗜𝗡𝗚𝗜𝗡𝗚 MINDSET bit.ly/WithRhapsody "Don on KingsChat Web
𝗞𝗜𝗡𝗚𝗜𝗡𝗚 MINDSET bit.ly/WithRhapsody "Don't focus on the problem. Fix your gaze on Jesus, the author and finisher of your faith." -Pastor Chris IN TODAY'S RHAPSODY of Jan 22nd, the Man of God, Pastor Chris, reiterates that you should celebrate when the squeeze is on. WE READ: Why should a Christian read the scriptures, like our theme verse above and still gripe and moan about challenges? It makes no difference the pressure you face from the adversary; refuse to give in. Never be flustered by circumstances or threats. Christ lives in you and He's the greater One. Therefore, when you face crises, declare, "Greater is He that's in me than all the adversities and adversaries that could ever come against me!" Whatever you may be going through today is a light affliction; it came "to pass." So refuse to allow anything steal your joy. Even our transient troubles produce for us a far more exceeding and eternal weight of glory. The Word says so; hence, it's the only outcome to expect. That's why you must rejoice in the face of adversity. James 1:2 (TPT) says, "…when it seems as though you are facing nothing but difficulties see it as an invaluable opportunity to experience the greatest joy that you can!" Celebrate and rejoice in the Lord when the squeeze is on. Don't focus on the problem. Fix your gaze on Jesus, the author and finisher of your faith. In Him you triumph ALWAYS, and in every situation. Glory to God! Glory to God forevermore. Do more with rhapsody bit.ly/WithRhapsody #KINGINGᴡɪᴛʜPᴀsᴛᴏʀUʏɪ 𝗙𝗢𝗟𝗟𝗢𝗪 𝗧𝗛𝗜𝗦 𝗦𝗨𝗣𝗘𝗥𝗨𝗦𝗘𝗥 𝗔𝗖𝗖𝗢𝗨𝗡𝗧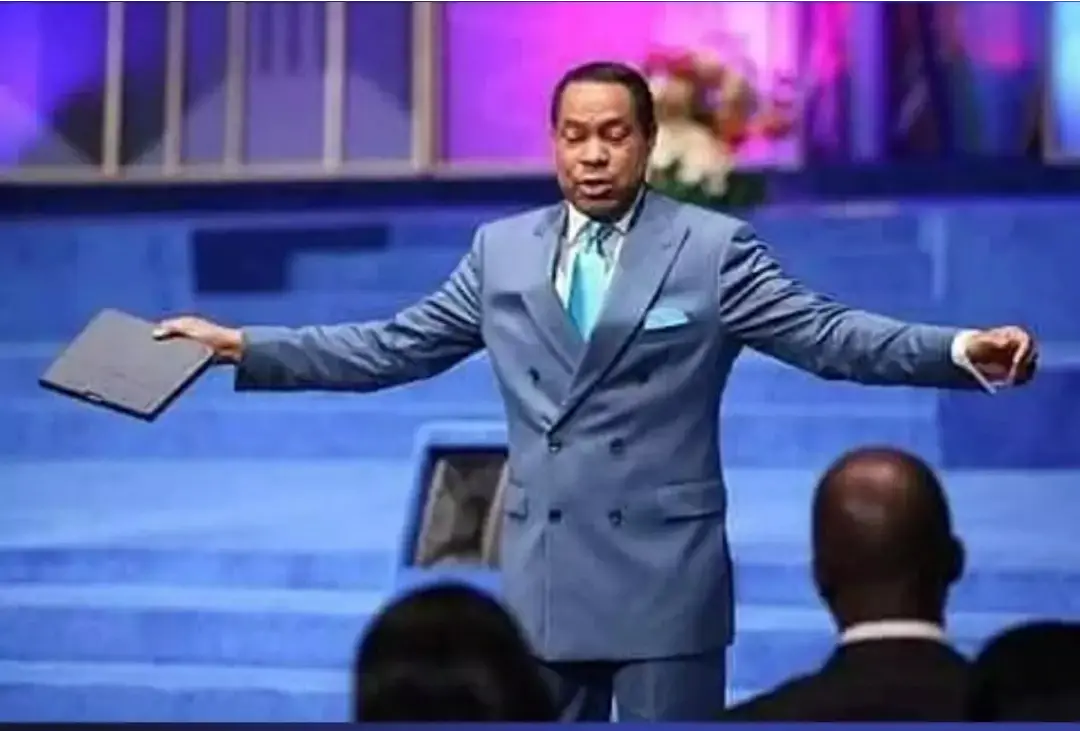 Tonia Gabriel
commented:
I refuse to focus on the problem. Fix my gaze is on Jesus, the author and the finisher of my faith.
Happy Wedding Anniversary to our Beloved Pastor Ambrose and Pastor Dupe Isesele. CE Rwanda celebrates you.
#mydailyconfessionswithrhapsody
Happy birthday my baby girl! My co-labourer in the house of God🙏 keep shining and winning my beautiful champ💕😘
A true Christian, an amazing personality and my amiable Pastor. I'm counting up to the d-day. #PwalesJ24 #nssz2 #ceuyo
LoveWorld Television Ministry Networks Celebrates our Highly Esteemed Pastor Ambrose and Pastor Dupe Isesele. Happy Wedding Anniversary Pastor Sir and Ma. Thank you for your commitment to the work of the ministry. We Love you so dearly.
It's amazing how I can get him to do the things you will never catch him doing like going for a photo session and even posing for the camera 😅🤦🏼‍♀️. #perfectgentleman I love loving you baby boy @ademolaalimi 😍 and HAPPY BIRTHDAY. Thank you for all the sacrifices you make for us and God bless you, keep you and enlarge your territory in Jesus name. Amen 🙏 💋🥰🤗💃🏻💃🏻💃🏻 . . #celebrating #myking #happybirthday #babyboy #iloveyou #enjoylife #peace #prosperity #grace #preparation #celebration #allthewayup #haven1 #cephzone2 #nssr #sonofpastorchris