LoveWorld Radio: HAPPY BIRTHDAY OUR HIGHLY ESTEEMED on KingsChat Web
HAPPY BIRTHDAY OUR HIGHLY ESTEEMED PASTOR MOSES OLAYEMI!!! We celebrate a Man of Grace A Man of Global impact A Global Partner An ardent follower of our Man of God A trailblazer A Global influencer! We celebrate our Highly Esteemed Pastor Moses Olayemi Happy birthday sir. We love and appreciate you sir.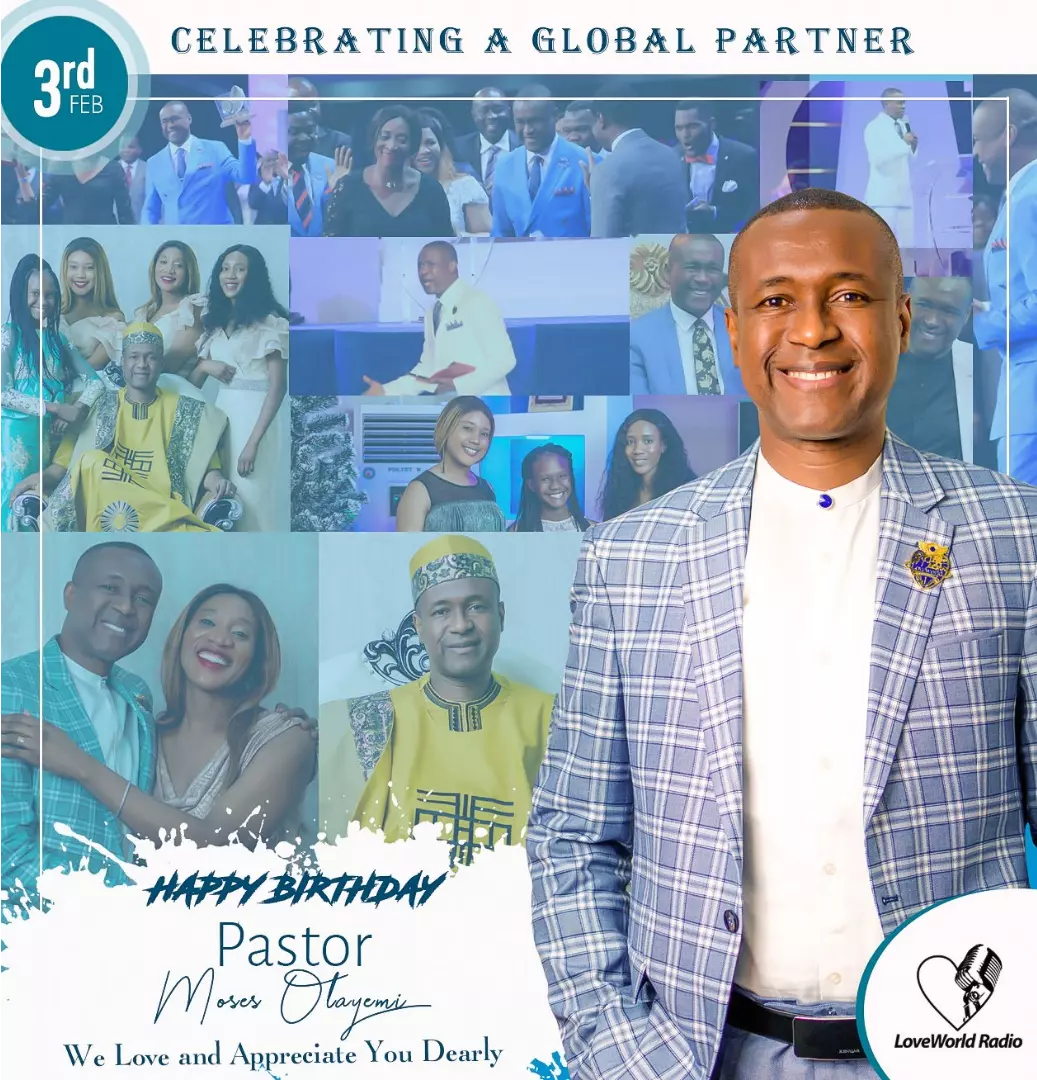 Akpos
commented:
Happy birthday sir we love you so very much.
#VISION400 Inspired - Congratulations Brother Samuel Chinedu for winning and bringing 3 Souls to Church AS ONE MAN. Glory!! Romans 10:13 For whosoever shall call upon the name of the Lord shall be saved. 10:14 How then shall they call on him in whom they have not believed? and how shall they believe in him of whom they have not heard? and how shall they hear without a preacher? 10:15 And how shall they preach, except they be sent? as it is written, How beautiful are the feet of them that preach the gospel of peace, and bring glad tidings of good things!
Something to sing about. A Day of bliss with Pastor Tony Aduroja. #ukzn2 #lwwellingborough
Celebrating grace and truth. Thank you for being an expression of Christianity. I love you endlessly. Happy birthday Sir.
NUR NOCH 25 TAGE "Nur eine Berührung von Gott kann euch verwandeln und ganz machen" JETZT REGISTRIEREN! https://enterthehealingschool.org/session/autumn/ www.enterthehealingschool.org #Healingschool #German
#pmo302 #CEBENINZONEI Happy birthday to our Amiable Zonal Pastor💃💃💃💃Thank you sir for the word you teach us and been ever so loving. We love you Sir💃💃💃💃