Nina Ivory Frank-Agwu: It's been a privilege and on KingsChat Web
It's been a privilege and honour dad, sitting at your feet and learning deep truths and revelations.Thank you for pouring all of yourself into me and not withholding. I love you dearly from the deepest of my heart Pastor Sir. Thank you for teaching me how to Love Jesus. #offer7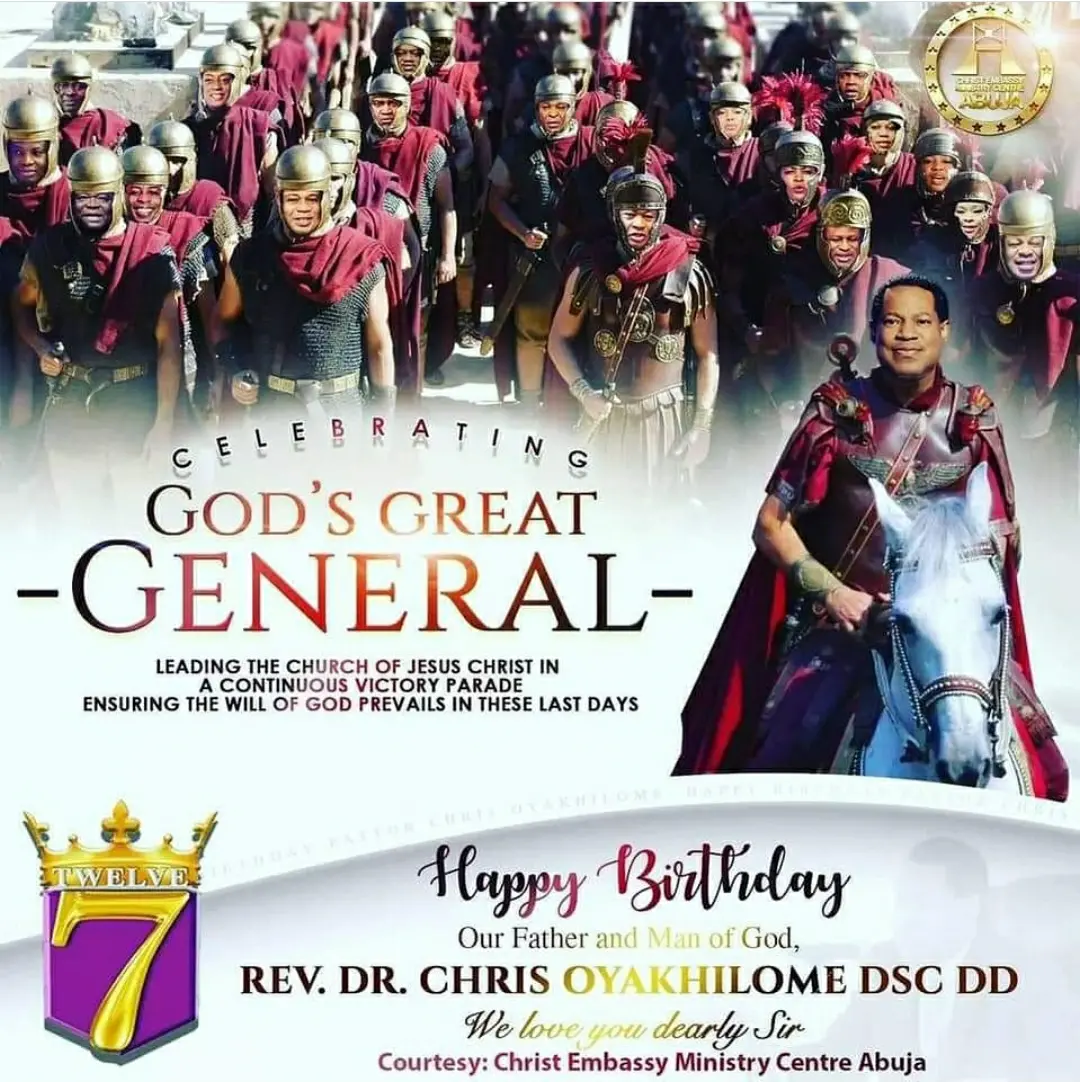 Happy birthday to my father, life coach,mentor,my hero,best friend and the best daddy in the whole universe.LOVE YOU SIR
Celebrating a God's General, Gods gift to this generation, Happy Birthday PASTOR CHRIS, I love you dearly Sir
Happy birthday to our dearest Father and Pastor. Thanks for teaching us the undiluted word of God. God bless you Sir.
Happy perfect birthday to my Man of God, my Teacher, Mentor and life coach. Thank you for beautifying and transforming my whole being through the word. Your insight and wisdom in the word of God is second to none. Thank you sir for answering the call of God. Happy birthday sir.
Happy birthday Pastor Sir, We Love you Thank you for obeying God's call and bringing so many to God's rest. It is an honor to celebrate you. I appreciate you infinitely and what you do for the kingdom of God.
HASHTAG dec7prayingforpastorchris
HBD pastor Chris daddy I love you so much thank you for the impact of your in my life I'm forever grateful sir
Happy birthday sir I luv you so much
Happy birthday Pastor Sir. What a man you are. My profound gratuity goes to my life coach, teacher, prophet of our time. Thank you Sir for answering the call of God. You raised your voice when others kept quiet. Thank you Sir. #LagosZone2, #AjegunleGroup, #Ajegunle2