Pastor Mfon Nnabuko: Happy birthday dear Sis Enobong on KingsChat Web
Happy birthday dear Sis Enobong Victor. Thank you for all you do for the sake of the Gospel. I pray that you will continually find joy in the service of the Master and lead many more into their God-ordained destiny in Jesus name. Amen. Enjoy your day. I love you 💕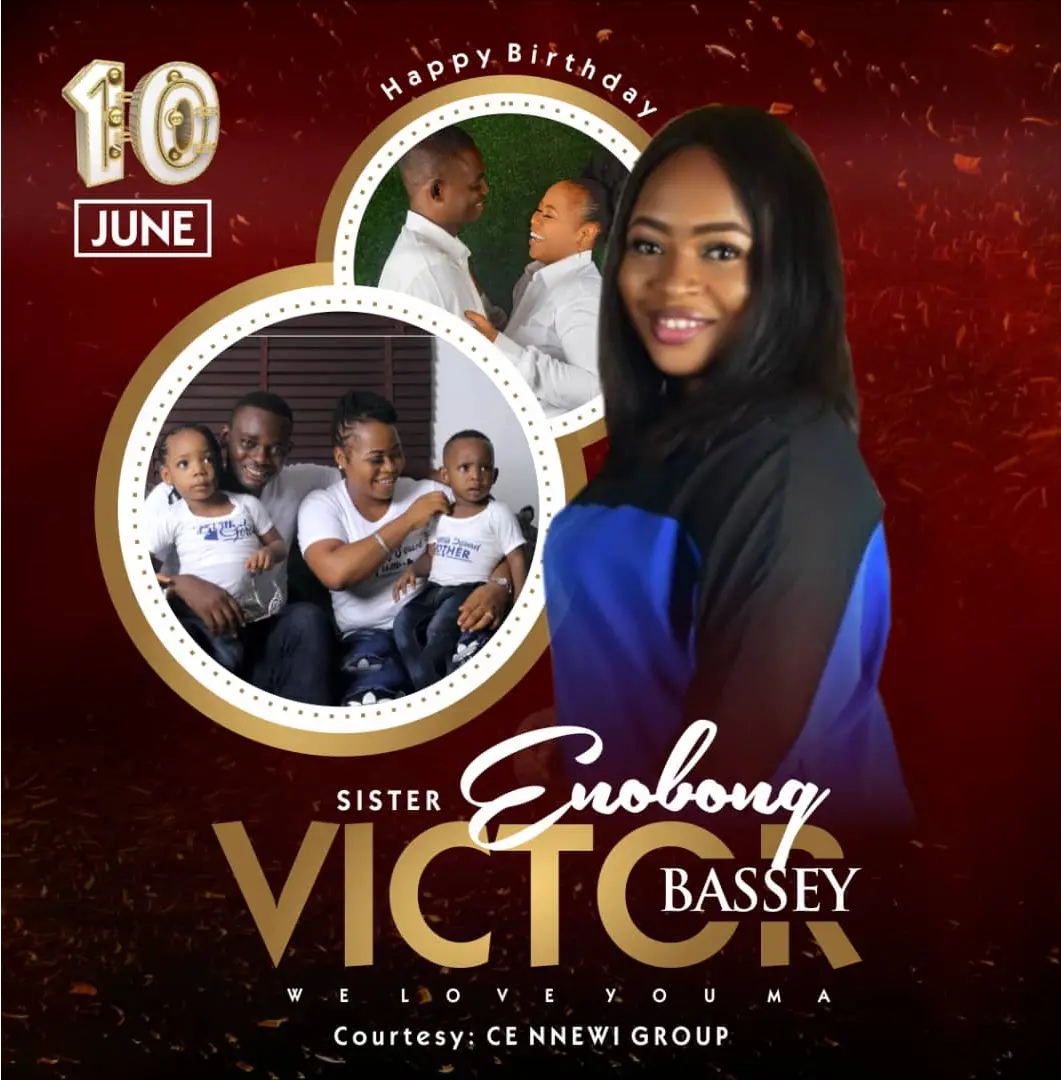 agozie Daniel
commented:
Happy birthday Sis more grace and money to you in Jesus name
This is LoveWorld News UPDATE! It's been over 30 days of exclusive feast on God's Word with Word Fest 3️⃣. Now we are ready for the climax, 'WORD FEST EXTRAVAGANZA' begining 6pm GMT+1 on Friday June 11th through to Saturday, June 12th. Are you ready? Log on to www.pcdl.tv to register now, create your unique avatar and spread the news everywhere. Stay connected for more UPDATES. |Like| |Comment| |Share| #WordFestExtravaganza #WordFest2021 #WordFest3 #Wordatwork #LoveWorldNews #PastorChrislive #KingsChatRecommends
Happy Birthday Dearest Sis Natasha. We are celebrating you today and we thank the Lord for your beautiful life of impact and honour. Thank you for your love, fellowship and friendship with the Saints. You are the glory of God! You manifest righteousness, excellence and perfection in everything you do. Your life is of ever-increasing glory! An unending, boundless, fathomless, incalculable, and exhaustless riches of Christ. Happy Birthday from all of us! We love you very dearly! #CENorthYork #HappyBirthday
💃🏽💃🏽💃🏽💃🏽WOOHOO! THIS IS HUGGGEEE!🕺🕺🕺🕺 The June GDOP with Pastor Chris will be TRANSMITTED LIVE On Super 96.3FM You can also participate via our website- www.superfm963.com and download our android mobile app @ https://tinyurl.com/vapa9lk To join our live shows, kindly call- 08058631963/08111636963 or SMS/chat- 08058863963 #superfm963 #familyradio #worddrive #prayingnow #SuperFM #Superfm881 #Superfm1021 #inform #influence #inspire #hspc #yourloveworld #globaldayofprayer #radiovibes #radioshow #drivetimeshow #eveningshow #tuesdaymood #ogunstate
Happy Birthday Dearest Sis Norma! Today, we celebrate and give God all the praise & Glory for your beautiful life of love & sacrifice to the Lord. Thank you for being a great blessing to us all at CE North York. You and your family are so precious to us! The Lord has given you an extraordinary life of righteousness! You walk in victory and dominion all the days of your life. It is an extraordinary life of glory, filled with peace and rest! His grace is sufficient for you, and in all things. You fulfill your divine destiny in Christ gloriously without reproach, in Jesus' Name. Happy Birthday from all of us! We love you very dearly! #CENorthYork #HappyBirthday
The holy Spirit me and I are BIG friends😍🤴
#EFPDAY1 #REARGEMCELL #USINGTHENAMEOFJESUS #CECITYCENTER
Check out my inspiring post on Yookos!