🌟Pastor David {👑Priest}: Scripture Meditations: Beloved Saints, and on KingsChat Web
Scripture Meditations: Beloved Saints, and brethren, be STRONG in The LORD [that strength which His boundless might provides] (Ephesians 6:10-13/AMPC). We Are Winner's❗️I'm a Winner❗️Hallelujahs❗️Amen #Raised-As-DKing #GODSPEED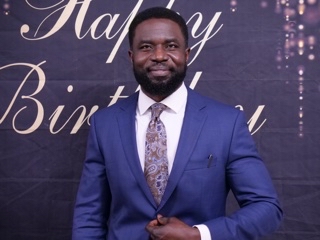 🌟Pastor David {👑Priest}
commented:
Do you know⁉️ those who fight human opponents they are yet carnal. But to be spiritually minded is LIFE & Peace. Hallelujahs 
SPREAD FAITH WITH THE HEALING TO THE NATIONS MAGAZINE 🌍🌎 ✍️ enterthehealingschool.org/imagazine/HSPI Sign up TODAY to spread faith and minister healing. https://enterthehealingschool.org/spreadfaith #spreadfaithcampaign #healingtothenations #hsinfluencers
IT'S DAY 7 OF OUR SPECIAL WORDFEST 2.0.!💃💃💃💃💃💃💃 Find out how to glow more and more through the full knowledge of God's Word as you begin your study now with the MESSAGE OF THE DAY: GLORY OF THE WORD Watch live for free using this link👇👇 http://pcdl.link/wordfest2/cewarrimc Create your daily Avatar via👇👇 https://pastorchrisdigitallibrary.org/wordfest2/avatar.php Share your inspirations and proclamations from today's message on Kingschat timelines, using the hashtags: #wordfest2020 #Wordfest2 #Wordfest #WordatWork #warriministrycentre  Also, organise outreaches with today message and post them on kingschat with the hashtags above. 💥💥 17 DAYS TO GO✌✌✌✌✌✌✌✌ FOR WORDFEST 2 EXTRAVAGANZA A massive celebration of the word for whole 24 hours Get ready to Participate👌 God bless you!
SPREAD FAITH WITH THE HEALING TO THE NATIONS MAGAZINE 🌍🌎 ✍️ enterthehealingschool.org/imagazine/HSPI Sign up TODAY to spread faith and minister healing. https://enterthehealingschool.org/spreadfaith #spreadfaithcampaign #healingtothenations #hsinfluencers
Loving Father, your power and beauty are revealed through me to my world, and my life is aglow with your presence. #WordFest2 #WordFest2020 #WordatWork #ewcaz4
SPREAD FAITH WITH THE HEALING TO THE NATIONS MAGAZINE 🌍🌎 ✍️ enterthehealingschool.org/imagazine/HSPI Sign up TODAY to spread faith and minister healing. https://enterthehealingschool.org/spreadfaith #spreadfaithcampaign #healingtothenations #hsinfluencers