Lisa Rafero: Glory Glory Glory! It's a on KingsChat Web
Glory Glory Glory! It's a beautiful life, thank you Pastor sir, thank you Lord for loving us so #prayingnow #globaldayofprayer #iamapriestinoffice #ukzone2 #Northamptongroup #MiltonKeynes #Bletchley1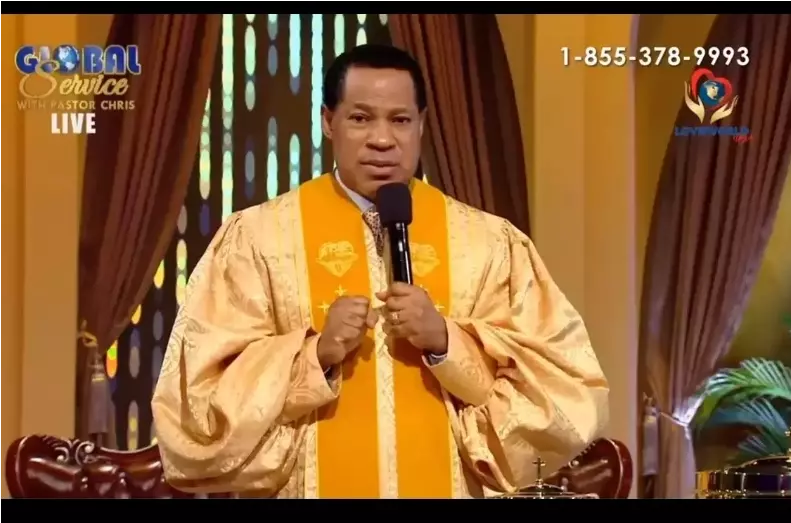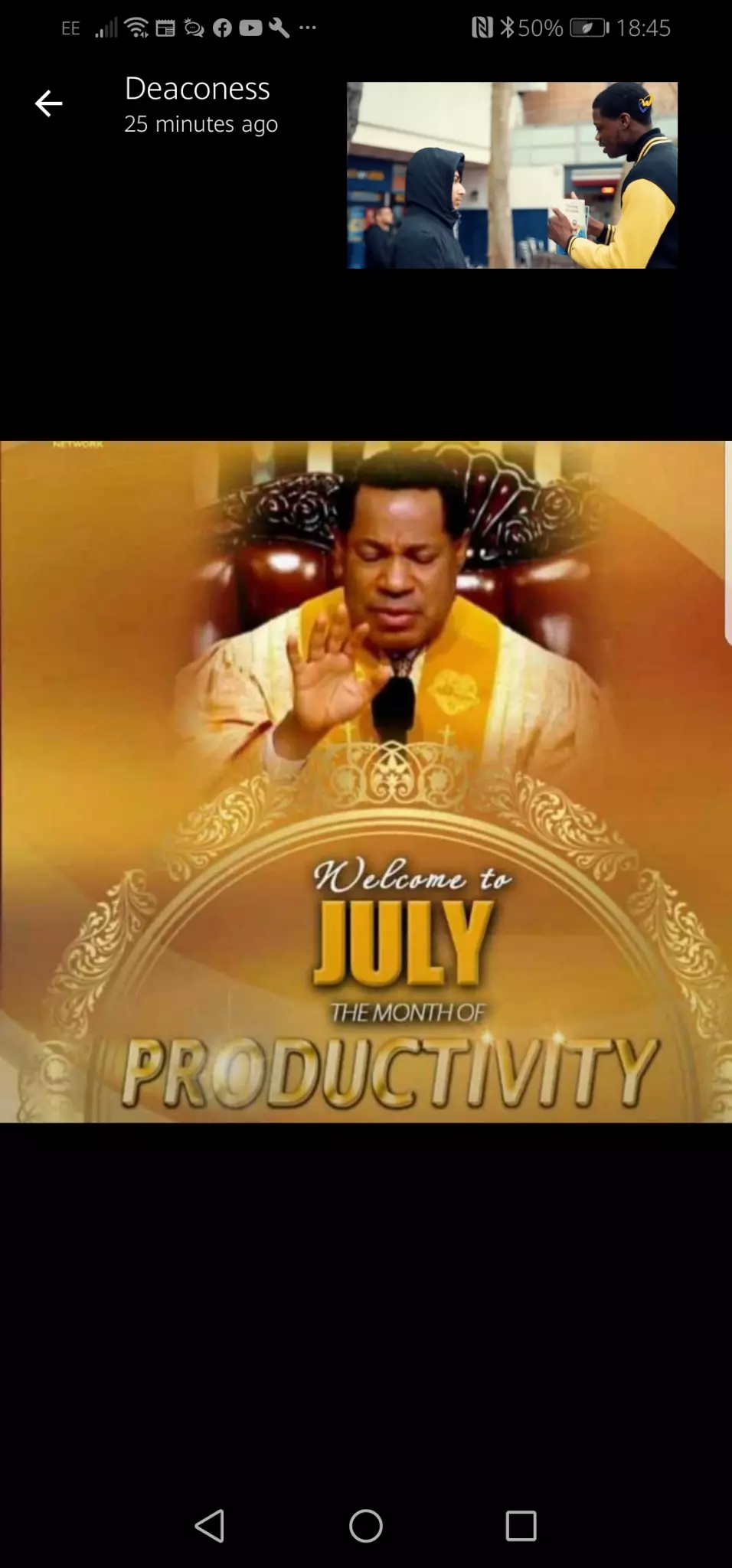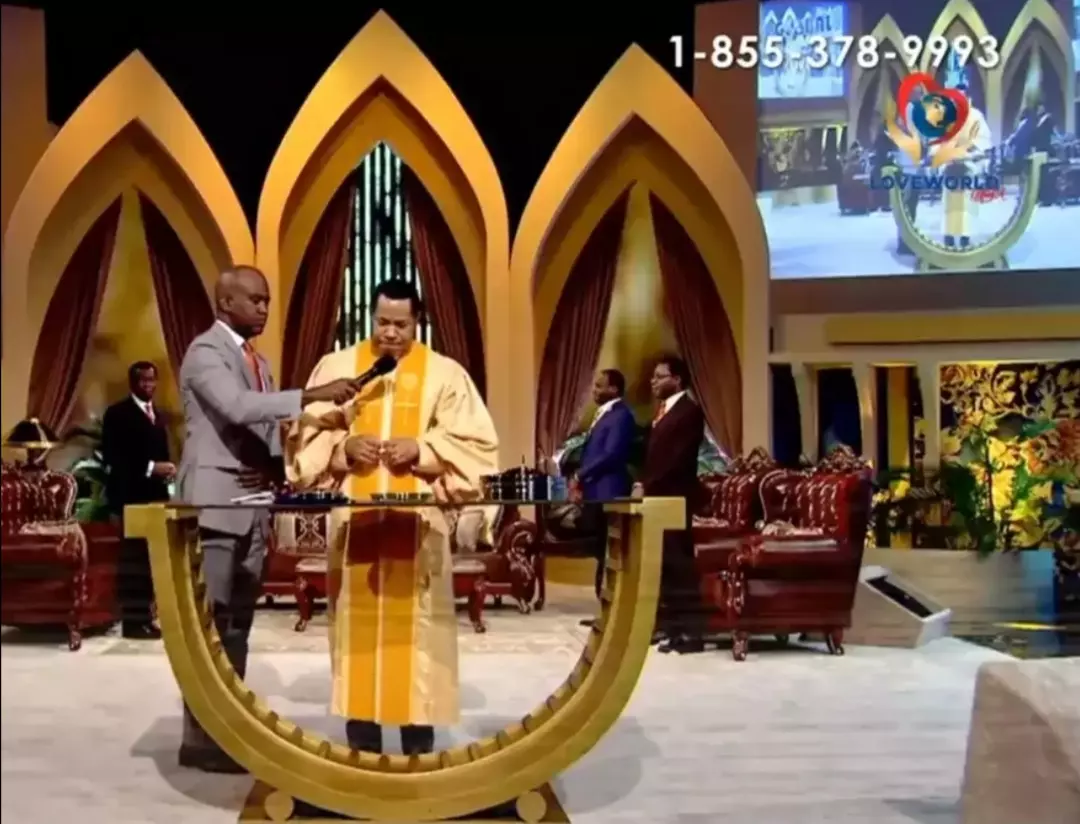 christiana Nagbons
commented:
Your page is lovely , I have a business proposition for you ! If you are interested just give it a shot by sending me a dm 🤝
You are calm, soft spoken, intelligent and full of God. Thank you for all you do in ministry. The kids and I are so blessed to have you as their mum and my wife. You are increased in stature and favour with God and man. Happy Birthday Dearie!!! #mrichday #ceijuenvirons
My Pastor with the heart of God... July 7th loading 🥳🥳🥳 #PastorObiTheChamp2020 #POC2020 #dspukzone3birthdays
💞Beautiful Sunday Service 💞💕 Nothing can stop this Joy 🤗😊😇🤭 We are winning every day🎷🥁🎵🎼 He is truely alive in us and we are victorious and productive like never before. Hallelujah #cecanada #cebramptonwest
A life of Thanksgiving glory to God! Today's service was just a great reminder of the life lived in, with & by the Holy Ghost. Awesome truths #ukzone2 #Northamptongroup #MiltonKeynes #Bletchley1
LOADING...💥💥💥 ◾◾◾◾◾◾◾◾◾◾◾◾◾◾ #PastorObiTheChamp2020 #POTC2020 #POC2020 #UKZone3Celebrates0707 #CECroydonCelebrates0707 #dspukzone3 #ceukzone3 #dspukzone3birthdays ◾◾◾◾◾◾◾◾◾◾◾◾◾◾◾◾
#exposeonprayer #a21daystudyonpcdl #watchliveonpcdl #loveworldextra #lwextra #lwcampusministryrocks #lwghanazoneb
IT'S ALL ABOUT E707💃 VOTE NOW FOR EDJEBA GROUP!!!! The Group Music Video Challenge in Commemoration of our dear Esteemed Ministry Centre Director, Evang. Dr. Eddy Owase has kicked off! Voting starts today 1st July and will close on the 6th of July 2020 at 10pm Indicate your vote clearly by posting the following in the comment section with the required hashtags: "I Vote for Edjeba Group" #E707 #Imalive #E707video #edjebagroup #warriministrycentre VOTE NOW!!! EDJEBA GROUP FOR THE WIN!!!! Spread the word!
Today we celebrate one of the finest diva in the Loveworld Nation. Ogenekome Edafe. Songwriter, scriptwriter, actress and a son of consolation. Thank you for 4am, thank you for mindset, thank you for all Ruach songs. Happy Birthday.
Thank you lord for Giving us your word and your spirit. #yourloveworldphase2 day 5 #celz3 #cesouthkorea