Peter Tobe: The Chosen Live in concert on KingsChat Web
The Chosen Live in concert this thursday!! At the Lyric Theatre, Goldreef city!!! @martin_pk @viwenikita @dudumash @farlonlyte @cliff.m @Phindi.mabanya @TumiWMJ @mikejassi @mbalijassi @timaxemmanuel @abrahamdlamini @hlengisoula & @petertobe all on stage at the same time!!!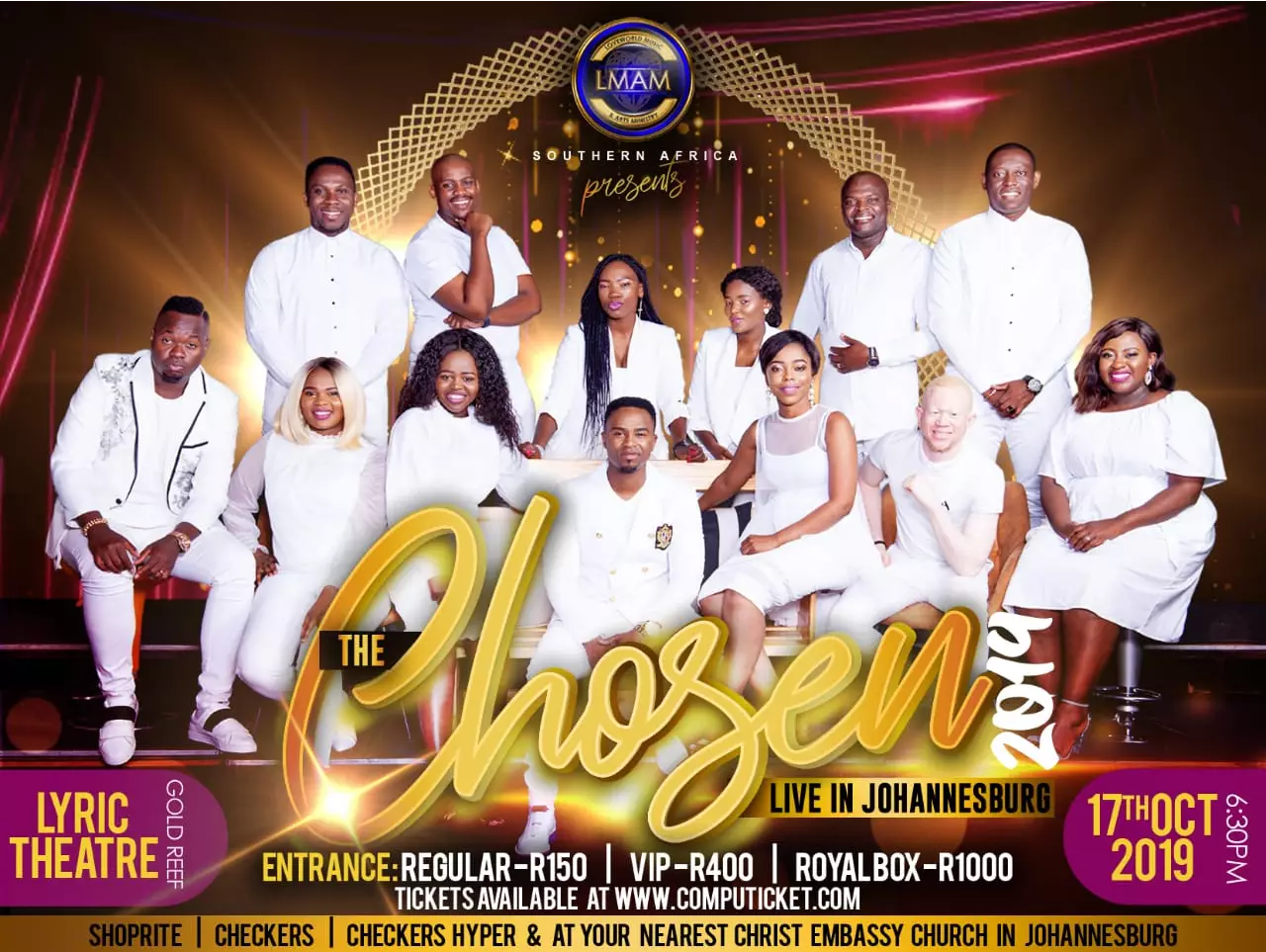 It was another fruitful Evangelism day yesterday with Grace Cell Pearl Cell and King's Klass 2. Many souls were won and many invited to our Miracle Wednesday Service. No life will ever be the same after contact with us. #CEBRAMPTONWESTNO1 #CECANADA
#DoubleUp... #EverySundayIsASuperSunday... #CEKEMPTONPARK... #SAZONE2.
We are kings making things to happen #weareregisteredforkmc #weareattendingkmc #kmcberlin2019 #CEGermany #CEOffenbach
The first ever *Global Online Viewers' & Listeners' Network Conference* holds next *Saturday, 19th October 2019* *by 3pm*. It's an online conference of all those that have been blessed by the TV and radio ministry of our man of God, Pastor Chris through the years. Register
Glory be to God forevermore!! #weareregisteredforkmc #weareattendingkmc #kmcberlin2019 #CEGermany #CEOffenbach
#weareregisteredforkmc #weareattendingkmc #kmcberlin2019 #CEGermany #CEOffenbach
Oh boy what a time we had today in the presence of the Lord celebrating our leader, our mother, a virtuous woman Esteemed Deaconess Naomi #CEBRISTOL #UKR2ZFASTEST
#weareregisteredforkmc #weareattendingkmc #kmcberlin2019 #CEGermany #CEOffenbach
RHAPATHON 2.0 WITH PASTOR MARY OWASE !!! #Photohighlights from Rhapathon 2.0 with Pastor Mary Owase. #Cemidwestzone #Cemwzrhapathon #Reachoutcampaigns #RhapathonwithPastorMary #ReachoutNigeria #Rhapsodyofrealities