Healing Streams TV: MIRACLES ARE TAKING PLACE RIGHT on KingsChat Web
MIRACLES ARE TAKING PLACE RIGHT NOW ON HSTV!💃💃💃 Celestine from the United Kingdom: I had been feeling feverish and hot in my body but as esteemed Evang. Owase ministered, I received my healing. My body temperature became normal. I am healthy and strong. Thank you Jesus. You too can receive right now! What God did for one, He can do for another. Log on now to www.healingstreams.tv or the Healing School mobile app right away. On Healing Streams TV, Anything is Possible. #healingstreams #healingstreamstv #healingtothenations #HSTVtestimonies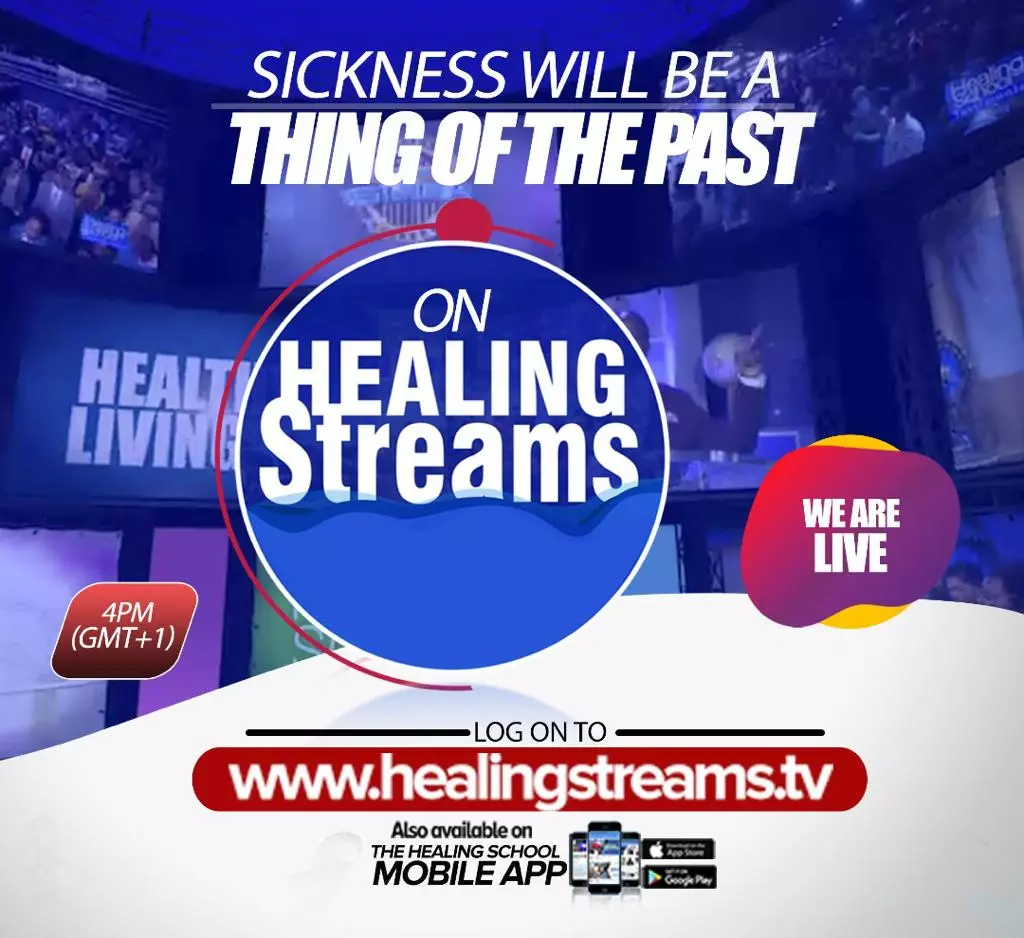 Thomas
commented:
Hxf Crypto currency trading platform .. For only guyana🇬🇾 UK🇬🇧, USA 🇱🇷 and south African🇬🇲 it's an investment where you invest on bitcoins and the sum of bitcoins you invest in, will been process and doubled in a multiple of days trade, after you cash out, then you can reinvested in the same account that you invested in again and again you can invest with credible Asset traders and earn returns of .. $300 to earn $3,000, $4000 to earn $4000, $5.00 to earn $5,000, $6,000 to earn $12, 000 , $7000 to earn $14,000. All in 7days trade and 10% will be my commission and no extra payment before withdrawals if you are ready inbox me on WhatsAp +18507391660
‼️ SUNDAY SERVICE ‼️💯 Wooow!! we had a glorious new year message Launch today with our Esteemed Zonal Secretary Pastor Famous Eineh. it was awesome!!! #CAMPUSMINISTRYROCKS #BLWKENYAZONE #YEAROFPREPARATION #NEWYEARMESSAGELAUNCH
#ConferenceHighLights Day Three - Grand Finale Great Grace Conference with the Highly Esteemed Zonal Pastor. #GGC2021 #CEYOLA #CENNEZ1
Celebrating our dearly beloved Rev. Ray. Sir, You are such an immense blessing to me. Thank you for being a great support and all your valued contributions to our victories at the Healing School, Healing Streams, ISM and all our ministry projects. Thank you for your sterling leadership and total devotion to our dear man of God, touching lives and lifting many with the Gospel and the healing power of God. Its from glory to glory!. I love you Sir. Happy Birthday Sir!
Happening live Celebrating our award winners LEADERS STRATEGIC MEETING / AWARDS NIGHT @ CE Ugborikoko group with Pastor Paul Omigie #ugborikokogroup #Leadersstrategicmeeting  #awardnight #cewarriministrycentre
Top Partner Children category Bro Mendos Zakka Thank you for seed sown. We love you dearly
#ConferenceHighLights Day Three - Grand Finale Great Grace Conference with the Highly Esteemed Zonal Pastor. #GGC2021 #CEYOLA #CENNEZ1
POSITIONING FOR GLOBAL IMPACT AND AWARD CEREMONY WITH OUR HIGHLY ESTEEMED GROUP PASTOR SIR
WORD FOR THE DAY 2 Timothy 2:3 You therefore must (A)endure[a] hardship (B)as a good soldier of Jesus Christ. 4 (C)No one engaged in warfare entangles himself with the affairs of this life, that he may please him who enlisted him as a soldier #CESCARBOROUGH #CESCARBOROUGHGROUP
08033544370 please contact us for cable armoured cable