Pst Gloria Eyayomor: Happy Birthday Esteemed Pastor Femi. on KingsChat Web
Happy Birthday Esteemed Pastor Femi. You are surely a huge blessing to us in the Innercity Mission For Children Your Lights shines everywhere. Sir. You have entered your ageless Zone We love you dearly!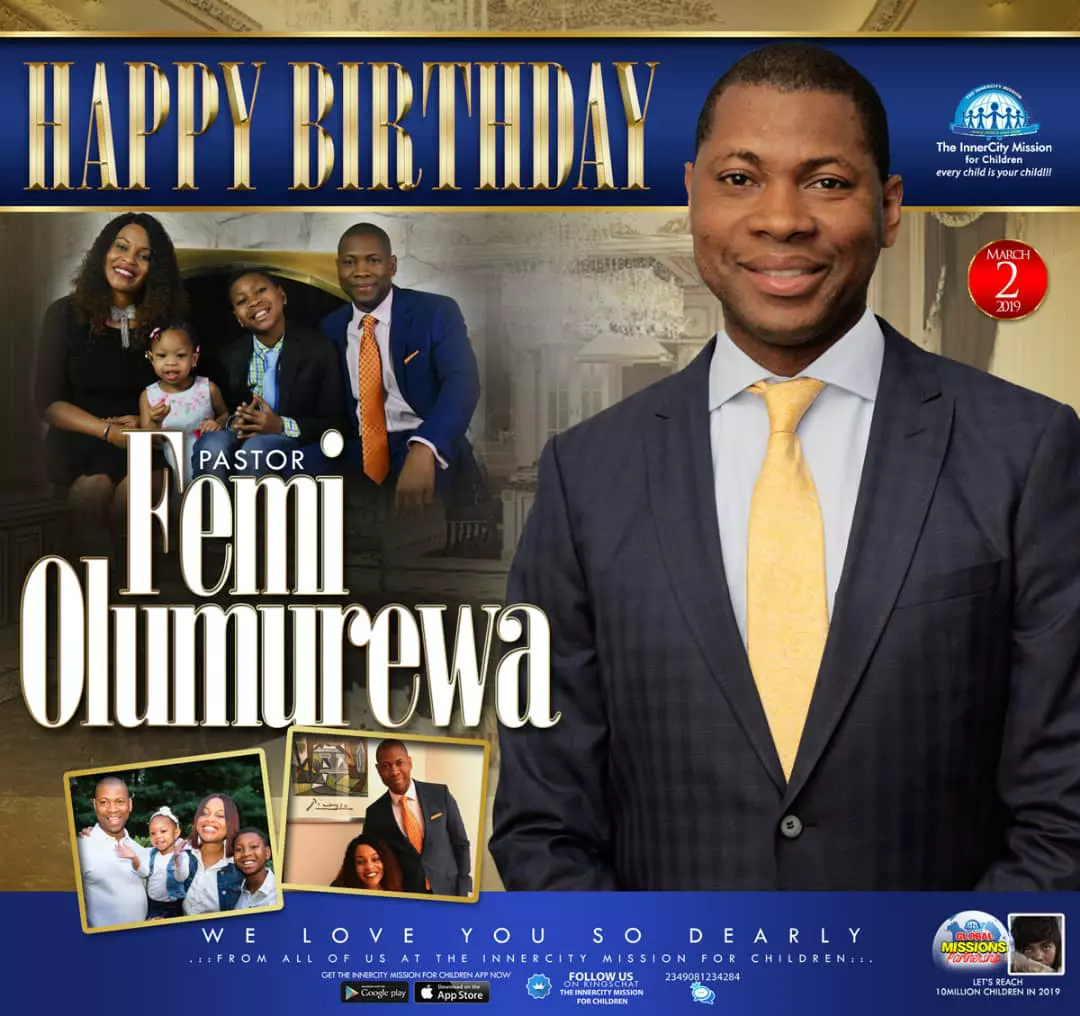 Pastor Kojo Ansah
commented:
Happy and glorious birthday Highly Esteemed Pastor Femi. It is a blessing to have you as a Zonal Pastor. And also are a blessing to the whole world. I thank God for bringing you into my life. You and your family are blessed and prosperous in all things. Thank you sir for leading and teaching me how to be a good leader. God bless you. Words are not enough to talk about your good character. Remain blessed sir. I love you sir.
Leading the Haven Nation to attain significant results News making attainments Notable success Happy birthday Pastor sir #PEU33 #PastorEkele #TheHavenNation #TheHavenNationZE2
We love you so much Pastor Ma Happy birthday ma #cemidwestzone #cesilukomodel #hbdpastormaureen
Quelle bénédiction de t'avoir. Merci Seigneur! #PEU33 #PastorEkele #TheHavenNation #TheHavenZE7
1 day to go Loading #PEU33 #PastorEkele #TheHavenNation #ZE4 #SZ3
Loading #PEU33 #PastorEkele #TheHavenNation #ZE4 #SZ3
Celebrating God's Passion #cemidwestzone #cesilukomodel #hbdpastormaureen
Making Many Rich Thank you Pastor Sir for answering the call of God upon your life #PEU33 #PastorEkele #TheHavenNation #TheHavenNationZE2
Happy Birthday Pastor Sir. We love you. #PEU33 #PastorEkele #TheHavenNation #TheHavenZE7
Translated into the Kingdom of lights, to achieve targets by the speed of the light. Extraordinary Accomplishments indeed. I celebrate my President #PEU33 #TheHavenNation #TheHavenZoneE4SZ3 #PastorEkele