Sis Aku O: I can't tell it all on KingsChat Web
I can't tell it all but I am helped of God. A Word came during this evening's afternoon's prayers at 12pm with our man of God. My brother has been realesed from prison over 19 years. Called today after I sent him RoR so sound in his cured of 19yrs of madness. Glory to Jesus.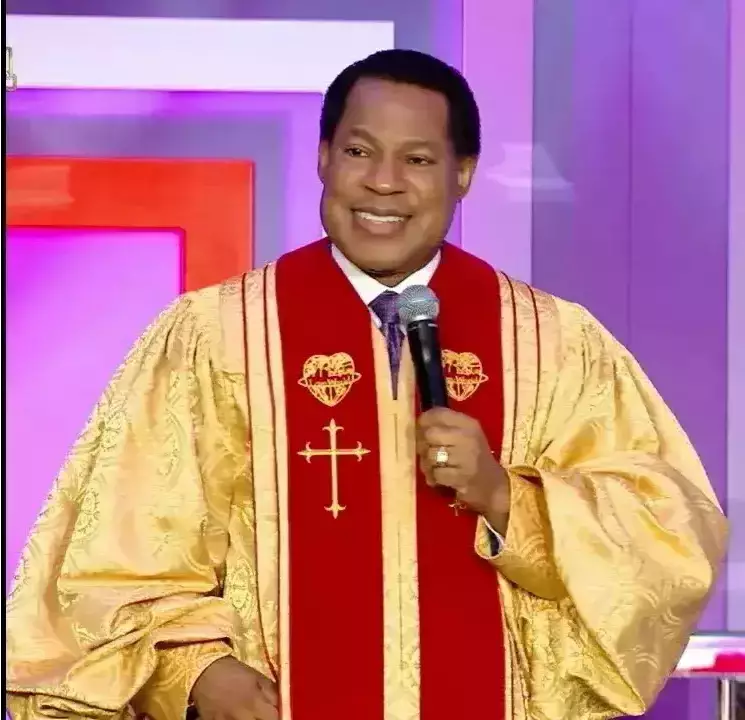 Sis Aku O
commented:
Also my uncle Richard in hiding in America for over 50 years was found made contact got born again and is now sending trainers to my brother in prison. But I pray and believe that shall all with my entire household join me to worship God in CE in Jesus' name. Amen
Sis Aku O
commented:
Even during Light up your world He was found after being obsolete on the system prison records with the family not knowing where he was and a week later he God made me contact him through the Word given by man of God Rev Ray Okocha. Now he has chosen to study religious studies as opposed to Accounting. I believe the Jesus will teach him once he fully accepts Him. I thank God for his great lovvngkindness and tender mercies.
#REVKEN918 #LMAMUSA* Happy birthday God's General. We love you Pastor, Thank you for loving us the way you do.
Happy birthday dear highly Esteemed PSO. Pastor Sola Owokade #celebratingoureximiusgenius
CELEBRATING GOD'S GREAT GENERAL! Hearty happy luminary birthday to Dearest Rev. Ken Sir! PST Sir, we celebrate your great faith, love courage and outstanding exemplary lifestyle. Thank you, PST Sir, for being so consistent these many years in Ministry. We love you! CEBENINZONE1
Happy Birthday ADA. Your music are so uplifting. Thank You for blessing my life through your music ministry. 💖
Happy birthday dear highly Esteemed PSO. #celebratingoureximiusgenius
Congratulations Esteemed Pastor Sola on your special day, thank you for your love, passion and commitment. We love you dearly!
Glorrrrry it's few hours to my Father, pastor birthday My Highly Esteemed Pastor Tom #MPT0919 #ILLUMINATE19 #cewarridsc
IT'S YOUR DUE TIME! SERVICE TODAY @ 6:30PM A quick recap of last week glorious Wednesday Service with our Highly Esteemed Zonal Director, Pastor Yemisi Kudehinbu. - Activate the uplifting by giving yourself to intense study of the word - God is the one who raises, lifts up the bowed down or bent over 1 Samuel 2:8 - First position the attitude of your mind, by being humble, ready for the uplifting Matthew 23:12, 1 Peter 5:6 - Humility is the catalyst and speed for life - It's a month of confirmation, strengthening, establishment - This month is the due time Service today starts at 6.30pm. Do ensure to attend and invite others as well @ www.celvz.org. God has something specially planned for you. Don't miss it
Happy birthday Rev Ken. I celebrate the grace of God upon your life. Remain blessed sir.🌟🎊🎉✨ #RevKen918
21DAYS OF PRAYER AND FASTING (DAY 18) SCRIPTURE FOCUS FOR MEDITATION Philippians 2:12-13MSG "What I'm getting at, friends, is that you should simply keep on doing what you've done from the beginning. When I was living among you, you lived in responsive obedience. Now that I'm separated from you, keep it up. Better yet, redouble your efforts. Be energetic in your life of salvation, reverent and sensitive before God. That energy is God's energy, an energy deep within you, God himself willing and working at what will give him the most pleasure." #liftchallenge #monthofuplifting #blwghanazoneA