Patrience Waiwu: DIVINE HEALTH CONFESSIONS JAN 20 on KingsChat Web
DIVINE HEALTH CONFESSIONS JAN 20 The Name of Jesus has been named upon me; therefore, my body is shielded, protected from all evil. Visit:www.enterthehealingschool.org/dhr to listen to the divine health audio podcast #Faithproclamations #Dhconfessiones #healingtothenations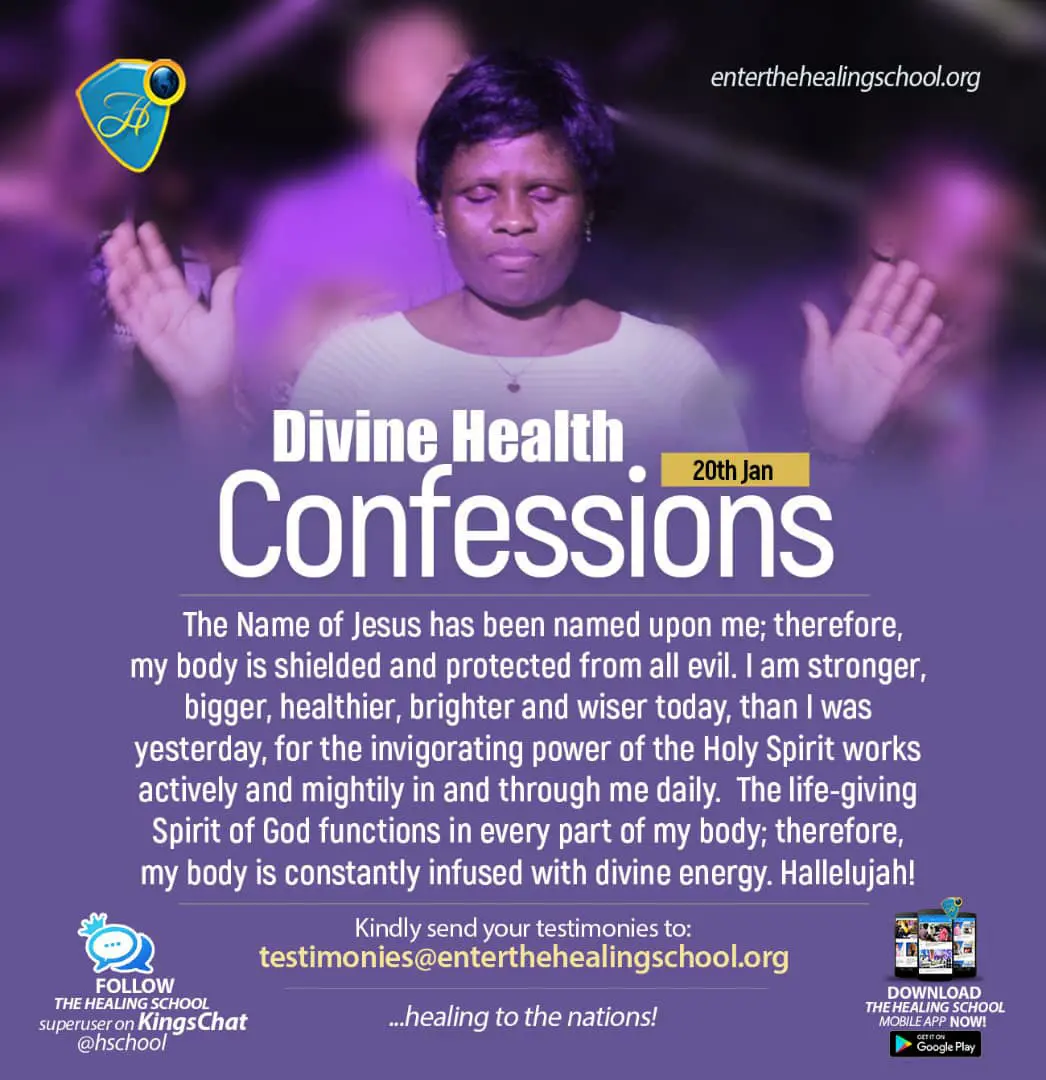 Thomas
commented:
USTR🅰️DE🅾️PTI🅾️NS... it's really lucrative way of earning consistent income weekly with just little investment and it doesn't require any experience, just step by step instructions..It's an investment where you invest on bitcoins and the sum of bitcoins you invest in, will been process and doubled in a multiple in 7 days trade and then invested in the same account that you invested in again and again, you can invest with credible Asset traders and earn returns of ... $300 to earn $3,000, $400 to earn $4,000, $500 to earn $5,000, $600 to earn $6,000, $700 to earn $7000, $800 to earn $8,000, $900 to earn $9,000 $1000 to earn $10,000.All in 7days trade and 10% will be my commission and no extra payment before withdrawal .. De me on WhatsAp +1850 7391660
#CelebratingOurChampionPastor #Cealakija1 #Ceojogroup #Celagoszone2
DIVINE HEALTH CONFESSIONS 20JANUARY 2021 #dhconfession #healingschoolinfluencers #healingtothenations
There is only one outcome, I win! Perpetual victory parade! (2 Corithians 2:14 MSG) #rhapsodyofrealities #rhapsodytoday #dailyrhapsodybites #ror #messengerangel
God's Power is available in the earth today for your advantage.
Award winning boss, breaking the limit boss, Inspirational boss Loving & kind boss. I celebrate you today Happy birthday dearest ma #ministrycentrewarri #Vision20for20areality #Iamavitalpart #BreakingrecordsandAllrecords
What a great Icon she is. An embodiment of success and victory. Happy Birthday Boss. You are one in a million.
Out of you came out winners Award winning boss, breaking the limit boss, Inspirational boss Loving & kind boss. I celebrate you today Happy birthday dearest ma #ministrycentrewarri #Vision20for20areality #Iamavitalpart #BreakingrecordsandAllrecords
Happy Birthday Esteemed Deaconess Ma.The Lord has beautified your life and Crown your efforts over the years with huge success. His Glory is on your life and your family. Enjoy your day Ma. #celebratinganicon #rhapsodyofrealitiesboss #jan20 #ministrycentrewarri
Happy Birthday Esteemed Deaconess Ma.The Lord has beautified your life and Crown your efforts over the years with huge success. His Glory is on your life and your family. Enjoy your day Ma. #celebratinganicon #rhapsodyofrealitiesboss #jan20 #ministrycentrewarri