Alice Nganga: Thank you Lord for the on KingsChat Web
Thank you Lord for the special gift of my esteemed Zonal Pastor ♥️ #pastorobithechamp #poc707 #dspukzone3 #thanksgiving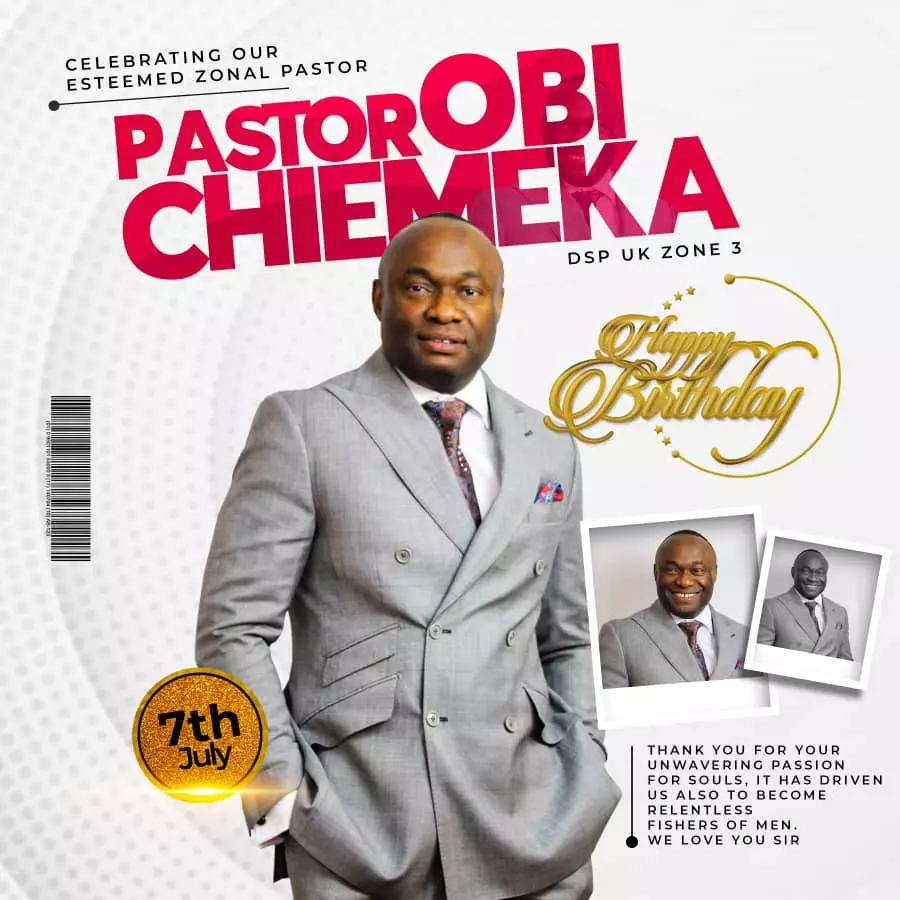 Lady Monika Roro I can do all things
commented:
Happy big Birthday to your pastor.Thank you for teaching me the word thank you for Impact my spirit with the word of God thank you for energizing me everyday in the morning prayer . God bless you, increase you in wisdom, knowledge, understanding , and in the love of God.🙏 Sent from Yahoo Mail on Android
Helen Bih
commented:
Happy birthday to my dear Father, Mentor, Guide, and Hero. Thank you sir, for all the sleepless nights, divine workload ensuring our spiritual growth. Pastor you are very special to me sir. I love you sir. Thank you for being there always for us in ukzone3. You are the best. Your life is forever glorious sir. We join heaven to celebrate you sir. God bless you richly sir.
Happy Birthday to NKECHO OKAFOR, God's master piece. You are blessing to your family and your world. Go and keep excelling!!
HBD to my Sister, cousin & paddy; a loyal & supportive friend. Thanks for the kind smile I get each time I enter your office. A light God used to guide me to the community. I'm grateful God brought you my way & declare you've moved & are marked for greatness in Jesus name. HBD
This is my DAD, in whom I am greatly blessed, hear ye HIM. Happy birthday Dad. I love you so so much. Keep shining on dad.
Celebrating a royal wonder. Happy super super birthday Pastor Sir, I love you dearly. #E707 #imalive #warriministrycenter
Mum..Boss..Friend.. Every thing ma. I don't joke with anything she tells me cos in her words and advice there is always directions.. Happy birthday ma! Am your daughter and am sure to always make you proud.. PYA my mama.. I love you always ma.. ministry is easy with u always ma.
Celebrating a Royal wonder #e707 #imalive #warriministrycentre
Happy Birthday sir.A champion General in the Lord's Army #E707 #Celebratingaroyalwonder #cemidwestzone
Celebrating a Royal wonder #e707 #imalive #warriministrycentre
Celebrating a Royal wonder #e707 #imalive #warriministrycentre