Eno Udofia: https://www.kingschat.at/p/dlVeReHk HAPPENING LIVE on KingsChat Web
https://www.kingschat.at/p/dlVeReHk HAPPENING LIVE on Saturday 29th of August birthday 2020 Time 4pm(GMTH) GET READY #myLMAMmyMinistry #ProudlyLMAM #IbelieveintheLMAM #LMAMCalabarMinistryCentre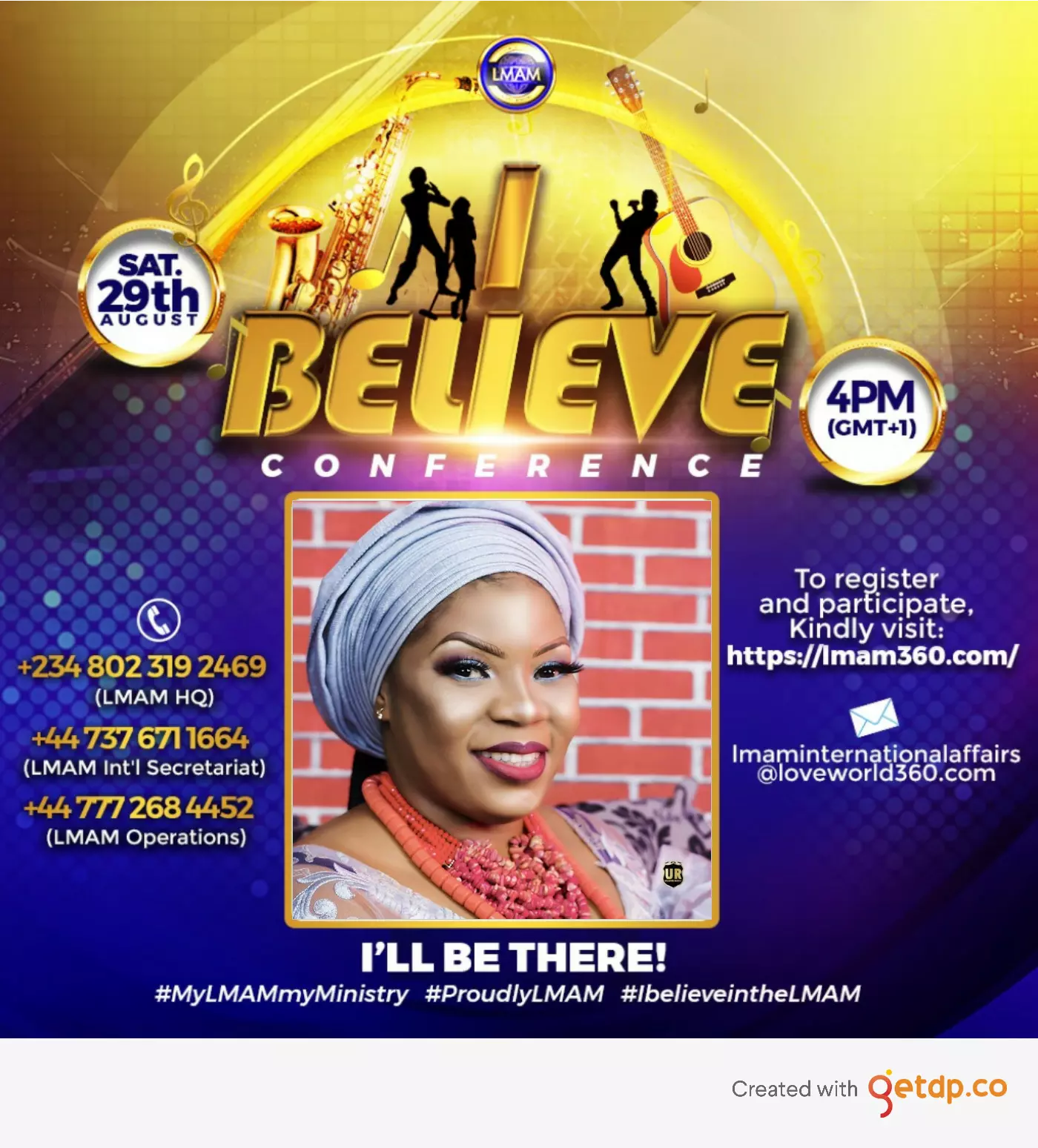 Christiana Nagbons
commented:
I know we all probably heard of BIT_COIN INVEST:MENT, maybe don't know how it works , I tried it some weeks ago because Kingspay easy was recommended by a friend here on kingschat, kingspay easy safe and fast +19733429252. to add @viber massager platform paid me the total sum of $15,000 at the end of my first trade I'm grateful. U Kindly tell her I referred you 🙏❤️💜
GYLF International Youth Day Celebrations It was a 2 in 1 power packed event on the 12th of August as the GYLF Team in Abuja Zone organised a "How to be a success for Jesus" Campaign and a Leadership Development Seminar. It was a indeed a life transforming event. #gylf #abujazone #GraceLivesHere
LW CENTRAL CHURCH.We are ready for the I believe conference #MyLMAMmyMinistry #ibelieveintheLMAM #ProudlyLMAM
Celebrating my indefatigable Pastor- Esteemed PSY. I celebrate your passion and doggedness ma. You are such a blessing to us in CELVZ, especially those of us in Church 4. Thank you for leading us to glorious heights. I love you so dearly ma
#WTTS #TGLWPD #BLWZONEG #GLOBALZONEG Gloooooorrrrrry 💃💃💃💃💃💃💃💃💃 . Walking through the Storm ......🤸🤸🤸🤸🤸💥💥💥💥 Power PACKED 💪💪💪. PLEASE DON'T MISS THIS !!!
Something to shout about 🔥🔥🔥#WTTS #TGLWPD #BLWZONEG #GLOBALZONEG
Happy Birthday Dearest Pastor Ma. #celebratingpsy #passionatepsy
*#Pray-A-Thon@3pm* *#1Samuel30:1-8* *#CEAbuDhabi1🇦🇪* *#MEASIA* *#PrayerInfluencer* *#IamAPriestInOffic* *#MyMonthOfRecovery* *#MyYearOfPerfection* *#TriumphantBSG*
#TLB #TLB2708 #SOULWINNINGCHALLENCE #CEHOUSEOFFAVOUR
#Photospeaks. CE EDO NORTH & EDO CENTRAL ZONE. More Highlight of the Mid week Service with PZA. 12/08/20. #eneczone #SEregion #Nigeria #service #global