CE Port Harcourt Zone 1: SPECIAL ALERT! Walking in Perfection on KingsChat Web
SPECIAL ALERT! Walking in Perfection continues this evening With Esteemed Pastor Amaechi Udeaku. Join us as we fellowship with the Word, the Spirit and ourselves Time: 6:00pm @ Christ Embassy, 180 East West Road, Rumuodara - Port Harcourt. Or our virtual Church on Facebook- BOUNDLESS GRACE CHURCH, Christ Embassy Port Harcourt Zone 1 or www.cephzone1.org. God bless you. #TheHappyChurch #BoundlessGrace #Cephzone1 #MidWeekService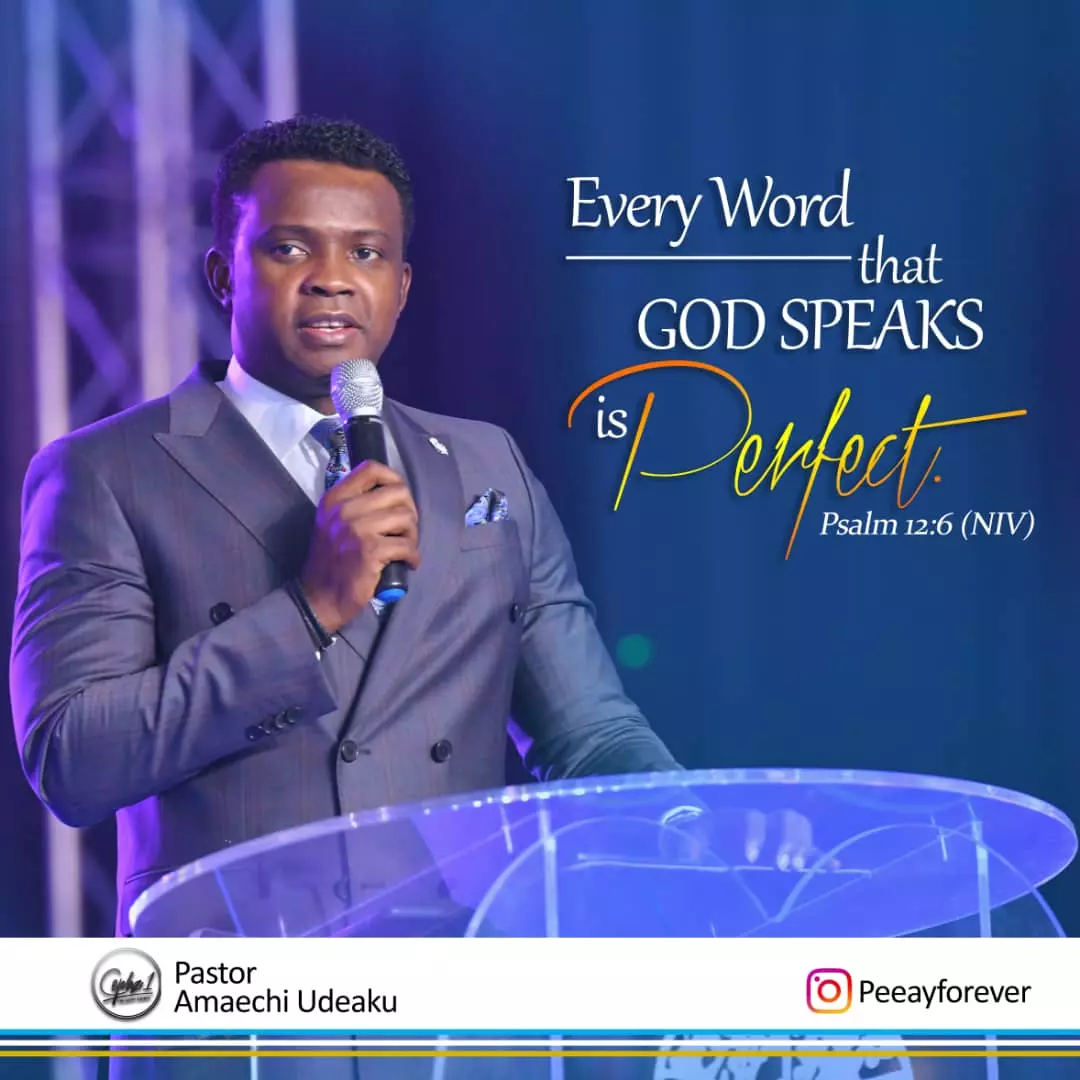 Gladday Wilcox
commented:
There is no telling what the Lord has perfected in us through this year of Perfection. As our Pastor, Pastor Amaechi Udeaku take us through the journey by the word.
Download the Cetunes app and stay updated with the Latest Gospel music from your favourite music ministers 🎶🎶🎶 http://play.google.com/store/apps/details?id=org.lw.cetunes Remember to use Code:olla so as to access more bonus stations #cetunes #christianmusic #goodmusic
Happy birthday to my big sister! A lover of everyone that she comes in contact to. Your passion for Ministry is worthy of emulation! I love you dearly Ma!
#PCLprayathon2020 #prayathon2020 #iamapriestinoffice #sazone1 #ceportelizabeth
Download the Cetunes app and stay updated with the Latest Gospel music from your favorite music ministers 🎶🎶🎶 http://play.google.com/store/apps/details?id=org.lw.cetunes Remember to use Code:olla so as to access more bonus stations #cetunes #christianmusic #goodmusic
#plcprayathon2020 #imapriestinoffice #sazone1 #ceolievenhout Praying with Pastor Chris
Download the Cetunes app and stay updated with the Latest Gospel music from your favourite music ministers 🎶🎶🎶 http://play.google.com/store/apps/details?id=org.lw.cetunes Remember to use Code:olla so as to access more bonus stations #cetunes #christianmusic #goodmusic
#Praython with Pastor Chris #Sa Zone 1 #CE Roodepoort
Perfection by Rozey is now available on all digital platform. below is the fanlink https://fanlink.to/ctzG #perfection #worldblessings #whatmoneycannotbuy
Download the Cetunes app and stay updated with the Latest Gospel music from your favourite music ministers 🎶🎶🎶 http://play.google.com/store/apps/details?id=org.lw.cetunes Remember to use Code:olla so as to access more bonus stations #cetunes #christianmusic #goodmusic
Download the Cetunes app and stay updated with the Latest Gospel music from your favourite music ministers 🎶🎶🎶 http://play.google.com/store/apps/details?id=org.lw.cetunes Remember to use Code:olla so as to access more bonus stations #cetunes #christianmusic #goodmusic