Celebrating MY Beloved Sis Abby D'BLESSED & D'GREAT. You are a beauty, a wonder and a lifter of men! PERFECTION AT ITS FINEST. 10q for your selflessness and sacrificial giving in all you do. It's a New Level of limitless possibilities with increased grace & wisdom. I❤u ETERNALLY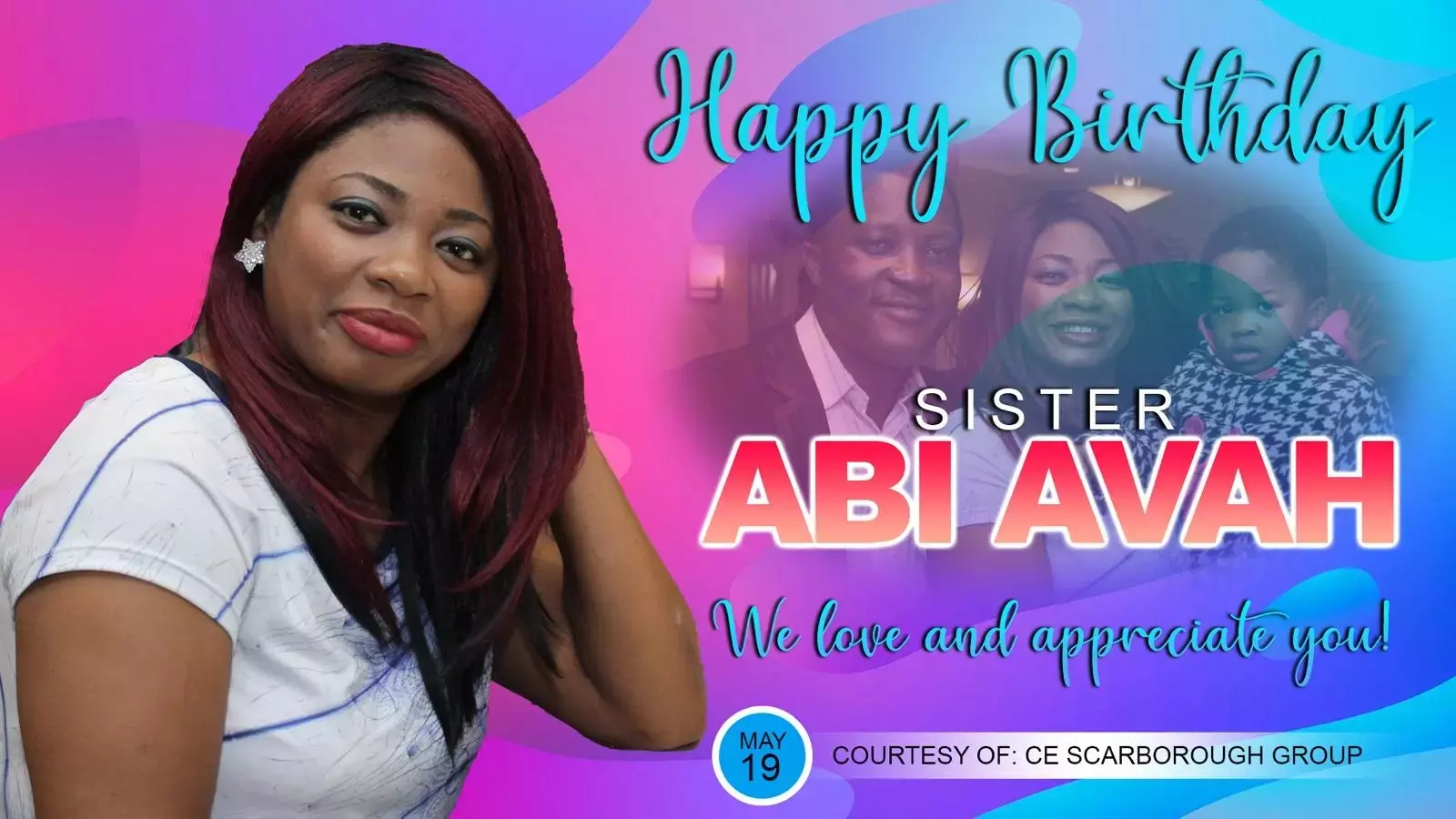 BlessedAbby
commented:
Amen!! Thank you so much PY Ma. I love you.
#wordfest2020 ##wordatwork # #CE EDMONTON UK Zone 3
Live your life according to the word of God... #Wordfest #Wordfest2020 #CELZ3
Watch today's special episode of Chronicles of Prophecy live now on LoveWorldSAT. _ www.loveworldsat.org/live-tv _ #loveworldsat #loveworldnetworks
As a Christian God gave us faith and he told us to add something to our faith . Roman 10:17 , if you can hear , faith come by hearing also fear come by hearing , fear is Faith in reverse in your adversary. #WordFest #WordFest2020 #WordatWork #CeAccraGhanaZone #MimshachPcf
Glory to God 🙌 I am fruitful and productive! #Wordfest #Wordfest2020 #WordatWork #blwcampusministryrocks #blwghanazoneb
Happy birthday dear Deacon Geri! Thank you for the lives you have impacted for Christ God bless you abundantly for being a great helper of the war, for your commitment to the vision of our dear Man of God and for all you do in CELVZ. I love you!
#WordFest2020 #WordFest #WordatWork #BLWCampusMinistryRocks #BLWUKZoneB
With love and gladness in our heart we celebrate our highly esteemed Pastor Mary Owase on her Perfect birthday with a reading challenge. CE Glee Teens Church. #PMO519 #CelebratingPerfectionInGrace #IamallforPMO519 #cemidwestzone #lwteensministry #textilemillgroup #cegleechurch
The interview part two.Why T Briggs educate the youths of London.https://youtu.be/YFnz2cZL-HE Click to watch full video.