Dearest Bro Femi, On this very special day, we want you to know that you are loved greatly! What a joy it is for us to see your growth in the word of God! Continue to live a life of faith in the Gospel! The Lord Jesus saw what you could be, and He gave His life for you. Be that man He believed you would be! Live to the praise of the glory of the Name of Jesus! Happy Birthday from all of us! We love you very dearly! #HappyBirthday #CENorthYork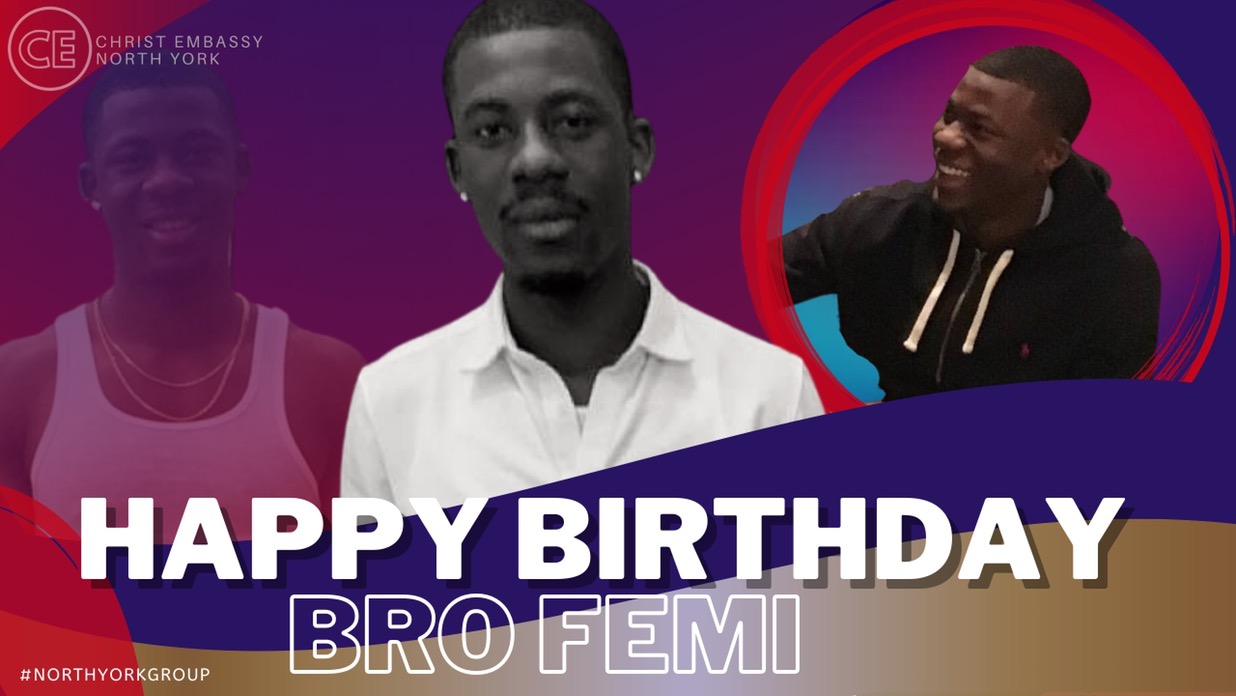 LOVEWORLD STAFF DEVELOPMENT CENTRE DAY @ Christ Embassy Port Harcourt Zone 1 Brainstorming time. #LSDCday #BlueEliteCommunity #cephzone1
#worldno1author #worldchanger #eorldbookday2021 #celvz
Happy Birthday my highly Esteemed director ma.thank so much for what God has used you to change my life.
I'm glad I belongs to JESUS God is with me all the way and I'm eternally grateful for Your blessings that money or man can't give. Take ALL the GLORY good and FAITHFUL GOD. #gratefulheart#InGodwetrust #CovenantkeepingGod #weuz2#celyonfrance1.💯❤️✌️💃💃
Watch The most Esteemed Rev.Tom Amenkhienan's teaching program "This Life" now showing on LoveworldXP TV on Thursdays by 8:00pm GMT +1. Don't miss this! For more information please call: 0806 903 4448, 01 8888330. Email: info@lxp.tv. Watch live: www.lxp.tv/watch #lxp #loveworldxp
Happy Birthday to a dear son in the house! Dearest Bro Harry, you found a home and family with CE North York from the moment you came to us. Thank you for your sonship and for the love of God that you so freely lavish upon everyone. Thank you for your partnership in the Gospel and for the exceptional work you do in Church! The anointed One and His anointing are resident in you! You can never be defeated! You live as a victor in this life, in the mighty Name of Jesus! Happy Birthday from all of us! We love you very dearly! #HappyBirthday #CENorthYork
Thank you Pastor Ma for the privilege to be under your zone! I am so grateful ma! God bless you ma!
THANK YOU PARTNERS❤️SOLDIERS!!! We are committed till the end! #20mcopiesofrorareality Join us by 5pm Tomorrow for another exciting session! You can join me in reaching 10m people this month with the Gospel of Jesus through the ROR. Ask me how. #peeayforever #cephzone1 #cephzone1rhapathon #grace #monthoftruth
Happy Birthday Dearest Sis Anzelika! 💗 On this very special day, we want you to know that we love you and we celebrate the impact of the word of God in your life. Eternal life is at work in every fiber of your being! Abundance of Grace is lavished upon you for the work of Ministry. You rule & reign in this life victoriously! Every obstacles before you has falling down flat! Every limitation before you are walls without foundation! By the Grace and power of God's spirit, you move forward unstoppable and unshakeable! Happy Birthday from all of us! We love you very dearly! #HappyBirthday #CENorthYork