CELVZ: RHAPSODY OF REALITIES DAILY DEVOTIONAL on KingsChat Web
RHAPSODY OF REALITIES DAILY DEVOTIONAL  ABSOLUTE REST IN CHRIST SATURDAY, MARCH 16TH 2019    PASTOR CHRIS There remaineth therefore a rest to the people of God. For he that is entered into his rest, he also hath ceased from his own works, as God did from his. Let us labour therefore to enter into that rest, lest any man fall after the same example of unbelief (Hebrews 4:9-11). PRAYER Dear Father, I thank you for your immeasurable love for me; you finished the works from the foundation of the world, and called me into your rest. I'm in your rest now, living in the peace of prosperity. I refuse to struggle or fret over anything, as I enjoy my triumphant life in Christ, in Jesus' Name. Amen.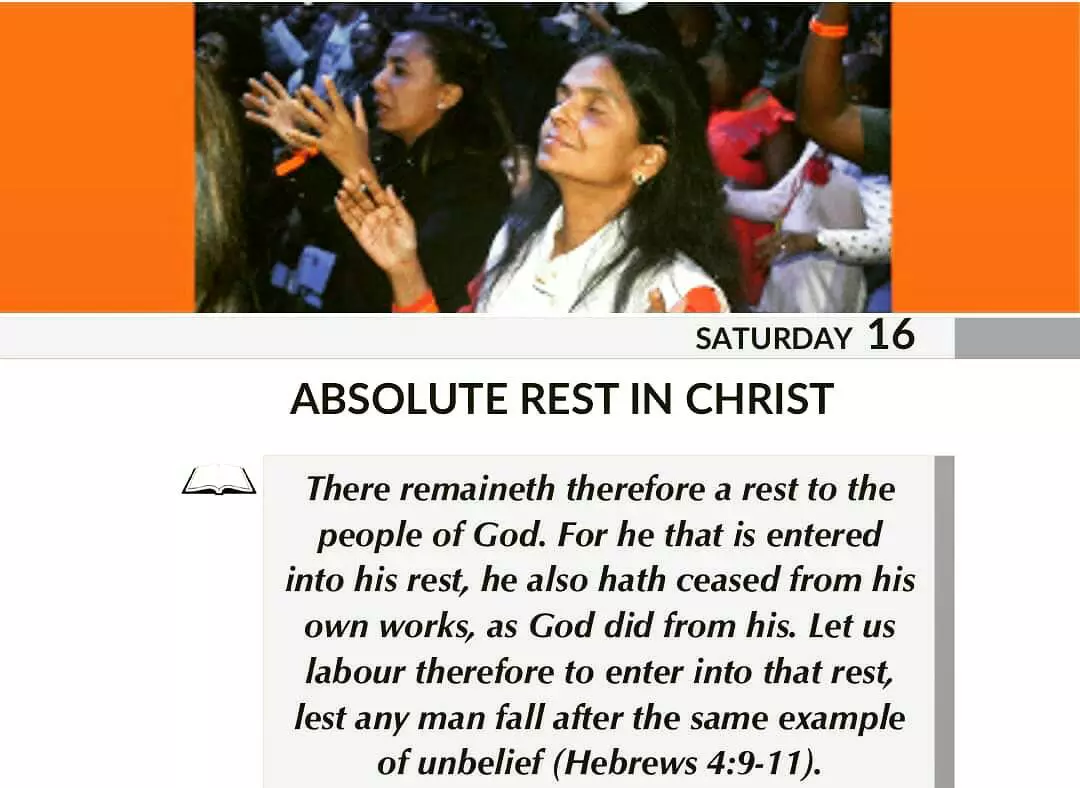 #NOBSL #CELagoszone2 Miracles everywhere...
Happening now!!!! ##NOBSL2019 #CELAGOSZONE2
How anchor investment work 🔂 N10,000====N20,000 🔂 N20,000====N40,000 🔂 N40,000====N80,000 🔂 N50,000====N100,000 🔂 N100,000====N200,000 🔂 N200,000 ====N400,000 For more information join this whatsapp group link https://chat.whatsapp.com/JW5gHaJ396ABNtkBpI4hXY
#NOBSL# CELAGOSZONE2. Miracle everywhere
#NOBS#CELZ2, Nice 1 with bro Gbenga, Baba u are d best.