Pst David Aleogena : THE COUNT UP TO THE on KingsChat Web
THE COUNT UP TO THE JUNE GLOBAL SERVICE WITH PASTOR CHRIS IS ON PARTICIPATE LIVE ON LOVEWORLD RADIO NETWORKS IN DIFFERENT LANGUAGES https://cetunes.org/events?id=v3j4r2uh #loveworldradio #cetunes #radiorenaissance #totaltakeover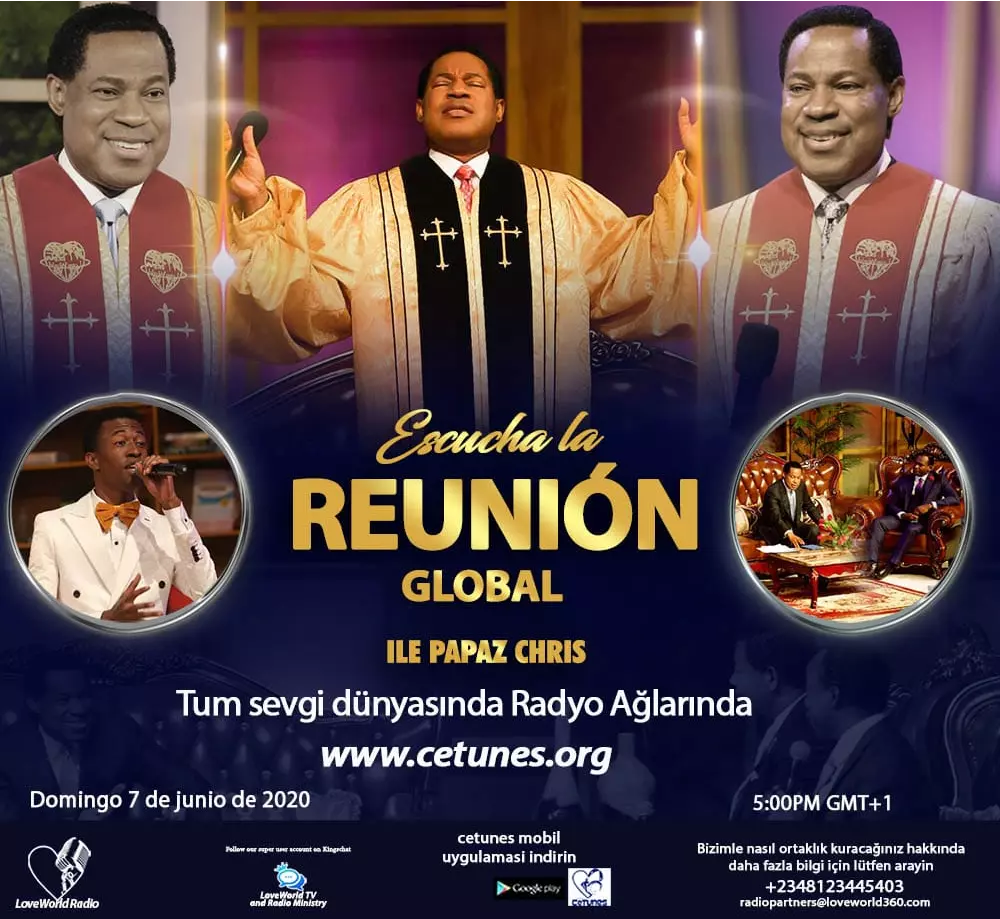 Happy birthday Pastor Ma.You are beautiful inside and outside.We love you dearly.Pastor Esta,Jessi and Josh.
#wordfest #wordfest2020 #wordatwork #eneczone #pcdl
An amazing time with the healing power of God..... Healing from Heaven 2.0 Join us on the 31st May 2020... #healingfromheaven #CEAVZ #CEAbuja #healingschool #pastordipofisho #enterthehealingschool
THE COUNT UP TO THE JUNE GLOBAL SERVICE WITH PASTOR CHRIS IS ON PARTICIPATE LIVE ON LOVEWORLD RADIO NETWORKS IN DIFFERENT LANGUAGES https://cetunes.org/events?id=v3j4r2uh #loveworldradio #cetunes #radiorenaissance #totaltakeover
#WordFestOutreach #Wordfest2020 #blwcampusministryrocks #blwzonej #Nigeria
Happy Birthday Dear Pastor Oma,. Have a most fufiling year. I love you.
#wordatwork #wordfest #day25WORDFEST2020 #HowtouseyourFaithfortheGospel #getitFREEonPCDL #AbeokutaMC
When the word of God is boiling in you, give it vent, let it out. The gift of prophecy is the door to the supernatural. When the word of God sends you, there's no stopping you. #wordfest #wordfest2020 #wordatwork #cesazone3 #cezambiagroup
Wordfest today🔥🔥 #WordFestOutreach #Wordfest2020 #blwcampusministryrocks #blwzonej #Nigeria
Prophesy is a vital guide. #WordFestOutreach #Wordfest2020 #blwcampusministryrocks #blwzonej #Nigeria