Sis Cynthia Nwosu: Something Big is Coming!!! The on KingsChat Web
Something Big is Coming!!! The First Ever Prayer Festival & Communion Service in the year 2020 will be happening live at the Loveworld Crusade Ground, Lagos-Ibadan Expressway by 12:30pm. Come with a friend,It's sure gonna be glorious 🙌 #Jan5th2020PFCS #CELagosZone2 #CEIsashi1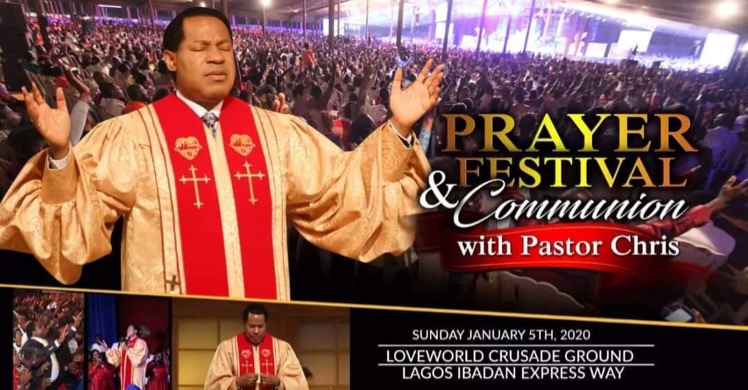 I'm perfect. Flawlessly... #MyYearofPerfection
Celebrating an ICON of this ministry is worth it. Pastor, I love you for all the exemplary leadership. Happy Birthday pastor.
Happy birthday Esteemed Pastor Sir. We celebrate you today and always. Thank you for all the opportunities you made available to us in ministry. We love you Sir. From all the leaders and members of Christ Embassy Waukesha. #CEUSAREGION2 #CEWAUKESHA
Happy Birthday Pastor Sir. Thank you so much for teaching and guiding us in the way we should go. On behalf of all members of the Rose of Sharon Choir we say A Happy Birthday to you and we Love you so much Sir. 💃💃💃 #ceaccraghanazone #CELAA #offer2
You: Happy birthday Pastor sir , thank u so much sir ,for giving birth to me through your travails am so grateful. I celebrate you today , I thank God for your life and that of your family , thank u for bringing me the word. I love you .
Something Big is Coming!!! The First Ever Prayer Festival & Communion Service in the year 2020 will be happening live at the Loveworld Crusade Ground, Lagos-Ibadan Expressway by 12:30pm. Come with a friend,It's sure gonna be glorious 🙌 #Jan5th2020PFCS #CELagosZone2 #CEIsashi1
Thank you Esteemed Pastor Sir for all the Care and Coaching. The best Coach!!! Perfection Personify!!! #PolDonum. #HeavenGift. #SonOfPastorChrisPBL. #CeAccraGhZone. #CeBolga.