Edith Chavula: You prevail with God first on KingsChat Web
You prevail with God first before prevailing with men. When you don't pray you lose the spiritual favour that comes with it. #Exposeonprayer #CEPerth #CEAustralia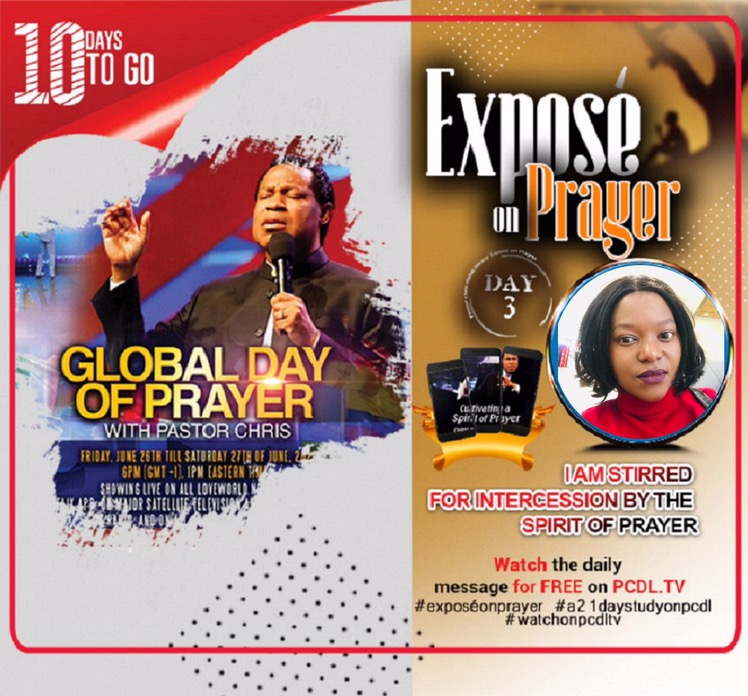 Jacqueline sara
commented:
Greetings friend , I have a business proposition for you ! If you are interested just give it a shot by sending me a dm 🤝
_I would like to specially invite you to join the Pastor Chris Live Prayer Network using this link https://bit.ly/followpastorchrislivesaz1 today. It is a network for non-stop prayers with non-stop answers. Join me today!_
The world thought they were through with JESUS...then came ME, #Joel Thank you pastor sir for today's exposé #CEAccraGhanaZone #ExposéOnPrayer #PCDLTv
#PhotoSpeaks - Global Emergency Relief Aid for Pastors/Ministers in Dire Need in the Savannah Region of Ghana. #CeAccraGhanaZone #COFI
Celebrating Our Dear Gov Nyaradzo Mupure Of The Haven Zone E4. Happy Birthday!! We love and appreciate you From all of us in The Haven Nation. #HavenZoneE4 #TheHavenNation
Divine Health Confessions - June 16th, 2020 #dhconfessions #healingtothenations #CESAZONE1
HAPPY BIRTHDAY to our beloved leader Deacon Charles Thank you sir for being a blessing to us all. You are indeed a great man of God thank you so much for being a great blessing to the Kingdom of God. Enjoy your day Sir. #UKZ1 #CECATFORD
Pleroma!!! I'm complete in him #ladiesadvance #thecompletewoman #teamcalabarrocks
God has not asked us to pray in vain. We have this confidence that whenever we pray, he hears us and he answers us. So, its another time to receive answers at the Global Day of Prayer with Pastor Chris. Don't miss it.
#exposeonprayer #a21daystudyonpcdl #lwextra #blecampusministryrocks #blwsazonec When praying for the salvation of souls, its important to praying thinking of their eternal salvation rather than them being saved for selfish gain.