CE Port Harcourt Zone 2: Happy Birthday Reverend Sir. You've on KingsChat Web
Happy Birthday Reverend Sir. You've touched innumerable lives all across the world, the depth of your impact in the lives of Men, is deeper than the human mind can contain, You are love personified, and a father to all... Thank You Sir for raising sons in the ministry that have taken the Vision of our Man of God and Personalized it, now are running with it. Your impact with the gospel, in the lives of men is phenomenal. You are More than worthy of Emulation. We Love and Appreciate You Sir. Happy Birthday Sir #Revray123 #Cephzone2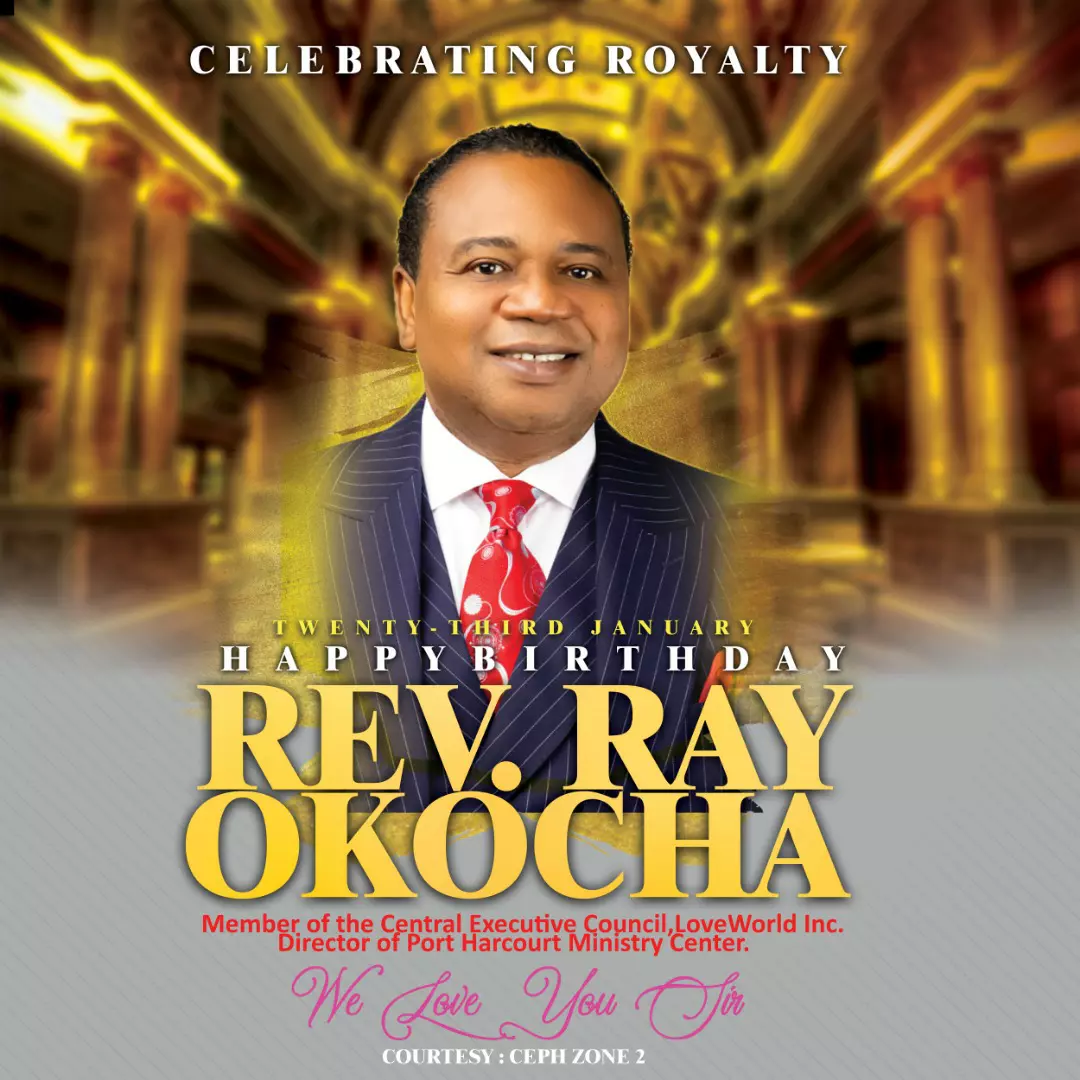 I'm grateful to God for being part of this #BLWCAMPUSMINISTRY  #YCPH2020 #CMDISFIRE  #VARSITYROCKERS  #BLWZONEI
You pray for me, you watch over me you feed me, you enable me, you show me the way, at every step you have been there....YOU ARE MY CHAMPION, YOU ARE MY HERO! HAPPY BIRTHDAY PASTOR MA, I LOVE YOU SO DEARLY! #Jan23rd #PastorReginarocks
2 Days Of Glory With Pastor Chris😃! @34 Counts Up🤸🏼‍♀🤸🏼‍♀🤸🏼‍♀🏃🏼‍♀🏃🏽🏃🏼‍♀🏃🏽🏃🏼‍♀🏃🏽! http://2daysofglory.com 👆🏼..KINDLY VISIT THE ABOVE LINK TO PURCHASE YOUR TICKETS or SCAN THE QR CODE ON THE flyer! It is a special time with Divinity, Don't Miss It! Gbu.
Happy birthday Ma 🎂🎂🎂we love and appreciate you greatly Ma
Happy Birthday to my amazing daughter. Is from glory to glory, perfection upon perfection in your life as you add another glorious year. I love you
Happy perfect birthday to my special Mum.A limit breaker and life changer .Thank you for changing my life Ma.Since I came in contact with you 14 years ago,it has been from glory to glory.Human words are not enough to thank you .Just enjoy your day .I love you so much Pastor Ma.
Happy birthday to my highly esteemed Reverend Ray Okocha. Thank you for dissecting the word to me, guiding ever so excellently and touching so many lives with the gospel according to our Man of God,and Father, Pastor Chris Oyakhilome. I love you so dearly sir. Congratulations!!!
Hearing of the cry from Hell #BLWCAMPUSMINISTRY  #YCPH2020 #CMDISFIRE  #VARSITYROCKERS  #BLWZONEI