CE Port Harcourt Zone 3: PRAYER GUIDE FOR MONDAY 15TH on KingsChat Web
PRAYER GUIDE FOR MONDAY 15TH MARCH, 2021 PRAYER TIMES: 5:00am, 12:15pm - 12:30pm and 3:00pm - 3:15pm PRAYER POINT 1: A PRAYER OF THANKSGIVING FOR THE HEALING STREAMS LIVE HEALING SERVICES WITH PASTOR CHRIS. Thank the Lord for the 3-Day Healing Streams Live Healing Services with our Man of God. Thank God for the awesome miracles and salvation of souls all across the world and the glorious impact we are making as a ministry with the gospel, reaching billions all over the world. Declare that even after the program, notable and undeniable miracles will continue all over the world as a sign and to the Praise and glory of God. Psalms 9:1 (AMP)I will praise You, O Lord, with my whole heart; I will show forth (recount and tell aloud) all Your marvelous works and wonderful deeds! Psalms 63:3-4 KJV "Because thy lovingkindness is better than life, my lips shall praise thee. Thus will I bless thee while I live: I will lift up my hands in thy name." PRAYER POINT 2: PRAYING FOR OUR BRETHREN Hebrews 10:25 TLB Let us not neglect our church meetings, as some people do, but encourage and warn each other, especially now that the day of his coming back again is drawing near. Psalms 133:1-3 Behold, how good and how pleasant it is for brethren to dwell together in unity! It is like the precious ointment upon the head, that ran down upon the beard, even Aaron's beard: that went down to the skirts of his garments;as the dew of Hermon, and as the dew that descended upon the mountains of Zion: for there the Lord commanded the blessing, even life for evermore. Pray and intercede for our brethren who have not been participating in our church services and meetings. We pray that they recover themselves from the snare of the devil and they will be continually strengthened by God's Word and the Holy Spirit to continue in the fellowship of the saints, irrespective of the circumstances they may face. PRAYER POINT 3: PRAYING FOR OUR FOUNDATION SCHOOL STUDENTS. Philippians 1:9-10 And this I pray, that your love may abound yet more and more in knowledge and in all judgment; that ye may approve things that are excellent; that ye may be sincere and without offence till the day of Christ. Being filled with the fruits of righteousness, which are by Jesus Christ, unto the glory and praise of God. With these verses of Scriptures in mind, pray for all our students in the Foundation School. Declare also that nothing will distract them or hinder their growth and commitment to the things of God. They attend our church services and cell meetings consistently and they follow through every class till they graduate. PRAYER POINT 4: PRAYING FOR OUR OUTREACHES THIS MARCH  Acts 26:18  "To open their eyes, and to turn them from darkness to light, and from the power of Satan unto God, that they may receive forgiveness of sins, and inheritance among them which are sanctified by faith that is in me." Acts 12:11 Not slothful in business; fervent in spirit; serving the Lord; The time is short and must be fervent about the Master's business of soulwinning. Pray for the lost, unsaved and unchurched in our city and catchments, declaring that this is the day of salvation and grace, and we break the hold of satan from their lives. Declare that everyone is actively involved in these outreaches and as we go out of our comfort zone to reach others with the gospel, we reap a harvest of souls daily into the kingdom. #prayingnow #yourchurch #cephzone3 #healingstreams #healingstreamstv #healingtothenations #livehealingserviceswithpastorchris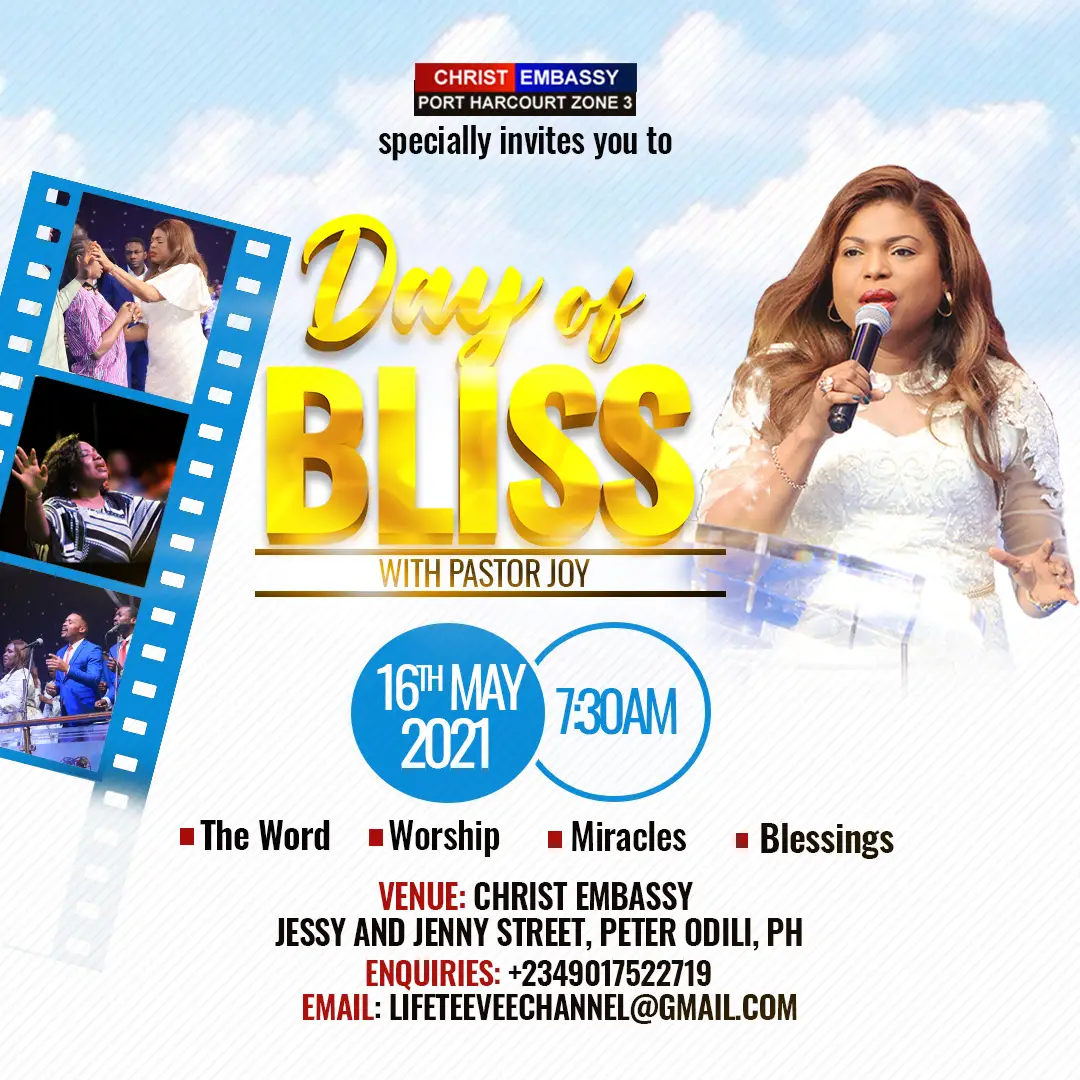 There is someone, who follow up people day and night, may you leave people alone scripture Acts 5:38-39 And now I say unto you, Refrain from these men, and let them alone: for if this counsel or work be of men, it will come to nought Respect other people, don't follow people
🙏🙏🙏 PRAYER POINTS FOR TODAY MONDAY MARCH 15, 2021 PRAYER TIMES - 5.00AM, 12.15PM AND 10.15PM PRAYER POINT 1:  🙏WE ARE PRAYING FOR ALL OUR LEADERS IN EVERY NATION The first thing I want you to do is pray. Pray every way you know how, for everyone you know. Pray especially for rulers and their governments to rule well so we can be quietly about our business of living simply, in humble contemplation. This is the way our Savior God wants us to live. He wants not only us but everyone saved, you know, everyone to get to know the truth we've learned. 1 Timothy 2:1-4(MSG) Pray that the Spirit of the fear of the Lord (reverence) would be manifested especially in the corridors of power, and in the places of decision-making in all nations, causing leaders to be restrained from doing wrong, and compelled to do right in the sight of God. Declare that leaders who are callous and who forget God are rendered insignificant according to God's Word. PRAYER POINT 2:  🙏WE ARE PRAYING FOR ALL OUR FIRST TIMERS & NEW CONVERTS But as for that [seed] in the good soil, these are [the people] who, hearing the Word, hold it fast in a just ([a]noble, virtuous) and worthy heart, and steadily bring forth fruit with patience. Luke 8:15 AMPC. Pray for all our first timers and new converts from our various services, programs and soulwinning activities. Pray that the seed of God's word in their hearts is growing and multiplying, producing the fruits of its message in them to the glory of the Father. Declare that they will remain in the faith, being fruitful and productive, bearing fruits of righteousness and growing up to be effective witnesses of the gospel of our Lord Jesus Christ. Acts 2:41-42.   PRAYER POINT 3:  🙏WE ARE THANKING GOD FOR THE SUCCESS OF OUR HEALING STREAMS LIVE WITH PASTOR CHRIS!!!!!  And this is the confidence that we have in him, that, if we ask anything according to his will, he heareth us: And if we know that he hear us, whatsoever we ask, we know that we have the petitions that we desired of him. 1 John 5:14. Thank the Lord for a glorious and highly successful Healing Streams Service. Praise the Lord for our Dear Man of God, the ministration of the Word, the global attendance to the program, the outstanding healings, blessings and miracles on God's people and the whole world, the salvation of souls, and all that the Lord has accomplished through this program. Indeed, it is the Lord's doing, and it is marvelous in our eyes. Psalm 136:1.   #CELAGOSZONE2
Wow! Happy Mothers Day to all mothers. #CeFinima2
You: Bro Clement testifies to have been healed of pains that has been for 10 years during Saturdays healing steams with Pst. Chris. Praise God.
LOVEWORLD WORSHIP CONCERT LIVE ON ALL LOVEWORLD NETWORKS. Get ready for a week of beautiful and heavenly Worship live on all Loveworld Networks. 15th March- 21st March on your different time zones. Kicking off tonight @ 7PM GMT +1 - 8PM GMT + 1 live on LoveWorldSat. It's going to be an hour of divine worship. Make sure you invite friends,family and loved ones to tune in and watch with you. #loveworldworship #loveworldworshipconcert #loveworldsat #loveworldnetworks
Happy Birthday to my Amazing and super Boss. I join the host of Heaven to celebrate you today Ma.
Monday March 15th- Learn to Love Others Rhapsody of Realities for Early Readers. Share! Share!! Share!!! #trainupachild
Celebrating Uniqueness. Thank you Ma for been so exceptional. I love you dearly Ma.
#SundayService #Highlights 💥ROR launch / Rhapathon Segment Awesome time as panelists shared inspiring testimonies, encouraged 100% participation in sponsorship of 100,000 copies of our messenger angel! #Rhapathon #ceusaregion2 #cemilwaukee #breakinglimits #settingnewrecords