CE UK Virtual Zone 4: Happy Birthday To Our Beloved on KingsChat Web
Happy Birthday To Our Beloved Sister Folake Matthew of Christ Embassy Portsmouth. We celebrate your new level of grace and glory in this new year. Glorious things are spoken of you!! We love you. #2021PREPARATION #UK2Z4FASTEST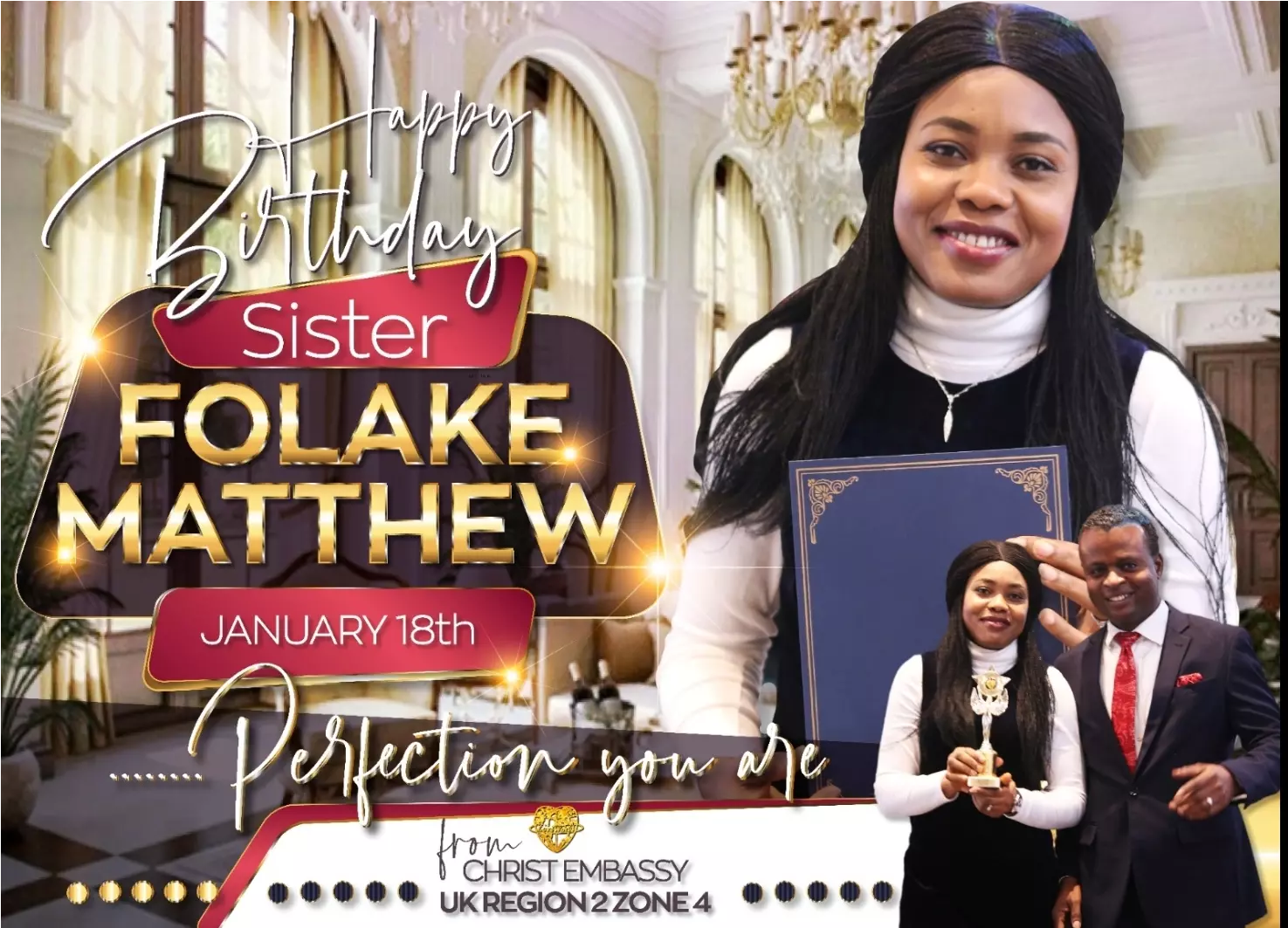 oluwafolakemi Matthew
commented:
Thank you so much Pastor ma, for your constant love and prayers for me . I love you ma. 💕💕
Happy birthday my love. It is another year to celebrate God's General. Thank you so much for your unwavering commitment to the things of the Spirit and to our dear MOG. You are indeed blessed in this new year. Enjoy your new year, I love you
Auxano PCF Awards with our Esteemed Care Group Leader #Auxanopartners2020 #CelebratingOurVictories #AuxanoFellowship #Laa #CeAccraGhanaZone
Glorrrrrryyyy! Celebrating Perfection. Celebrating Grace. Celebrating Excellence. I'm thankful to God for bringing us such a great Gift as you Sir. You've impacted my life tremendously Sir. #CelebratingMyPastor #19-01 Happy Birthday Pastor Sir. I love you Sir!!.
Auxano PCF Awards with Our Esteemed Care Group Leader #Bigger2021 #Auxanopartners2020 #CelebratingOurVictories #AuxanoFellowship #Laa #CeAccraGhanaZone
Happy birthday to my zonal Pastor Pastor sir I love you so much #PJ19:01 #celebratinglights #lightofzoneF #preparationgalore #blwzoneF #campusministryrocks
#YoungPeopleCalledToMinistry #YPCTM #CampusMinistryRocks #blwzonei
Some Christians have never given first fruits. He sanctify your finances etc - give first fruits. Honour the Lord with thy substances, & first fruits of all thine increase. Your barns be filled with plenty & thy presses shall burst out with new wine. Proverbs 3:9-10
Celebrating my amazing, beautiful & loving wife Betty Akhuemokhan. Happy birthday Sweetheart! I love you dearly❤